Being able to show growth of any kind appears to be a highly valued objective for many politicians, and frequently, the citizens of a locality…
Breaking News: Developer proposes to build new town in Lancaster County.
The most admired man in the America for 12 consecutive years is Barack Obama. He's largely responsible for turning the longest recession since…
There is a need to address school overcrowding, but the proposed school bond includes several unrelated items. Were they removed, the bond cou…
Interesting to see that our state treasurer John Murante defends his position of selecting Victory Enterprises because he thought the fees wer…
A little less than three years ago, I wrote an opinion piece that wound up in the Lincoln Journal Star. My thesis went something like this: Se…
I don't like seeing America divided in the face of an international challenge. That Iranian general Trump had killed was certainly our enemy, …
Kudos to Cindy Lange-Kubik for her column ("A warning (and a proposed law) to protect us from fake meat," Jan. 9) on Sen. Deb Fischer fighting…
Sens. Ben Sasse and Deb Fischer, the two of you represent me in the U.S. Senate. Our country is in trouble. You and other members of the Repub…
As a former school board member and state senator, I urge Lincolnites to vote for the Lincoln Public School Bond on Feb. 11.
The assassination of the Iranian general Qasem Soleimani by the U.S. was a momentous event. That was clear from the television coverage devote…
The latest frothy rant extolling the killing of Iranian General Soleimani coming from Sen. Ben Sasse shows us, the result of his chest-thumpin…
President Trump withdrew our country from the nuclear deal with Iran that was signed by permanent members of the United Nations Security Counc…
Steve Holman thinks Donald Trump is a president who was duly elected by the vote of the people ("Left not willing to give up," Jan. 5).
I write in response to a letter from Terry Madson ("Wind energy has tax implications," Dec. 27). Mr. Madson states, "The [nameplate capacity] …
Why don't Democratic Trump haters see what's happening now instead of what could happen?
After reading Jon Hempel's letter to the editor ("Treasurer has crossed a line," Jan. 2) about State Treasurer John Murante spending nearly $6…
This letter is in response to the recent letters sent to the editor regarding President Trump.
Hair we go again! Why are so many men growing beards and looking like Abe Lincoln? Some say to keep their face warm. With global warming, that…
I would like to thank Margaret Vrana for writing her excellent letter to the editor ("The best gift for our children," Dec. 29). It's becoming…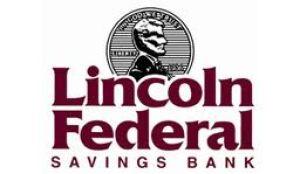 Lincoln Federal Savings Bank


Tabitha Health Care Services
We are in a new year. But the issues are not going to change, and my bet by November 2020 is that the insanity will get worse. The political d…
I join Jon Hempel in his letter to the editor ("Treasurer has crossed a line," Jan. 2), when he objected to our Nebraska State treasurer, John…
A special election is being held on Feb. 11 at which time Lincoln Public Schools is hoping voters will approve a $290 million school bond issue.
I am a concerned citizen, president of The Arc of Nebraska, but most importantly, I am a mother. One of my children, Bradley, was born with a …
To our Nebraskans who were voted into office to serve the people, I hope you are visited by the ghosts of Christmases past, present and future…
The sheer volume of letters, articles and columns criticizing our current president would make one think he is the most disliked person in thi…
I believe the people who follow President Trump are the same people who get sucked in by conspiracy theories. They don't take the time to vet …