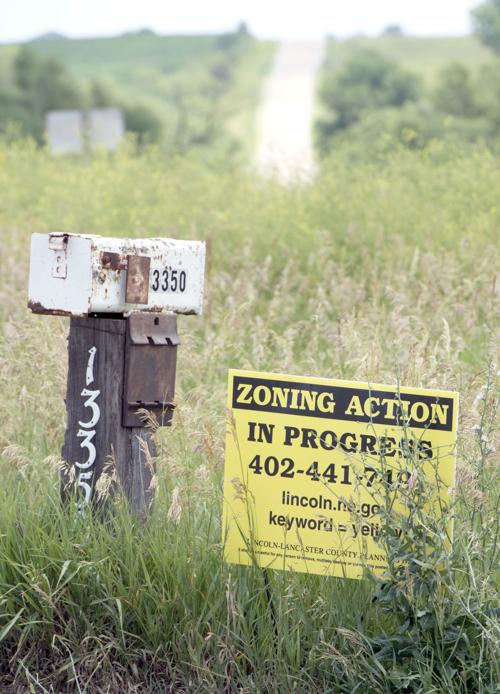 Lancaster County was caught unprepared when a poultry operation that could house up to 190,000 chickens was proposed last year.
Under the existing zoning regulations, such operations could be built on land zoned for agriculture with a special permit – and without many restrictions. With its hands tied, the County Board ultimately approved that plan, which has since faced a separate legal challenge from neighbors.
In response, county commissioners and other stakeholders have begun drafting new rules to bring some clarity to the situation. Those proposed changes, first brought to a public hearing last month, represent a step in the right direction.
As they continue to evolve, the Journal Star editorial board recommends commissioners create standards that can be objectively measured whenever applicable. Residents of rural areas deserve certainty of what can and can't be built near their homes, and ag producers will benefit from the solid backstop of clearly defined benchmarks.
You have free articles remaining.
Last month's meeting saw debate over the requirement for "significant odor control." That phrase may sound good, but it leaves the decision in the eye – or nose – of the beholder. With the controversy these feedlots generate, specificity in the definition is imperative.
Other ideas brought forth at the meeting, such as defining limits to the number of animals based on space available and amounts of liability insurance, merit discussion for the very same reason.
Unlike the other heavily urbanized Nebraska counties, Lancaster County is much larger in land area. Accordingly, it contains large number of acreages in its rural areas as it transitions from city to country. This balance is a delicate one when large farms, be it poultry or wind, are proposed – often to be met with strong opposition by neighbors.
Therefore, last week's announcement of a proposed second poultry operation – which could hold twice as many birds in a facility that would be built roughly a mile from Raymond Central High School – only underscores the need for such clarity moving forward.
A spokeswoman for Lincoln Premium Poultry said the company, which is providing chickens for a processing plant near Fremont that will supply Costco, has nearly finished signing producers. Though this particular company appears all but done developing here, nothing prevents another entity from targeting Lancaster County for future feedlots.
With a moratorium on such operations out of the cards, the county must be work quickly on improved zoning regulations to be ready to prevent a similar situation.