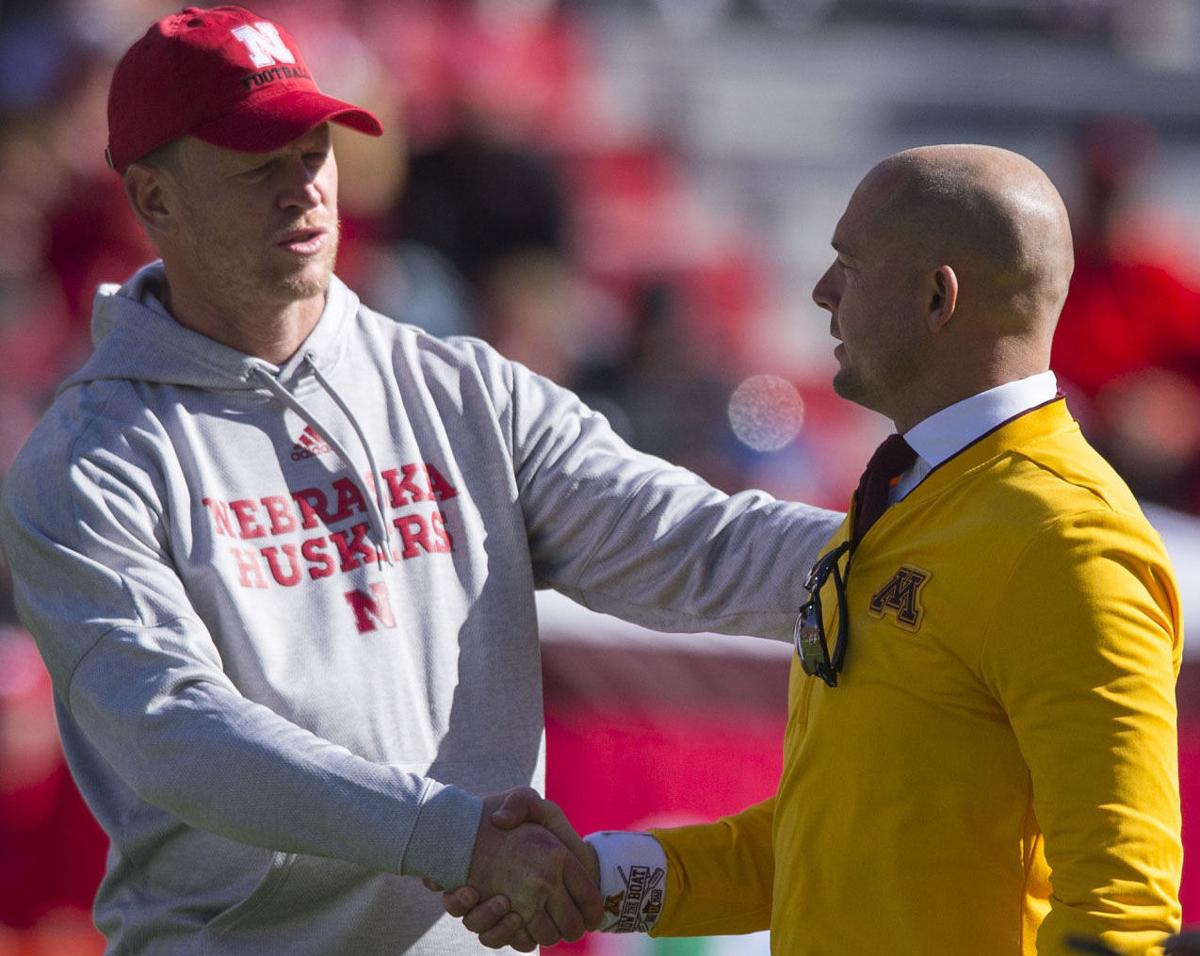 Five, maybe 10, years from now, we might all be smiling about that momentary bit of hyperbolic behavior in autumn 2019.
Almost two seasons into the Scott Frost era and two games into Fred Hoiberg's reign, a certain segment of the fan base is growing restless with the up-and-down football program and a slow-starting men's basketball team.
Husker fans in all sports are invested -- emotionally and financially. We see the passion in our Journal Star and Husker Extra commenting forums. Fans have earned the right to question a play call, a strategy or a personnel decision. However, fan reaction -- and overreaction -- contributes to the sports culture, which feeds into success or failure.
Armchair quarterbacking is part of the game, but premature calls for a coach's head don't help our fans' investment.
We might someday look to this November with great pride because we collectively took a deep breath and realized that rebuilding football and basketball programs would not happen overnight.
Someday, we might smile brightly with the knowledge that the time granted to rebuild was provided and repaid tenfold.
Of course, that's a perfect-world scenario. There are no guarantees. If a return to glory in football is meant to be, it will take time. Same thing for basketball. We knew that and were warned that patience would be required to see it through.
Patience is simple in theory and harder to practice. It requires understanding, restraint and trust. At times, it's bite-your-tongue painful. It'll test one's faith and resolve. But remember that it was promised without condition and without an expiration date.
You have free articles remaining.
Husker Athletic Director Bill Moos shot for the moon and hired two of the hottest coaching prospects on the market to fill these marquee positions. These rebuilds might take five years. They might take 10. They may never happen. It's too early to tell, but, in the moment, most fans rejoiced in Moos' picks.
Frost has spent his first 23 months -- and 21 games -- trying to get the right people on board. That should tell you the state of the program he inherited and level of neglect that had built over the last decade.
Hoiberg was hired last spring with the same kind of fanfare – and the same kind of heavy lifting in rebooting a program that has just one NCAA tournament appearance in the last 21 years. In fact, Nebraska is the only power-conference school never to win in the NCAA tourney.
This season, Hoiberg is starting from scratch with a virtually new roster, and it's shown in the first two games – losses to unheralded UC-Riverside and Southern Utah.
This portends to be a long season for the Huskers on the hardwood. And that shouldn't be unexpected. Anyone who thought Hoiberg's resume alone would be enough to turn around that program hasn't been paying attention.
It takes time. It takes patience. And it takes the right blend of talent.
No one ever said the move to the Big Ten Conference was going to be easy.
It's been 20 years, back in the glory days of the Big 12 Conference, since the Huskers last won a conference championship in football and the last month has shown that they are nowhere close to competing for a Big Ten crown. 
But there's still something for which to play. Two wins in the final three weeks of the season – Wisconsin, at Maryland and the annual Black Friday tussle with Iowa – will make the Huskers bowl eligible for the first time under Frost.
That would be a small step forward – a reward for patience showed.