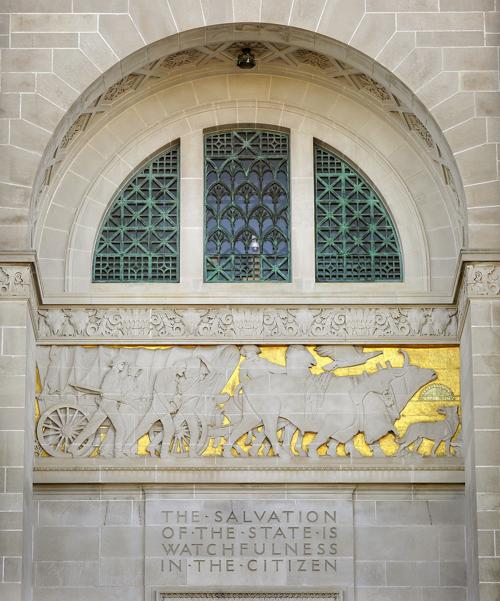 Nebraska's open records law includes 23 exemptions of items that can be withheld from the public. Listed nowhere among them is the supplier of execution drugs.
If it were meant to be a secret, the Nebraska Legislature would have made it one. However, execution drug providers aren't listed among the exemptions.
Therefore, this information is a public record and must be released. No amount of foot-dragging, desire to carry out capital punishment or costs associated with the ongoing legal battle waged by state officials can change that.
The state's defense still relies largely on squinting and implication. If a person looked just right, state attorneys have argued, the individual may be able to triangulate and ascertain the identity of execution team members – one of those 23 exemptions from public records. They've also posited the Legislature never intended to make that information available to the public.
That's a big if. Not to mention that a bill seeking to shield this information from the public, by including drug suppliers as part of the execution team, died in a legislative committee.
You have free articles remaining.
Rather, this is a matter of accountability. Just because voters in 2016 authorized the state to reinstate the death penalty didn't mean the state can carry out lethal injection without first following the law.
Why does this matter? As Jesus said in a parable: "The person who is trustworthy in very small matters is also trustworthy in great ones, and the person who is dishonest in very small matters is also dishonest in great ones."
For $54,400 in taxpayer money, the state received nothing but the embarrassment of having been caught.
Our unicameral Legislature is living proof Nebraskans believe in limited, efficient government. As such, the amount of resources the state has expended to defend itself in this case for the last two years should irk Nebraska sensibility.
Open records laws exist for that purpose, ensuring government can be checked by and answerable to its ultimate bosses and the people it serves – the citizens.
Trust isn't given; it's earned. And, by claiming unwarranted secrecy that's prompted a long legal struggle for the truth, the state has failed to uphold its end of the deal to Nebraskans.