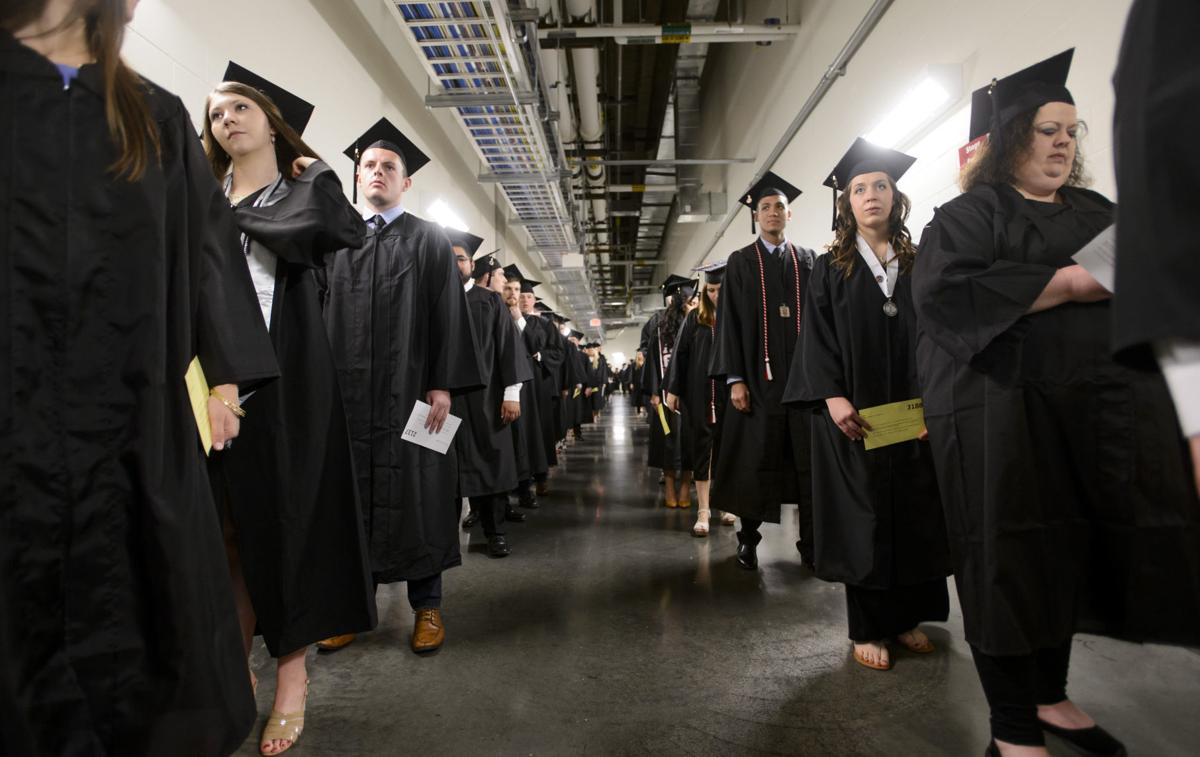 In this space, we've often referred to colleges and universities as the most important investments Nebraskans can make in their future.
Upon reflection, rural residents' worries have merit – and Nebraska, as a whole, shouldn't be ignored.
Less than half of respondents believed that:
* increasing the number of people who get college degrees was necessary to build a strong economy (33%).
* getting a college education is more important now than it was 10 years ago (44%)
* it was necessary to get a college degree in order to get ahead in life (38%).
You have free articles remaining.
For as much as is made of the rural-urban divide in Nebraska, these numbers may be one of the most telling markers.
A promising student from a small town or farm gets a degree in a high-demand and high-need field, such as engineering or computer science. But he or she likely won't find that kind of job in rural Nebraska. Employers of that nature are increasingly concentrated in urban areas, a trend that contributes declining populations and shortages in both skilled and unskilled labor the state's rural counties.
In those areas, many Nebraskans enjoy comfortable lives and a low cost of living, with or without a degree. And University of Nebraska-Lincoln researchers noted that the tight job market caused by record-low unemployment may convince employers and students alike a degree isn't necessary.
Or worth the debt – the most challenging item facing higher education in our nation today.
Seven in 10 respondents to the Nebraska Rural Poll said that pursuing an education after high school is not affordable. As tuition has climbed, so has student debt – and increases with postgraduate work. In the U.S., the cumulative outstanding student debt now totals $1.5 trillion, more than auto or credit card debt, per NBC News.
Even millennials, a generation that's America's most highly educated because it was told a college degree was a ticket to success – are expressing similar feelings after graduation. Nationwide, 36% of those between 25 and 39 with a bachelor's degree don't believe the financial costs were worth the benefits of the degree, according to the Pew Research Center.
Nebraska's two- and four-year institutions compare favorably to their peers in other states in terms of cost, and a bevy of research indicates that education level correlates strongly with income level. But the chilling effect of ever-rising college costs may preclude rural Nebraskans – expected to be hit hardest by the state's looming workforce shortfall – from pursuing higher education.
Our opinion on the value of a college degree isn't changing. But rural residents' concerns underscore that our universities must be as affordable, accessible and attainable as possible.