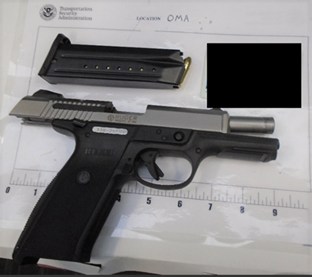 Amid a backdrop of mass shootings and national gun violence, we appreciate what Sen. Adam Morfeld is trying to accomplish with LB58.
It's a first step in solving an enormous issue.
LB58 gives law enforcement the ability to initiate a judicial process that results in an extreme risk protection order, which would allow temporary removal of firearms from someone deemed a threat to themselves or others.
Morfeld asks of critics of this targeted measure: "What's the solution other than doing nothing?"
It's a good question. And for that reason, we support his efforts, and we support LB58.
So do 17 other states, which already have risk-based gun removal laws on the books. Additionally, it has the support of Nebraska law enforcement officials, including Lincoln Police Chief Jeff Bliemeister.
But that doesn't mean we don't have reservations.
You have free articles remaining.
An amendment removes initials concerns some had about disgruntled ex-spouses, lovers, friends or family members seeking retribution by initiating an ex parte process, meaning the respondent need not be present in the courtroom for a judge to issue an order.
Currently in the bill, it's law enforcement who would bring the case to a judge after evaluating a situation. And filing a false report, Morfeld said, would be a Class 3 misdemeanor, which carries a penalty of up to three months in jail and a $500 fine. A false report, indeed, deprives someone of a constitutionally guaranteed freedom.
There, too, is an appeal process in ex parte cases requiring a hearing within 14 days. If the ex parte process must be included in the bill, we'd hope the appeal process would be as fast as possible.
It's a Band-Aid fix, but Bliemeister points to 40% of Lincoln suicides over the last 20 years coming from gunshots. That's overwhelmingly the most common method of suicide. And, Bliemeister noted, it presents the slimmest likelihood that first responders could save someone.
Law enforcement has had the ability to involuntarily commit for up to 72 hours someone who poses a potentially serious risk. But at the end of that time, that person must be released, and any firearm they own is waiting for them. Taking guns from someone intent on doing harm to themselves or others doesn't remove all risk, but it's a solid first step.
It gives law enforcement another tool in dealing with mental health emergencies. And it establishes a defined, if imperfect, due process.
Unfortunately, in these politically polarized times, the mere mention of the government taking away guns is labeled a threat to the Second Amendment that sends everyone scurrying into their partisan corners.
It's time to put aside partisan behavior to produce a common-sense gun measure that has a targeted approach.
LB58 would make Nebraska a safer place.
Catch the latest in Opinion
Get opinion pieces, letters and editorials sent directly to your inbox weekly!