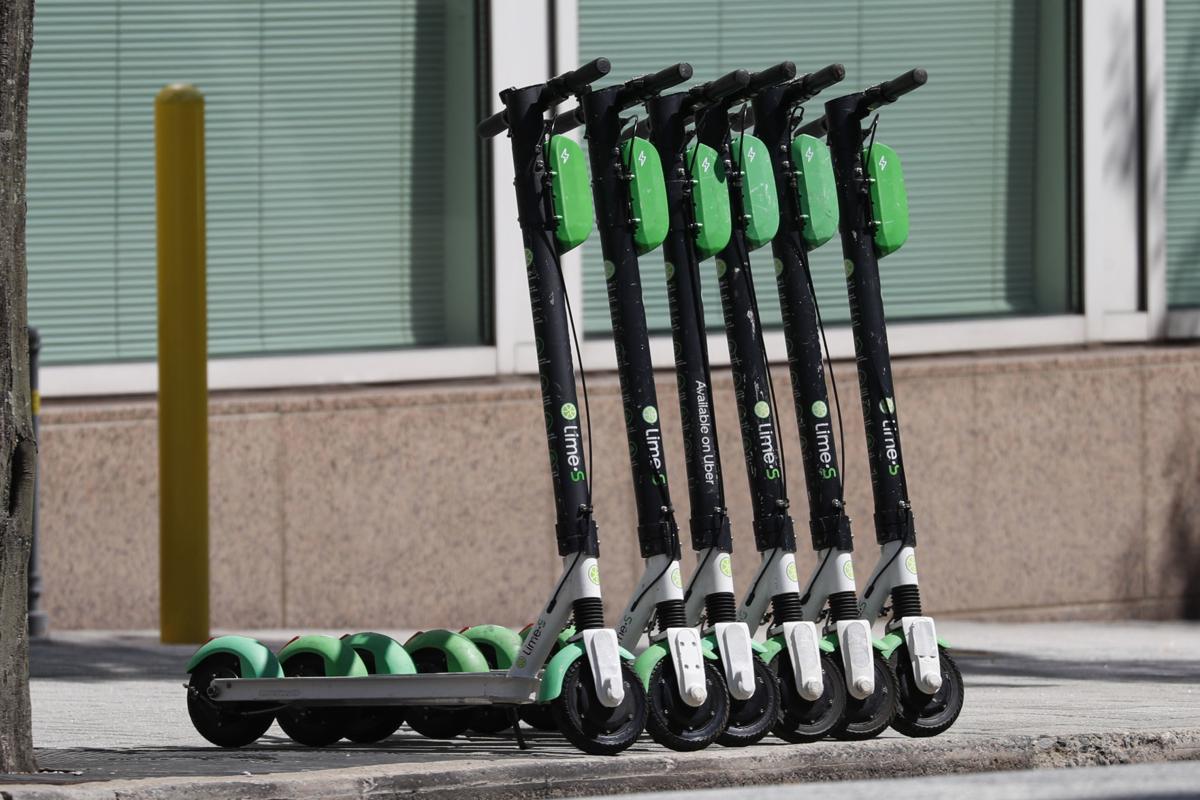 Dockless electric scooters will ride into town sooner rather than later.
Unlike some other cities, Lincoln officials have taken their time in drafting the rules and regulations governing scooters' use before unveiling a pilot program. That patience should ease a transition that hasn't always gone smoothly elsewhere.
Scooters offer potential benefits of reducing automobile traffic in congested areas, which can reduce the pollution of idling engines, and represent a fun, trendy new means of movement around a spread-out downtown area seemingly tailor-made for their use.
As Lincoln aims to provide more and greener alternate modes of transportation -- such as newly deployed trolleys and possible autonomous shuttles in the future -- electric scooters fit within the template. Their imminent widespread rollout brings the city into the ranks of urban areas with a popular new way to get around but must be balanced with careful planning.
For those unfamiliar with dockless, motorized scooters, users pay via a smartphone app to rent the vehicles for a short trip. They are monitored by the app, which charges riders for turning them on and how long they ride. GPS ensures scooters work only within a defined area.
You have free articles remaining.
A major complaint in other cities -- including Omaha -- is that scooters are sometimes abandoned in the middle of a busy sidewalk, crowding and possibly blocking an important path. But that impediment can be somewhat mitigated with smart planning.
For instance, one of the three scooter companies under contract with Kansas City, Missouri, rents them at the same stations as bicycles. Both vehicles are locked until the rider checks it out with the smartphone app -- and are required to be secured to the same docks before the user stops being billed, with fines for misuse an option for repeat offenders.
Perhaps Lincoln can explore that option as it tests the viability of these scooters. Another possibility would be to create designated parking areas to avoid potential pileups.
The primary worry must be users' lives and limbs. A few scooter riders have died in collisions with cars in various communities, nearly all after riding the wrong way in traffic without a helmet.
While most cities require helmet use for obvious safety reasons, enforcement will be difficult -- particularly for users who spontaneously decide to take a ride. Out-of-town visitors touring downtown Lincoln presumably won't have brought a helmet to the capital city.
However, Lincoln already has an existing ban on bicycles and skateboards on sidewalks downtown -- one that would presumably require electric scooters to use only streets. Omaha has a similar regulation and has issued more than 100 warnings and tickets.
No doubt this uncharted path ahead will be littered with unintended speed bumps. But Lincoln's decision to embrace this new type of transit will likely be met with more amusement than anger.