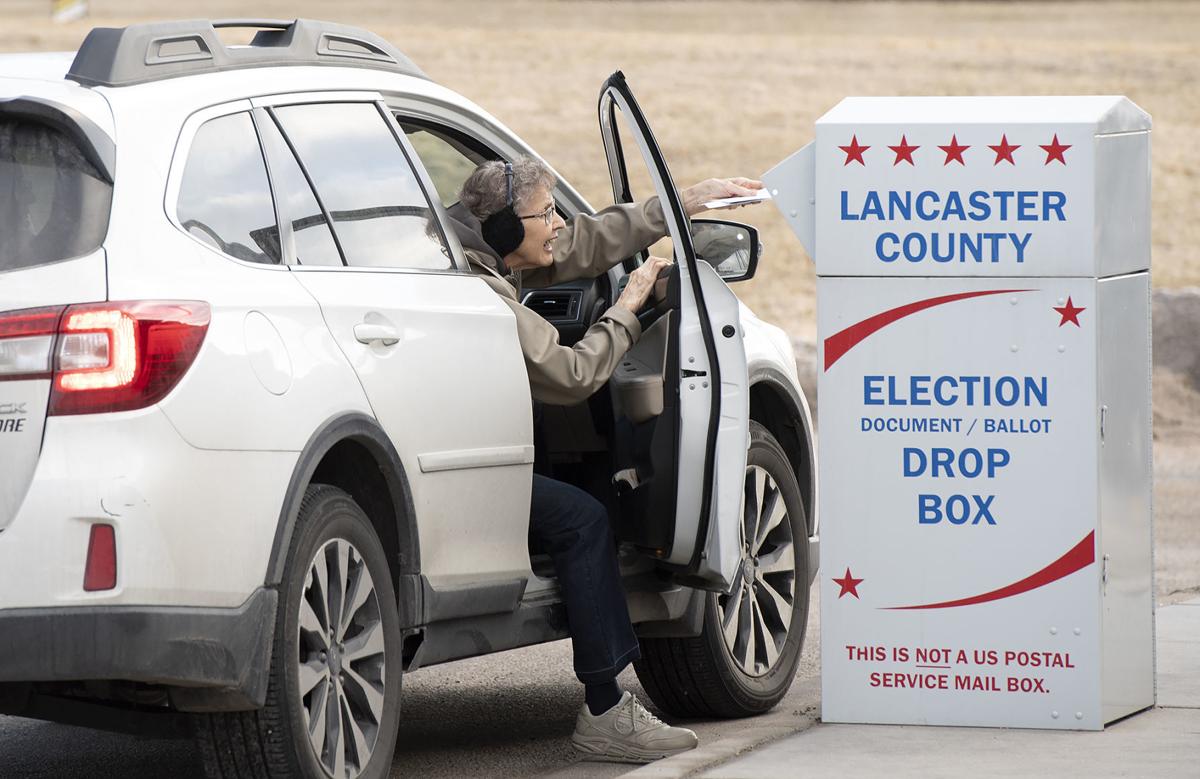 Another bond issue by Lincoln Public Schools, another resounding victory at the ballot box. Or, in this case, mailbox.
More than 62% of voters overwhelmingly approved a $290 million bond issue in a mail-in election that wrapped up this week. That large margin continues a trend of strong victories when LPS asks residents if they're willing to increase their own taxes to pay for school improvements and buildings.
We share Superintendent Steve Joel's opinion he stated Tuesday night: Bond issues are like a report card for the district. If a majority of voters don't believe their public schools have been responsible stewards of taxpayer dollars or are pitching a plan too ambitious, the bond issue would be defeated.
Yes, the percentage of support dipped slightly below previous bond issues in 2006 (63%) and 2014 (67%). But find us the candidate or campaign that would be disgruntled with winning more than six out of every 10 voters, even as the number of no votes grew.
The turnout percentage dropped from 36% to 34%, a disappointment given the ease of a mail-in ballot. Yet, more people voted in this all-mail election than the first one six years ago. That's indicative of the growth that fueled the need for two new high schools – the best approach to development on all sides of Lincoln – a new elementary school and improvements throughout the Capital City.
Even as enrollment gains have slowed, they haven't stopped. LPS continues to net an elementary school worth of new students every year. But more room – especially needed at the high schools, as all but one of the current six now exceed 2,000 students – should serve students adequately for the time being.
LPS did its homework on this particular bond, reducing by a third a task force's initial list of needs and prioritizing the most essential projects. With that in mind, our hope is that the district won't have to go down this well for several years.
And, in rewarding the faith of voters in carrying out these efforts across Lincoln, the district must again produce an on-time, on-budget project that boosts both students and local businesses alike.
LPS anticipates spending $4 million to $7 million – per month, over the next four to five years, with the first bids going out this spring. By selecting local contractors whenever possible and reasonably priced, the ripple effect from the bond issue should yield benefits to Lincoln's newest investment in its future.
"We intend to continue to be good stewards of the taxpayer resources," Joel said. "When we are entrusted with $290 million, we don't take that lightly."
Indeed, it's a weighty responsibility – one that LPS has clearly done well, given voters' consistent approval. And the district must live up to expectations once again, now that it's received the green light on its most recent bond issue.
Catch the latest in Opinion
Get opinion pieces, letters and editorials sent directly to your inbox weekly!