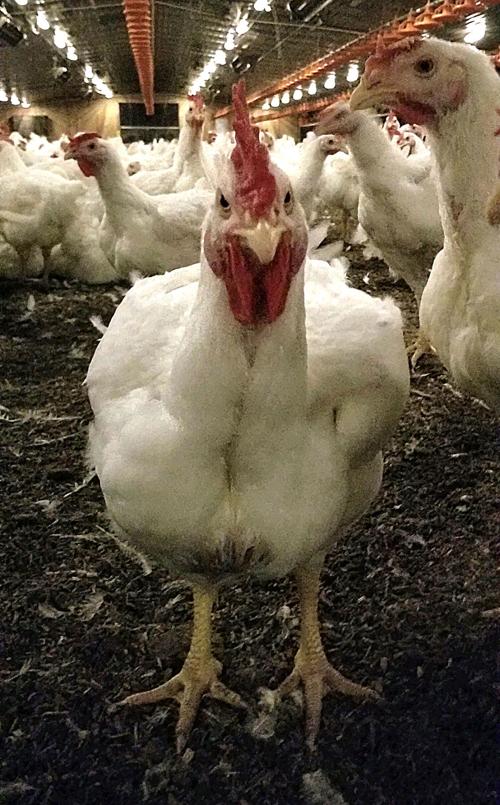 Lancaster County Commissioners were trapped two years ago when, in the face of widespread public opposition, they approved a proposed chicken farming operation that would produce 190,000 chickens at a time for a Costco processing plant.
The few regulations on the books at the time made it impossible for them to block the construction of the operation in the southwest part of the county, despite concerns over the farm's impact on roads and traffic, public health, water quality and quantity and nearby property.
Last week, the commissioners approved the county's first sweeping regulations for livestock and poultry operations, rules that would make it far more difficult -- some say almost impossible -- to build a new animal feeding operation in the county because of stringent setbacks.
Specifically, the new rules extended the required setback for large-scale enclosed operations, like the proposed chicken farm, from a half-mile away from a residence to three-quarters of a mile. Setbacks for medium-sized enclosed operations were set at a half-mile and feedlots one mile.
Additionally, the rules, which are now in effect, established 1 1/2 mile setbacks for large operations -- open or enclosed -- and one mile for medium-sized operations from schools, churches and similar properties, addressing concerns raised by a second proposed chicken operation in the northwest part of the county. 
Given the housing patterns in rural Lancaster County and the growth of residences outside the city limits of Lincoln, Waverly and other towns, it will be difficult to locate a large operation that would meet the setback requirements anywhere in the county.
The County Board also, wisely, included a requirement that a water well permit from the Lower Platte South Natural Resources District be included in any application, a change in policy that directly addresses water scarcity concerns. Put simply, if sufficient water isn't available in an area, the permit would be denied, stopping the application process before it begins.
Those rules, recommended by a task force formed after the County Board narrowly approved the operation in 2018, won't have an impact on the two chicken farming operations that have been proposed for the county -- the one approved and the other denied by the board. The fate of those farms is now in the hands of the courts.
Going forward, however, any large farming operations will have to meet the requirements, which serve the best interests of the entire county, preserving the quality of life rather than favoring untrammeled development.
Catch the latest in Opinion
Get opinion pieces, letters and editorials sent directly to your inbox weekly!