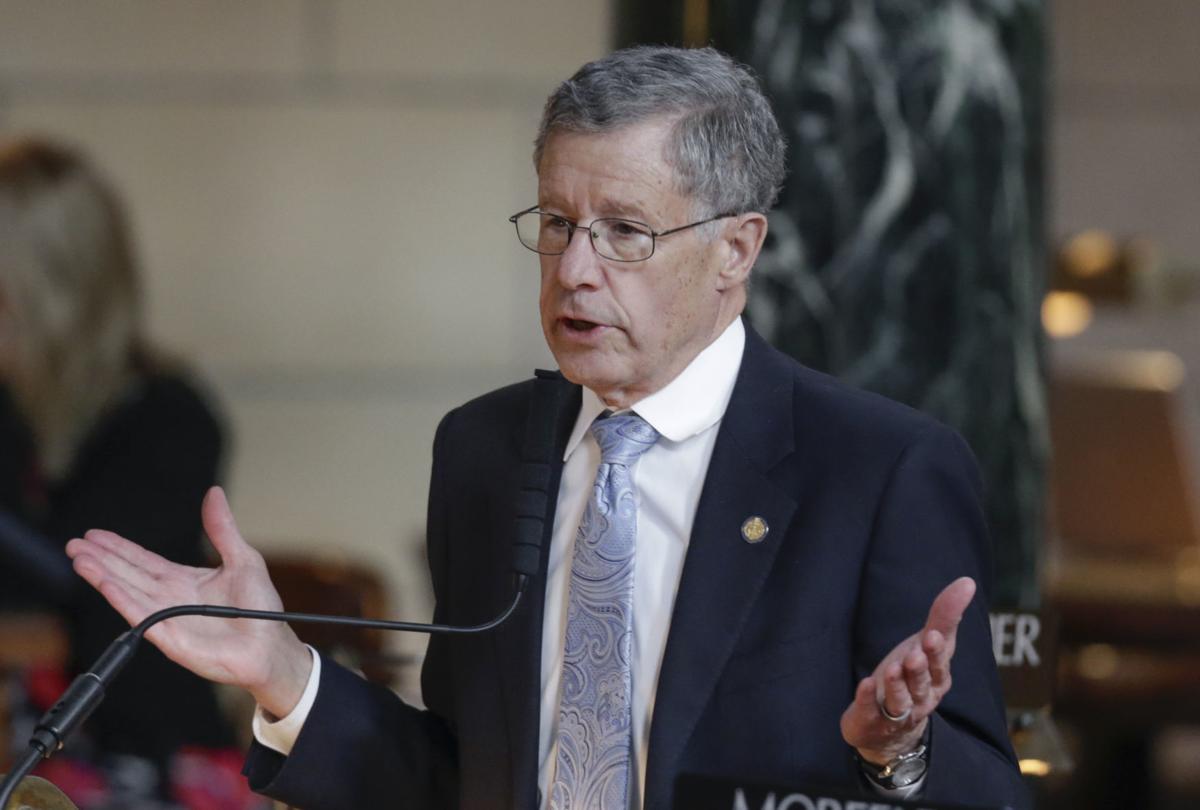 President Ronald Reagan spoke often of his desire to make his Republican Party one that welcomed others into a broad coalition.
That successful approach, which propelled him to two terms in the White House, became known as the "big tent." Now, faced with a criticism from a prominent voice within the party about President Donald Trump, the Nebraska Republican Party has instead aimed to shrink the tent by kicking out the dissenter.
Omaha Sen. John McCollister made national headlines over the weekend after condemning his party for "enabling white supremacy" and fellow Republican elected officials "who look the other way and say nothing for fear that it will negatively affect their elections." He later said his remarks were inspired by the racist manifesto posted by the suspected gunman before Saturday's massacre in El Paso.
Regardless of whether one agrees with McCollister's opinion, the proper response is to engage in a civil dialogue about the topic. Cutting the lines of communication and shutting down a discussion before it can begin perpetuates the needless division and incivility too present in today's political discourse.
Instead, the state party's closed-minded response smacks of "If you don't love it, leave it."
You have free articles remaining.
McCollister clearly loves the Nebraska Republican Party, the one his late father represented for three terms in Congress. That's why he chose to, in his words, "be honest with what is happening inside our party," calling out what he saw as its demons in hopes of summoning its better angels.
That's also why he rejected its ridiculous stunt, in which the state party's director offered to mail him a form to change his voter registration. Rather than even respond to McCollister's criticisms, the director of the Nebraska GOP simply ignored the meat of the senator's comments and instead blasted his voting record.
As if orthodoxy, loyalty and groupthink must triumph over independent inquiry for someone to be a member of an organization.
The moderate McCollister raised what he considers a valid criticism of the president and the Republican Party. After all, the GOP has changed some of its long-held beliefs, such as on trade policy and foreign relations, because of Trump in the last few years.
But any questioning of the standard bearer is apparently anathema to Nebraska's GOP leadership.
Listed first among the Journal Star editorial board's platforms for 2019 was "civility, civic-mindedness and nonpartisanship in government." Branding someone as a heretic and excluding them for expressing an opinion, even if it was a critical one, shows a preference for homogeneity and uniformity over all else.
Attempting to kick a sitting state senator out of the GOP, merely because he disagrees with what he sees, illustrates that only those who pass an ideological purity test are welcome within the tent is petty beyond belief – and a repudiation of its past.