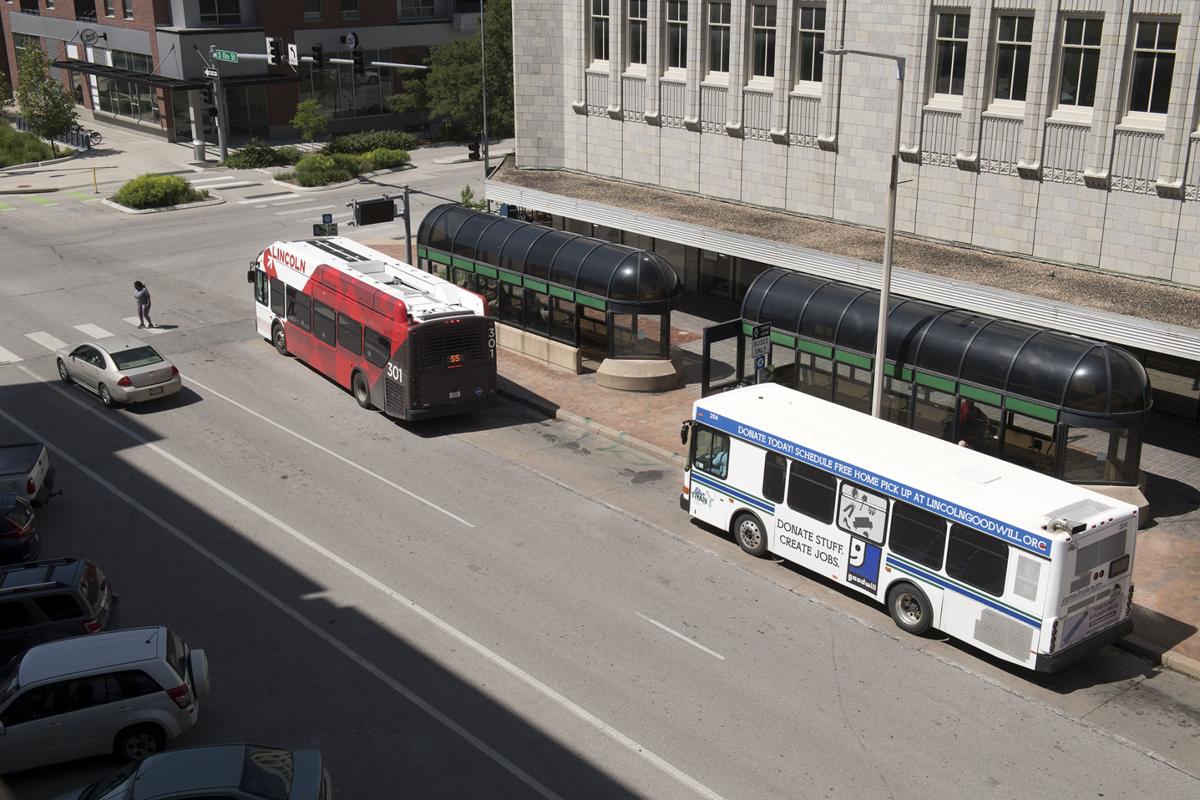 Mass transit requires the masses to function.
As plans for a regular Lincoln-to-Omaha bus route kick into a higher gear, the proposed routes must appeal to and attract the 23,000 commuters who travel between the cities on a daily basis. Without their buy-in, though, the concept may struggle to take hold.
Don't get us wrong – we're very interested in the idea of creating a recurring route here, especially as the number of Nebraskans traversing back and forth continues to grow. Because we want the bus to stick, it must be as accessible, affordable and efficient as possible to benefit the whole state.
The expansion of Interstate 80 from two lanes to three, completed a decade or so ago, improved traffic flow between the state's largest cities. A dedicated bus service would build upon that success, so long as it's sufficiently utilized by residents – something even local bus routes struggle to attain.
Convincing commuters to trade in their private vehicles for public transit will no doubt be a hard sell. Yielding the autonomy and freedom of driving on one's own schedule to an entity that's shared among others and makes stops along the way may not appeal to all.
You have free articles remaining.
But the benefits – reducing wear and tear on both roads and personal cars, not to mention also reducing emissions – offer something to Nebraskans of all ideologies.
Residents of Nebraska's largest metropolitan area and its capital city alike have long wished for a high-speed rail line connecting the two.
The corridors along Interstate 80 and U.S. 6 provide ready-made routes. But people have balked at the cost, both for the main line and necessary connections to public transportation in both Lincoln and Omaha.
Proposed extensions along Nebraska 2 into southeast Lincoln or down Omaha's Center Street corridor, for instance, could work with the individual cities to better link to and leverage municipal bus routes. One model is Denver, which is the focal point for a long-range bus service that also has terminals at hubs of local bus and train lines, not to mention park-and-ride stops that will need to be created here.
Instead, Nebraska has adopted more incremental measures, with some sporadic bus services and a federal grant to the state sparking the two-year-old vanpooling program. This marks the biggest step forward, with annual costs estimated to be between $1.39 million and $2.65 million, plus costs for gas, capital improvements, marketing costs and administrative overhead.
Both the direct route between Lincoln and Omaha with limited stops and another stopping in communities along U.S. 6 – namely, Waverly, Greenwood and Ashland – serve different purposes. The volume will be critical to the long-term viability of this needed service.
Again, this concept is promising for Lincoln and Omaha. But it will require riders to be the long-term success we hope to see.