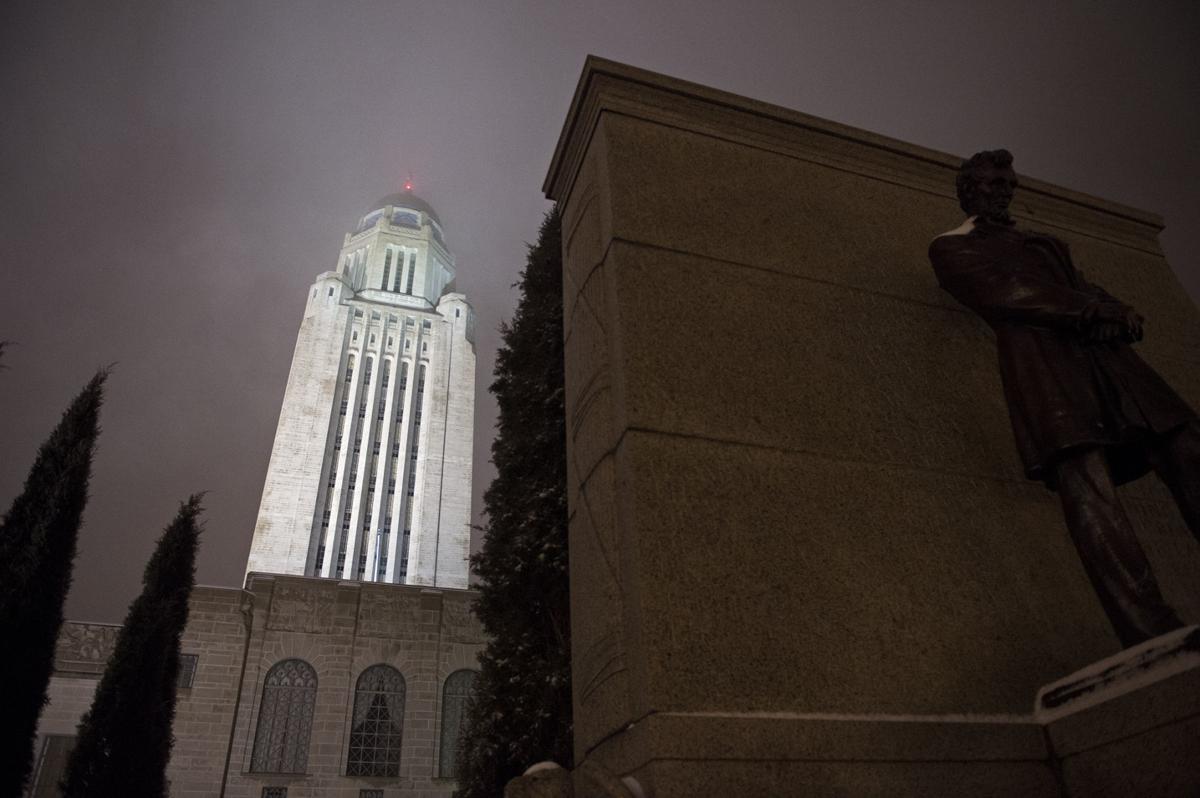 With news that former Speaker of the Legislature Mike Flood is again seeking his old seat in 2020, another influential senator forced out by term limits hopes to return to the Nebraska State Capitol.
His potential reentry into the Nebraska Legislature highlights something that's been largely lacking in the George W. Norris Chamber since a large wave of term-limited senators departed the body more than a decade ago – institutional knowledge.
By curbing senators' service at eight years under normal circumstances, senators' legs are abruptly and arbitrarily pulled out from beneath them right as they've begun to walk confidently on their own.
For that reason, the Journal Star editorial board has historically disliked term limits. We consider voters the most effective check on a senator they deem needs replacing, rather than an across-the-board ban.
But an unintended consequence of voters' 2000 choice to put the two-term cap into the Nebraska Constitution was the departure of collective centuries of experience by 2009. The loss of institutional knowledge of the legislative branch has weakened its efficacy in comparison to the executive branch.
You have free articles remaining.
Just as senators have finished learning the ropes and gaining the effectiveness needed to best serve their constituents, they're booted from office. To borrow from a 2012 editorial endorsing an unsuccessful plan to allow senators to serve three terms:
"Many of the new senators admitted after a few years in office that they did not realize how much they did not know until they had been in office for a few years. … It takes time to gain the skill essential to draft well-written laws, learn the details of state government and follow up to make sure laws are implemented by bureaucrats the way legislators intended."
Seven years later, this statement still rings true.
In 2021, the Legislature will undergo the vital task redrawing boundaries across the state. But only two of the present 49 state senators – Sens. Ernie Chambers and Steve Lathrop of Omaha, who both won election after sitting out a term – have experienced the messy spectacle that is Nebraska's redistricting process.
Barring a change to state law that improves this procedure, veteran lawmakers play an important role in debating and drawing the districts that will serve Nebraskans for the decade to come. Yet only those who return to the body after being term-limited fully understand the nuances of this effort, among others.
Serving in the Legislature brings long hours and little pay, but the work is of the utmost importance for all Nebraskans. Accordingly, the recent uptick of former senators who have returned or are seeking to rejoin the body brings the benefit of legislative experience in an era where term limits mean there's far less of it to go around.