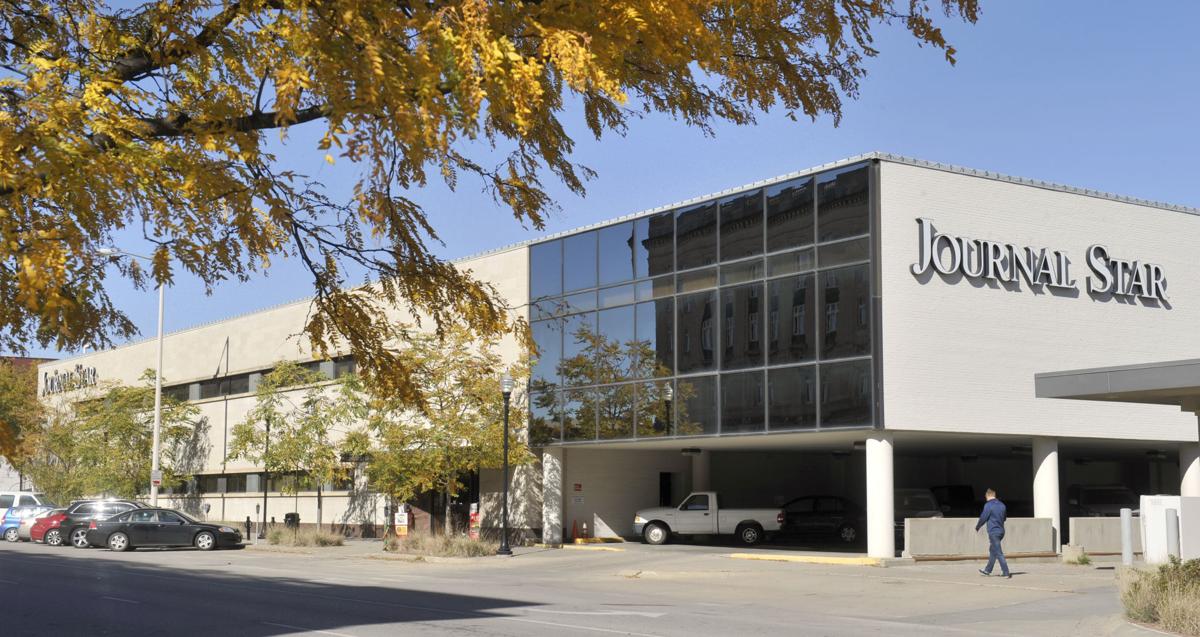 If you'd say the Journal Star editorial board had an agenda, you'd be right. We have one every year.
And we publish our agenda – an annual list of five priority topics for editorials in the year to come – shortly after the calendar turns. These items represent matters of significance that will be revisited throughout 2020.
The bolded words in each bullet point below will look nearly identical to last year's listing; indeed, none of the problems we listed have been solved, despite varying levels of progress in each. Just as decisive actions come with consequences, so, too, does inaction.
That's why we're adamant about the following subjects for 2020:
* Civility and civic-mindedness: Passion about politics and improving our world is great. But involvement and engagement must be channeled in a responsible, productive and civil fashion. Make your voice heard by writing letters, engaging with elected officials, participating in a peaceable demonstration, attending public meetings. Such behavior will bolster democracy, particularly in this election year.
Just as voters must be cognizant of how to best express themselves, elected officials must act in the public's best interest, placing any partisan affiliations to the side. One area where that can come to fruition is transparency. Rather than making it more difficult for the public to hold government accountable, our representatives must welcome and promote such scrutiny. In recent years, legislation on the state level, at least, has carved out new exceptions to open meetings and open records laws. Those trends must be stopped or even reversed.
You have free articles remaining.
* Climate change: "Studies show us that climate change is real, and it's already here. The trend for Nebraska will be for more extremes." These are the exact words Nebraska State Climatologist Martha Shulski told the Journal Star's Matt Olberding this week.
Last year saw a bomb cyclone and record flooding – the second 500-year flood to wreak havoc in eight years – become Nebraska's costliest natural disaster. Despite the devastation, no meaningful progress has been made on climate change, and the results are evident. That legacy of indifference must change.
* Corrections reform: Last week's agreement between the state and the union representing Corrections officers would boost pay rates for frontline workers in hopes of reducing the turnover and burnout that has plagued staff. That's the long-awaited good news. The bad has been many years in the making, too: Conditions within prison walls need major improvement after decades of neglect.
Plus, on July 1, a prison overcrowding emergency will be declared in accordance with a 2002 state law, beginning the process of releasing at least 1,000 inmates to bring the prison population down to 140%. Indeed, 2020 is a momentous year for Nebraska's correctional system.
* Protecting our farm economy: Regardless of whether Nebraskans live in the city or country, the farm economy affects us all. After all, one in four jobs in this state is connected to farming and ranching. Free trade agreements with foreign countries, increased blending of ethanol and biofuels, protecting this state's rich natural resources – these benefit the state as a whole.
Nebraska's ag producers are being crushed by a three-legged stool that's increasingly relied on its steadiest leg – property taxes. But the structure must be rebalanced in a manner that doesn't blow a hole in the state budget or unfairly shift burdens to urban areas. Some kind of grand bargain will be needed to achieve this long-desired goal. Whether someone can marshal it, though, is yet to be seen.
* Strengthening public education: That aforementioned grand bargain will affect K-12 schools, too. With fewer and fewer districts – down to roughly 25% – receiving direct state aid, school boards have been forced to turn to property taxes to fund their operations. Any state tax reform must ensure schools are adequately funded.
Funding is also a concern at the university level, particularly given the political forces at play. After all, Nebraska's community college and public universities provide more than education. They help to train the workers to fill the jobs needed to power the state – vitally important during this tectonic shift of workplace churn and looming shortage of employees.