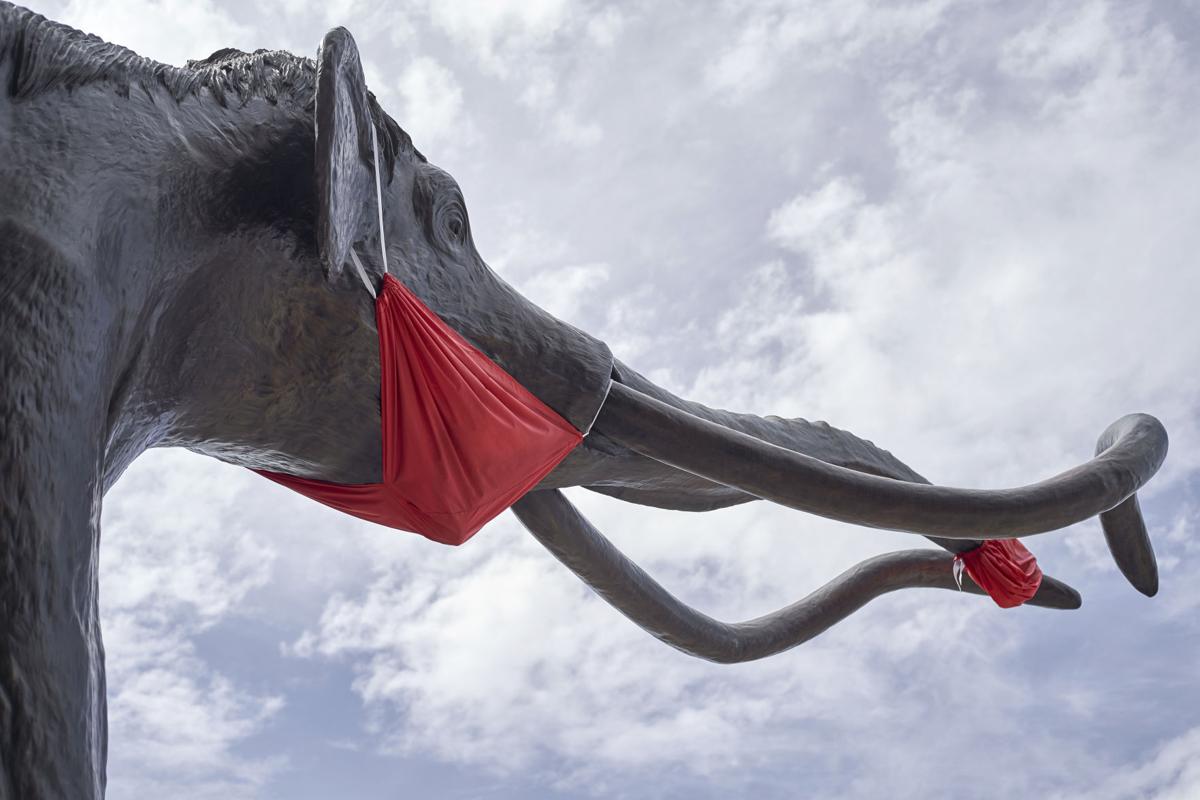 On Sept. 14, 65 of the 66 counties that are now in Phase 3 of the Nebraska Department of Health and Human Services' reopening plan will move to Phase 4. That will bring 92 of the state's 93 counties under the measure that loosens or eliminates most restrictions aimed at containing the spread of the coronavirus.
The only county that will not be under Phase 4 is Lancaster, which, on the same day, will post a clarification of its directed health measure stating that it will continue with its current plan -- that includes a mask mandate -- through at least Sept. 30.
The primary reason that Lancaster County won't be loosening restrictions in the next month is a dramatic spike in COVID-19 cases at the University of Nebraska-Lincoln, which brought more than 25,000 students back to campus two weeks ago.
For the week ending Aug. 29, Lancaster County had 338 positive COVID-19 cases, nearly double the previous week's total of 172 cases. In fact, the number of positive cases in the general community was exactly the same both weeks. The entire 166 case increase came from UNL.
But UNL students, faculty and staff aren't locked down on the campus; they're moving throughout the community, patronizing downtown bars and restaurants and many living off campus.
So, Health Director Pat Lopez Wednesday said, "We need to do what is best for our community to overcome the impact of this virus" and announced the continuation of the county's well-reasoned and executed plan that had, until the students' return, steadily lowered cases for a month.
Lancaster County is able to operate independently because Lincoln established a health department in 1889, prior to the statewide creation of health departments.
So state law contains an exemption for the Lincoln-Lancaster County Health Department, giving it authority to adopt its own rules to battle infectious diseases without state approval -- in short, local control, a concept often spouted by public officials, but inconsistently, or in the case of the health measures, not applied.
It is notable that COVID-19 cases have surged in the 27 counties where Phase 4 was implemented in late July and early August. Health officials in those districts have argued that the surges aren't related to Phase 4, a difficult case to make.
But Gov. Pete Ricketts, arguing that the country needs to reopen, will put all of Nebraska save Lincoln and Lancaster County under Phase 4 unless hospitalization numbers change "dramatically," which is not likely to happen in the next week.
That could prove to be an error.
The three states with the highest per capita COVID-19 infection rates are Iowa, North Dakota and South Dakota. The coronavirus doesn't respect borders and moves faster when there are few restrictions, and even social distancing is a suggestion not a mandate in Phase 4.
But Lincoln and Lancaster County will be doing what officials have determined are the best things to contain the virus, thanks to local control that's unavailable to the rest of the state.
Concerned about COVID-19?
Sign up now to get the most recent coronavirus headlines and other important local and national news sent to your email inbox daily.