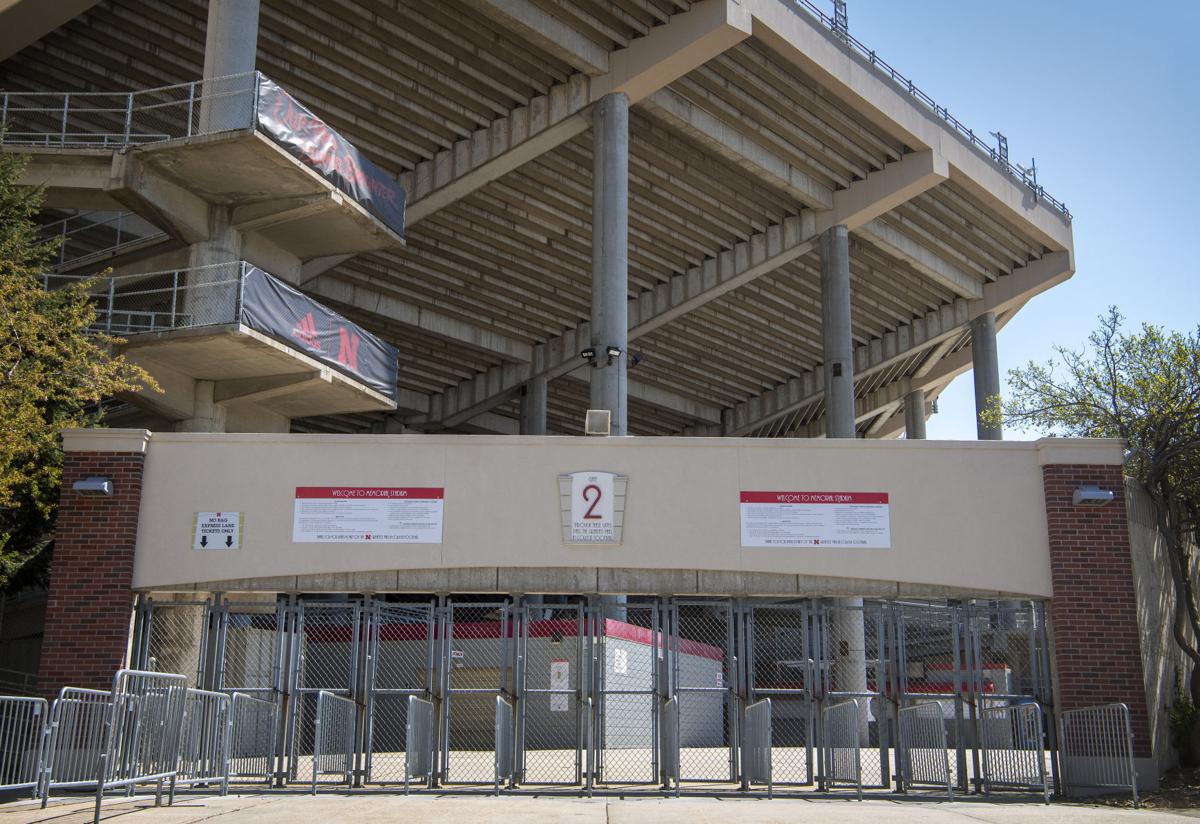 Saturday would have been – should have been – Nebraska's season-opening football game at Memorial Stadium.
But, instead of the Huskers seeking a win against Purdue on the football field, the only victory being sought is in court by a handful of players who sued the Big Ten Conference over its decision to postpone the football season.
The COVID-19 pandemic rages on, and the collateral damage left over from the United States' inability to contain the virus as others have done has claimed an American tradition – college football – few thought was in jeopardy in March, when preventative measures began.
Restaurants, bars, hotels and other businesses that thrive on fall Saturdays were devastated by health directives. Something resembling a normal-ish spring season would be greeted with open arms, but reports of a possible "bubble" to be played in domed stadiums far away from Lincoln won't undo the pain.
Instead, too many Nebraskans will lose as a result of our inability – or, in some cases, unwillingness – to contain the coronavirus.
The players will lose a season playing the game they love. These businesses will lose a vital source of income. The state will lose a point of pride.
And it's a damn shame everything has occurred the way it has.
The Nebraska players' lawsuit never should have been required to confirm the vote to suspend the season was 11-3 among presidents and chancellors.
To be sure, the lack of transparency from Big Ten Conference headquarters was maddening. League officials should have been much clearer about why they went from releasing a schedule to much fanfare to postponing the season in the span of six days.
We didn't live in an ideal world, even before COVID-19. It would have made sense for the conferences to work together, rather than make decisions individually. Instead, we're left with piecemeal rules that have left athletes dizzied and communities in disarray over uncertainty.
North Carolina State delayed its season opener against Virginia Tech for two weeks after an outbreak on campus. Alabama and South Carolina both have begun counting positive cases among their student bodies in the thousands, rather than the hundreds, this week. Outbreaks at schools including Iowa, Notre Dame and North Carolina led to suspension of all athletics for various amounts of time.
And don't forget these athletes go to class, too. Many universities, including a couple in the Big Ten, are now teaching entirely online. Others are threatening such a move, and more high-profile players opt out of the season each day.
As we wrote earlier this year, if it's not safe for classes, it's not safe for football.
Even if conferences begin their seasons this fall, there's no guarantee teams end it.
Sure, there will be wins and losses by the teams competing this year. But few, if any, winners will emerge this fall in this needlessly broken season.
Concerned about COVID-19?
Sign up now to get the most recent coronavirus headlines and other important local and national news sent to your email inbox daily.