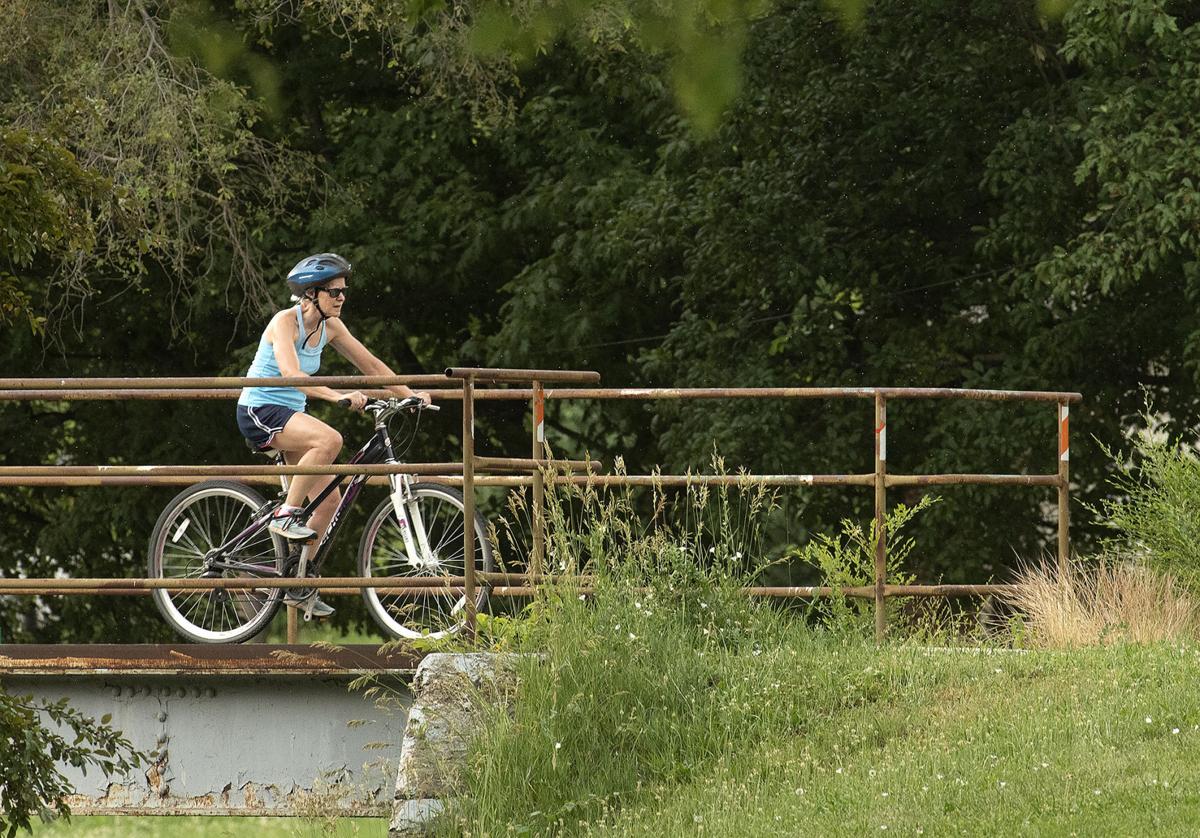 It's a sad reality that the 10-year facility plan issued recently by the Lincoln Parks and Recreation Department features more projects than the funding needed to accomplish each of them.
We are believers in the importance of parks, trails and open spaces. They are among the quality-of-life amenities that makes Lincoln a great place to live.
But there will be a challenge in financing this to-do list, no matter how worthy we believe it to be. Until we know those particulars, it's impossible to offer our full-throated support. We can, however, note that any Parks and Rec plan must fit into a bigger budget picture that weighs many competing needs.
That doesn't mean each project -- from maintaining the lights on the city's softball fields to renovations at the city swimming pools to a $2 million water main replacement in Pioneers Park  -- doesn't deserve serious consideration.
Lincoln prides itself on its 137 parks, assorted green spaces and other amenities, including dozens of pieces of playground equipment and 112 miles of trails, that are used by thousands of bicyclists, walkers and runners.
The draft of the plan, on which Parks and Rec officials are seeking public comment through Oct. 8, details nearly $39 million in work on things like  sidewalks and parking lots, trail bridges and swimming pools, picnic shelters and playground equipment.
It also includes $48 million in projects the department anticipates needing to add to keep up with the city's growth, according to the Journal Star's Margaret Reist. That same growth will add to the costs of streets, public safety and other infrastructure.
That total — nearly $88 million — looks forward a decade. If you annualize those numbers, it means that Parks and Rec needs roughly $3.87 million a year for repairs and replacement of existing facilities.
The department gets about $300,000 a year in leases for cell tower equipment on city park property; $1.1 million a year in keno funds and $500,000-$800,000 a year in general city revenue.
That leaves an annual gap between $1 million and $1.3 million between the to-do list and the money available to check things off it.
A bond issue has been suggested, but it is unlikely in the near future, given discussion of a new library and other priorities.
That said, while every project appeals to someone in Lincoln, finding the funding to satisfy the wants and needs of everyone might be difficult.
Solving the issues of road maintenance, affordable housing and economic development will require money, too. And while each priority may have some unique funding sources, there are only so many ways to pay for public needs. 
Until Oct. 8, residents can make their voices heard on the parks plan. Ultimately Lincoln's taxpayers will have their say.