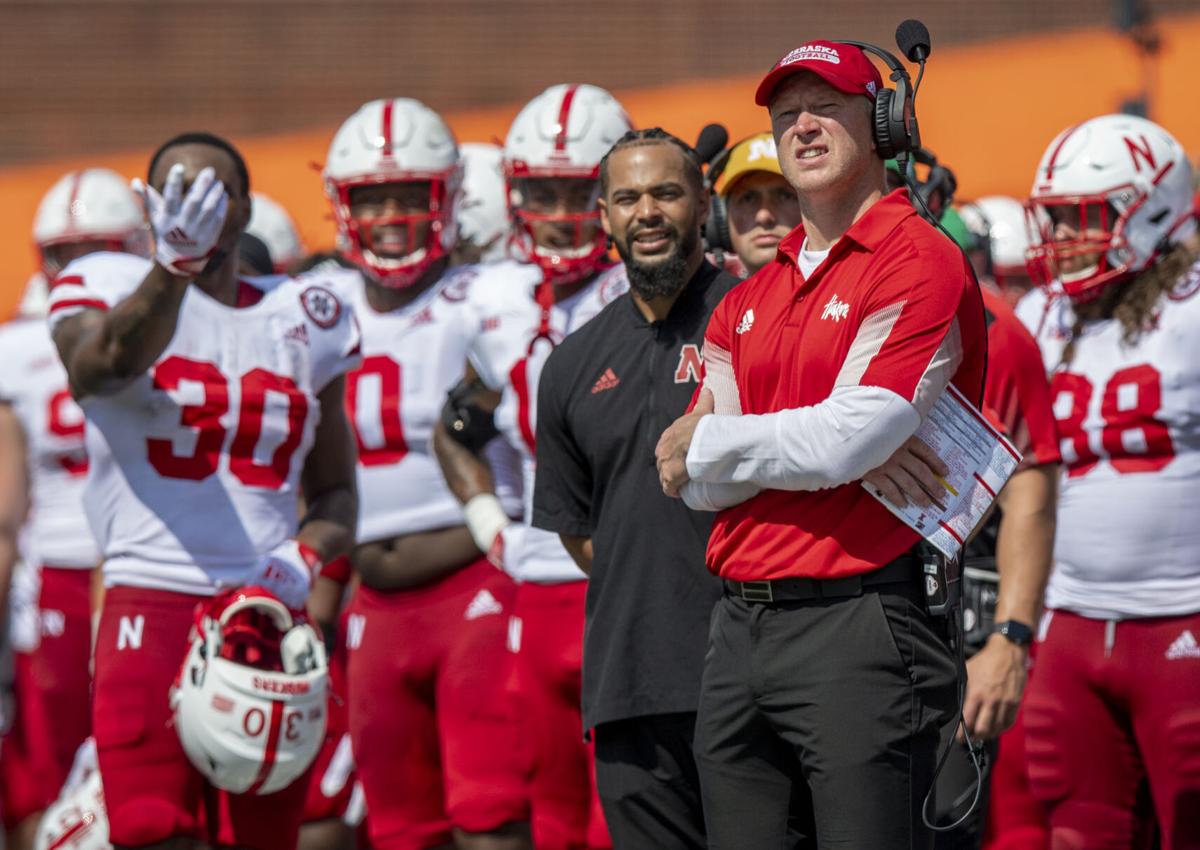 It was a little more than 3½ years ago that Nebraska brought home Scott Frost and hope for better days for a once-storied program fallen into disrepair. There was another word besides hope that discussed.
And that word was patience. 
Husker Nation has been long on success over the years and very short on patience, which is why four head coaches have tried to replicate Tom Osborne's national prominence from two decades ago with varying degrees of success.
The first three coaches were run out of town, but a fan base promised it would give Frost the time needed to turn things around.
Frost, the native of Wood River who quarterback the Huskers to their last national championship, is one of ours. Who better to author this resurrection?
But after losing 21 of his first 33 games, including last week's season opener in Champaign, Illinois, his sheen has dulled and some are questioning whether he is the man for the job.
Maybe you can't go home again. Clearly, this is not the same football program that raised him, but he was tasked with making it that way again. It's proving to be a bigger job than most expected.
So once again, it comes down to that one word: Patience.
Nebraska already got a last-minute victory of sorts when two generous donors ensured the team's sellout streak reaches 376 games when the team hosts Fordham on Saturday by buying remaining tickets to give to underserved Nebraska children and their families. But without the donation the streak, dating back to 1962, was in jeopardy.
It goes beyond Nebraska's lackluster performance in the 30-22 loss to the Illini on Saturday. The delta variant has rekindled the mask-mandate discussion, and some folks might choose just to stay away out of concern for their health.
Still, the Huskers enter their home opener floundering in a sea of apathy, discontent and indifference that's coming from a fan base that prides itself on being the best in America.
No one ever said how much patience would be required. Those who thought one season of patience would do the trick have been sorely mistaken as we enter into year four of the Frost Era.
It's OK to look on with a more critical eye, while showing patience. Temper  expectations, but demand that this program, which means so much to a community -- and an entire state -- shows progress while it can be held up both athletically and ethically.
And if you need one reason for optimism heading into this week, just talk to quarterback Adrian Martinez, who isn't going to let one game -- one loss -- dampen the spirit inside the locker room. There are 11 games to go, he says. It's far too soon to get off this ride.
"Look, we're going to play some football," he said Monday during the Big Ten Conference media conference. "We're here to have fun. We're getting better, and we're giving it everything we have. Everything. There's a lot of investment on this end. We are going to get things right.