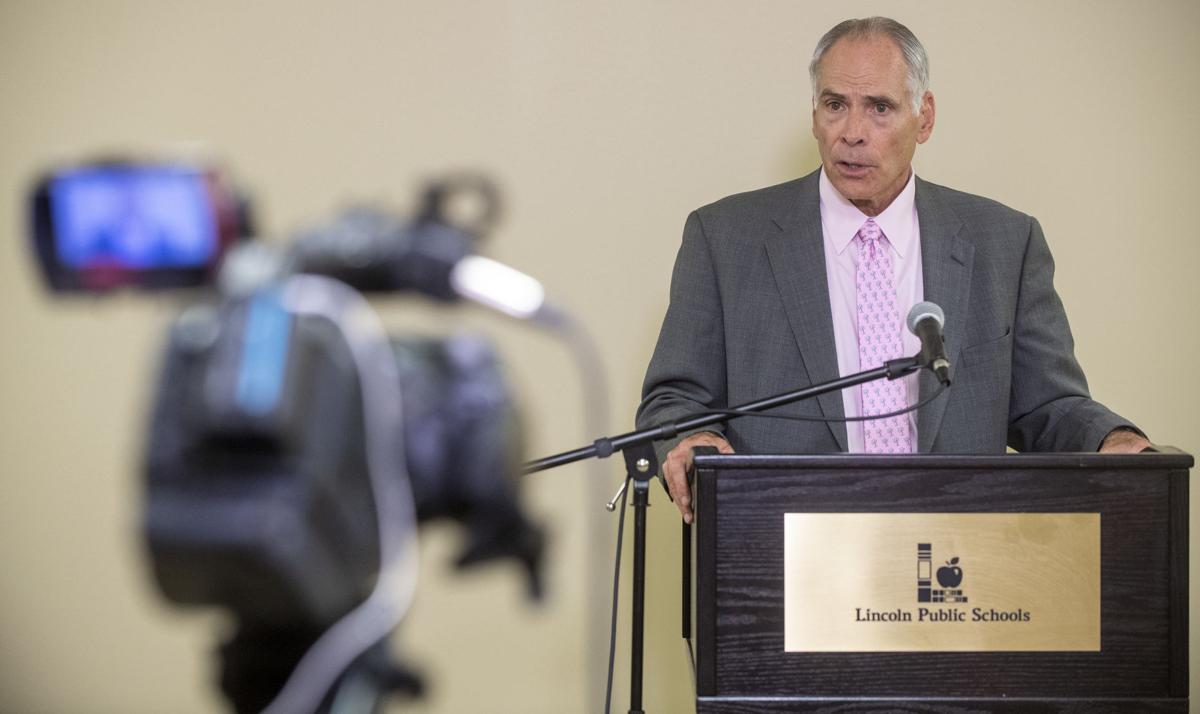 A community has few greater obligations than educating its young. And few people have a more important role in that sacred duty than a superintendent. He or she sets priorities and tone, builds relationships, partners with the school board to identify needs and execute plans. And he or she decides snow days.
In addition to all the predictable duties of a superintendent, perhaps the most important one is rising to the challenge of the unexpected.
That has been a hallmark of the Steve Joel era at Lincoln Public Schools. Joel announced his retirement -- effective at the end of the academic year in May -- on Monday. He has served for 11 years, a long time in the field.
The stable leadership Joel has brought has made the district better and made many of its challenges less challenging.
The goodwill and confidence Joel and the board have engendered made possible the passage of bond referendums in 2014 and 2020. When completed, they will have funded the creation of The Career Academy, one new middle school, two new elementary schools and two new high schools to accommodate the addition of 6,000 students since Joel was hired.
In a sense, Joel's Lincoln tenure was bookended by two unforeseeable disasters, and his reactions to both are emblematic of his leadership.
As Joel wrapped up his first year at LPS, a disgruntled employee started a fire in a trash can that eventually destroyed the district offices -- and mountains of records and document -- in what remains Lincoln's largest fire. Joel led the district through the immediate aftermath and the work needed to keep the district humming along with the rebuilding process. 
And then in 2020, COVID turned the world -- and education -- upside down. Remote learning, mask mandates and social distancing changed how public education had to be delivered. Joel, like many school administrators, was in uncharted waters. Concerned and vocal parents on both sides of the divide aired their views, and Joel was the districts face as he laid out plans to ensure student and teacher safety. Unsurprisingly, he couldn't satisfy everyone. But he was clear and accountable.
Perhaps Joel's most important legacy is his concern for equity in education. Under his leadership, lifting graduation rates, learning from test scores and creating more opportunities for underserved youth and families have been priorities. 
During the racial unrest of 2020, Joel quickly spoke up against intolerance in an environment that can move fairly slowly when it comes to investing in inclusion. What leaders say and do has an outsized impact on others, an effect even more pronounced when it comes from a person like Joel, who is leading diverse teams. His energy and deliberate effort to create an inclusive culture spoke volumes.
Joel will leave the district in May on solid ground. He has provided continuity, wise stewardship and a steadying hand. He leave big shoes to fill, but those shoes will have an easier path to tread thanks to his work.