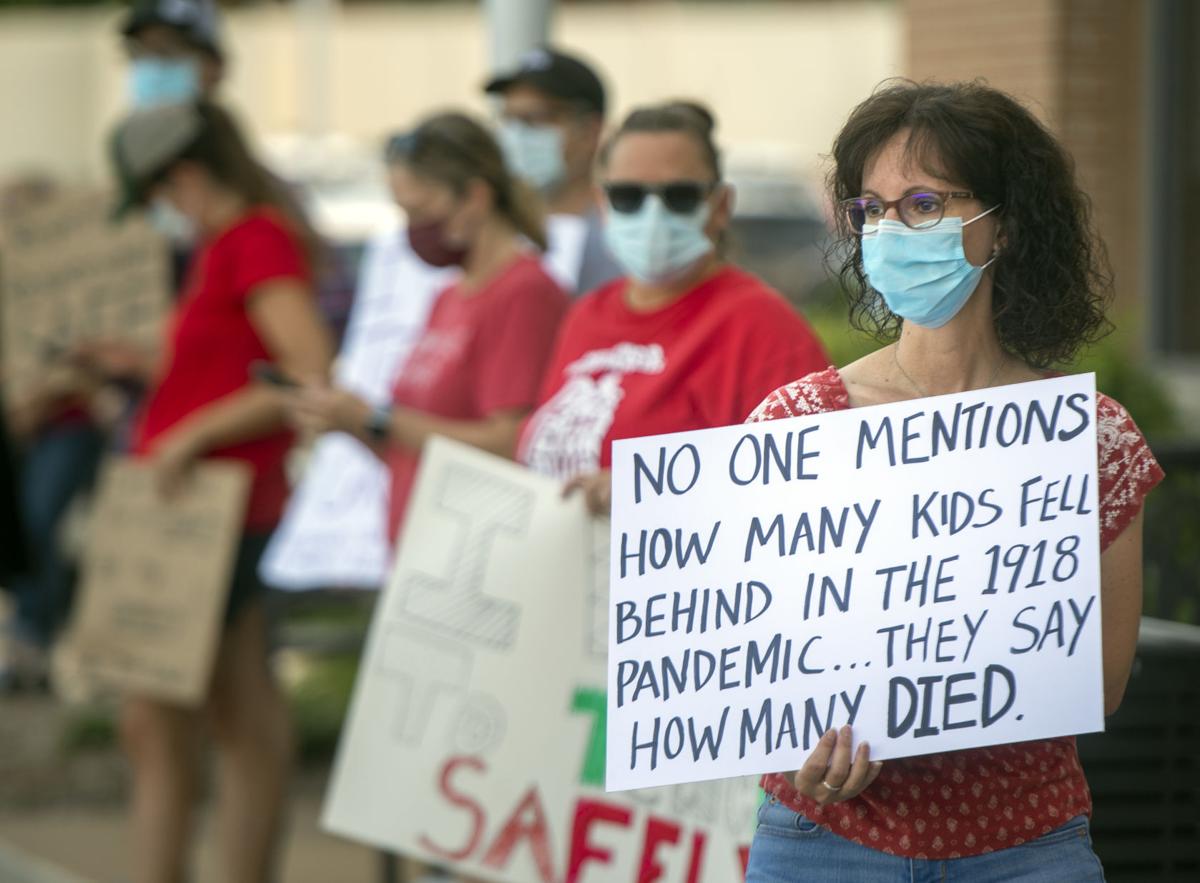 The 20th anniversary of Sept. 11, 2001 -- the day suicide attackers crashed planes into the World Trade Center towers and Pentagon, and the final plane, destined for the Capitol, went down in a field in Pennsylvania -- brings much time for remembrance and reflection.
We must remember the nearly 3,000 people killed in the attacks, including 400 first responders. We must remember the lives lost in the pursuit of justice and the hunt for the terrorists behind the plot. We must remember the way our nation responded -- with unity and a uniquely American mixture of tears and toughness.
But it's fair to reflect, too: How have we changed? What did we learn? What lessons stuck?
Set aside airline security and American diplomacy, both obvious and well documented by the history books. What about us? We, the people?
In the days after 9/11, the nation came together -- pushed by crisis to set aside divisions for the good of a nation. Twenty years ago, our nation wrestled with political issues, racism, economic and social equity, LGBTQIA+ tolerance, though they may have had different names two decades ago.
But it our darkest moment, we decided differences didn't have to be divisions. People set aside conflict for a greater good. Differences didn't disappear, but put into proportion, they seemed a lot less significant.
But 20 years later, our nation is fractured along numerous fault lines defined by our differences -- some age-old, some new and notable.
In terms of impact on most folks' daily lives, COVID is the only thing to approximate 9/11 in terms of magnitude. There have been moments of "we're all in this together," but far more frequent has been divisiveness over masks, vaccines and the seriousness of COVID.
Issues of community safety, equity and injustice can't be ignored. But the legacy of 9/11 should inspire us. When determined, we can overcome. We can solve problems. We can talk about hard issues. 
We don't have to -- indeed, we shouldn't -- pick a camp and stay in it. We can't be defined by single issues or party labels or simple demographics, though there are those whose job is to convince us of precisely that. 
But a worthy legacy of 9/11 is that we are a complicated people, living in a complicated world and at complicated time. And our ability to rise together -- as neighbors, a city, a state, a nation -- depends on how well we address our differences without truly becoming divided.