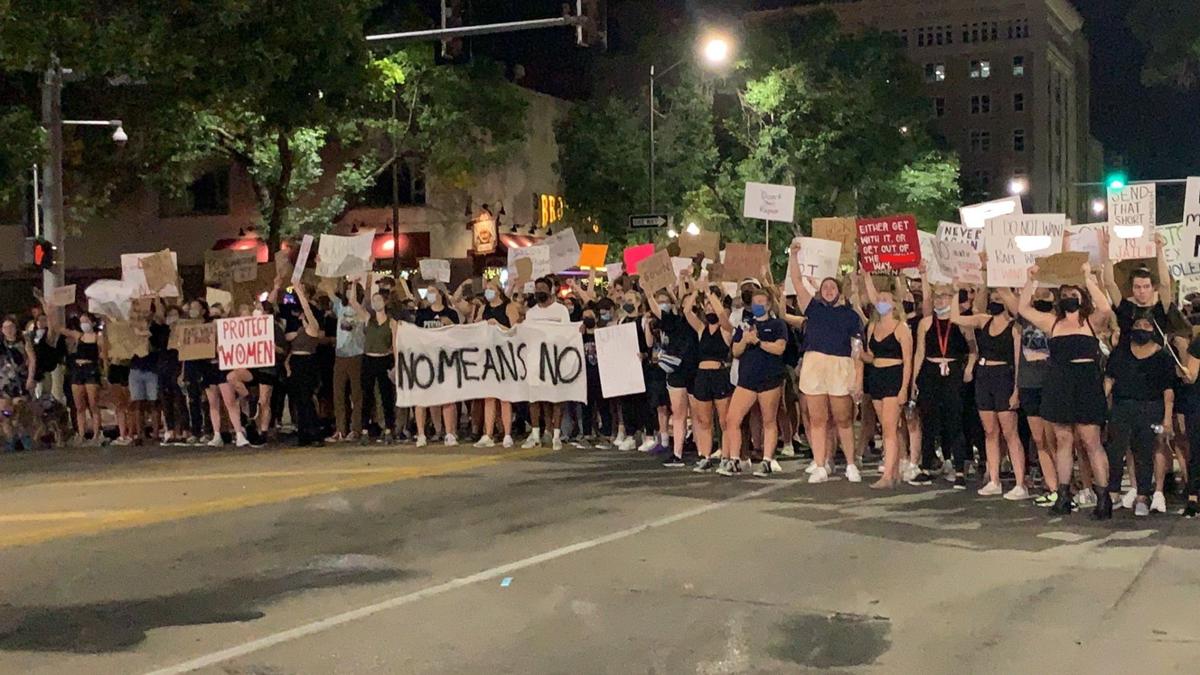 If the public weren't aware of the crisis of sexual assaults on campus, the last week in Lincoln should have changed that.
Two incidents -- one reported as a sex assault and one as a "sex offense-other," according to police records -- elevated the profile of the problem.
And it's a big problem. According to university numbers, 83 rapes or attempted rapes were reported since 2015. Forty-eight were investigated by UNL police; 35 were reported to the Title IX office anonymously and couldn't be investigated.
Both last week's incidents reportedly took place at fraternity houses, the sex assault at the Phi Gamma Delta, or Fiji, house Aug. 23, the other incident late Thursday or early Friday at the Sigma Chi house.
The first unleashed nights of rallies and marches, against Fiji, in support of assault survivors and raising awareness of a grim reality of the prevalence of sex assault on campus.
The campus and the larger community have some serious questions to wrestle with.
What kind of place and culture can enable this?
Laws target rape, but rape culture still thrives. Through the objectification of bodies and the normalization of sexual aggression, there remains justification and tolerance for behaviors that can't be justified or tolerated.
Does the Greek system play into this problem?
Both the Fijis and Sigma Chis have been disciplined within the last decade for multiple problems -- underage drinking and hazing. And these weren't the first sex assaults reportedly to have occurred at the houses. Nine of 48 investigated attacks happened in Greek housing. A mix of alcohol and entitlement maybe be a factor, but 24 were in residence halls.
Where do we go from here?
The dialogue opened by speakers and marchers, the public reflection of public figures and the private conversations about sex assaults must not be the end of this. Education and change must occur -- education to call out and end the normalization of rape culture and change, both personal and societal.
Personally, we each make decisions about our actions and which actions of others we condone or confront. We each can be clear in our attitude and actions that rape culture is inexcusable.
Societally, we can prevent and protect with logical legislation. Two bills before the Legislature would help. Patty Pansing Brooks' LB360 makes explicit that affirmative consent is required before a sex act. It builds into law that only yes means yes. And Adam Morfeld's LB519 offers amnesty from some drug and alcohol charges for someone reporting they were sexually assaulted, removing one hurdle to reporting.