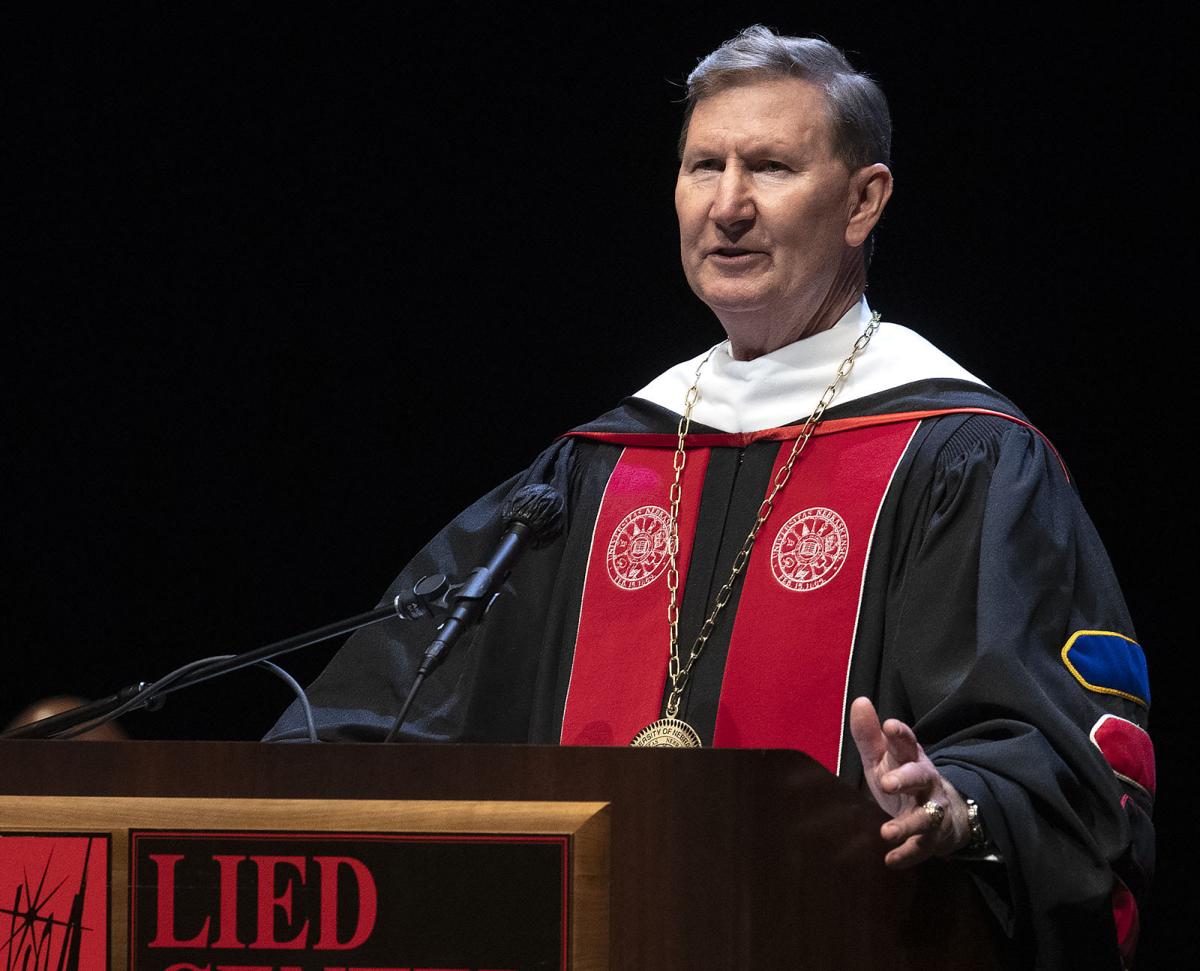 University of Nebraska President Ted Carter struck all the right notes with the five-year plan during a Board of Regents meeting last week.
He spoke broadly about how higher education must adapt to serve students and the community in not-quite post-COVID world and how growth – for the university and the state – hinges on drawing in even more students from outside Nebraska.
Carter told regents that the university system would evolve – and initiative would revolve – around five key areas: Student success, workforce development, diversity and inclusion, strategic partnerships and efficiency.
It'd be hard to argue that any of those categories is unimportant. But the devil will be in the details – going from global to granular.
When it comes to ensuring student success, the first step is getting them in the door, and Carter has already made good on that with the Nebraska Promise – free tuition for students with family household income under $60,000 – and a two-year tuition freeze.
Carter wants to build on that with a four-year graduation guarantee and block tuition model, where students no longer pay by the credit hour. Both are creative responses to real educational issues, but their success will depend on details and implementation, where the rubric meets the road.
Carter believes, rightly so, that NU's future growth will depend on drawing students from out of state. Without losing sight of the university's obligation to taxpayers, drawing students to world-class academic experiences on Nebraska campuses increases the odds we can retain these young people when they graduate and start careers.
Carter touted an implicit bias training program and annual climate surveys aimed at making the university system more diverse and inclusive. This isn't the first time the university has committed to something like this, and its success will depend, again, on thoughtful implementation and acceptance.
Partnerships – like workforce development – appeal to the business community and big donors. With a $300 million UNMC project in the offing and Innovation Campus a concrete symbol of success, there's a track record to build on.
And finally, Carter discussed efficiencies, a euphemism for getting the most bang for the buck. He spoke of being "leaner," he spoke of being smarter and he spoke of "combating bureaucracy" – all good things if their goal is creating a better educational experience.
It's hard to imagine what higher education will look like five years from now. It would've been hard, five months ago, to imagine it today. But NU's five-year plan looks like solid foundation. And great things get built on solid foundations.