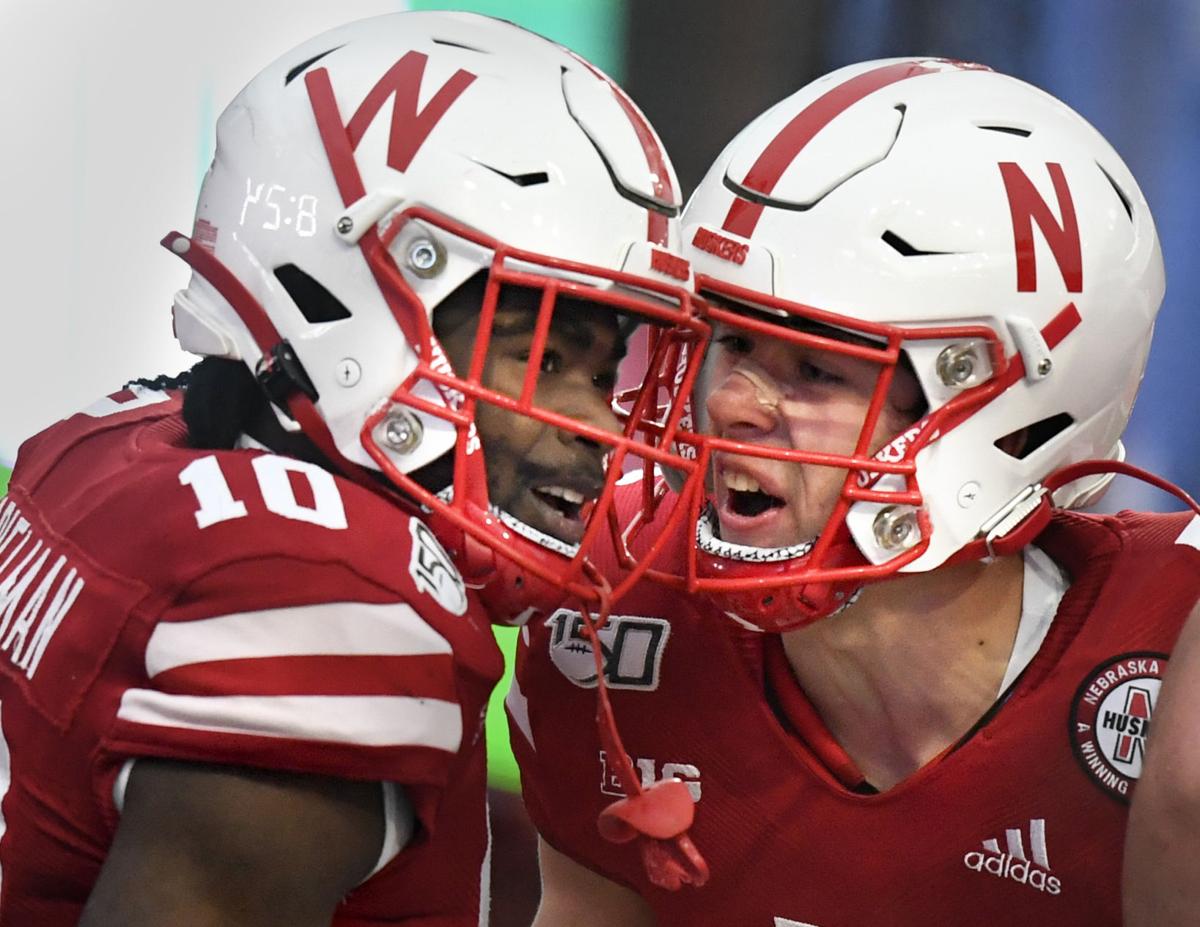 For 128 consecutive years, the University of Nebraska has played a football game in Lincoln. For 57 straight seasons, Memorial Stadium has been filled to capacity with fans
Sadly, with the Big Ten Conference's Tuesday decision not to play fall sports, those streaks will come to an end in 2020
For about 24 hours, speculation ran rampant that Nebraska would go "rogue"  and try to put together a season outside the conference and even leave the Big Ten -- an idea embraced by legions of "football over all" Husker fans.
Thursday, however, UNL Chancellor Ronnie Green and NU President Ted Carter shot down that ridiculous notion, wisely confirming that Nebraska is a "fully committed member of the Big Ten Conference," noting that the alliance is academic as well as athletic.
Nebraska, and its fans, wanted to play football and volleyball this fall, arguing that it could keep its athletes safe from the coronavirus before, during and after competitions, perhaps more so than if they rejoined the general student body that will return to campus this month.
The Big Ten, however, agreed with Commissioner Kevin Warren, saying that there is too much uncertainty about playing during the pandemic and that the amateur athletes deserve to be fully protected from any risk. Unstated, there are rightful liability concerns if an athlete would contract COVID-19 and become seriously ill or die.
So erring on the side of caution won out, leaving Husker fans at home to, perhaps, watch games from the SEC, ACC and Big 12 on television -- assuming those leagues indeed play.
That's not an outcome anyone wanted. But the national inability to, after five months, contain the coronavirus made calling off the games nearly inevitable.
Nebraska's desire to play was as much economic as competitive. Nebraska Athletics stands to lose upward of $60 million this year, an amount that would have been reduced if not eliminated had football been played. Lincoln will also take an economic hit from losing the football weekends that bring tens of thousands to the city to spend tens of millions.
In 2014, the UNL Bureau of Business Research studied the spending of fans who attended the games that year, finding that they generated just over $5 million per game. Adjusted for inflation, in 2020, that number would have been $5.5 million per game.
The original 2020 Nebraska schedule had seven home games, which would have generated upwards of $38.5 million in spending. The pandemic-adjusted slate of five games would have dropped that amount to $27.5 million. Tuesday's no-sports decision zeroed it out.
That nearly $40 million loss will largely be taken by hotels, bars and restaurants, businesses hit the hardest by the coronavirus pandemic. But it won't, as some have maintained, devastate the multibillion dollar local economy.
The biggest hit from the decision will be to the state's psyche. Husker football is the great, perhaps only, unifier in Nebraska, and a source of much of the state's pride.
But football is now gone for four more months, and there's nothing we can do but sit here and hate it.   
Concerned about COVID-19?
Sign up now to get the most recent coronavirus headlines and other important local and national news sent to your email inbox daily.