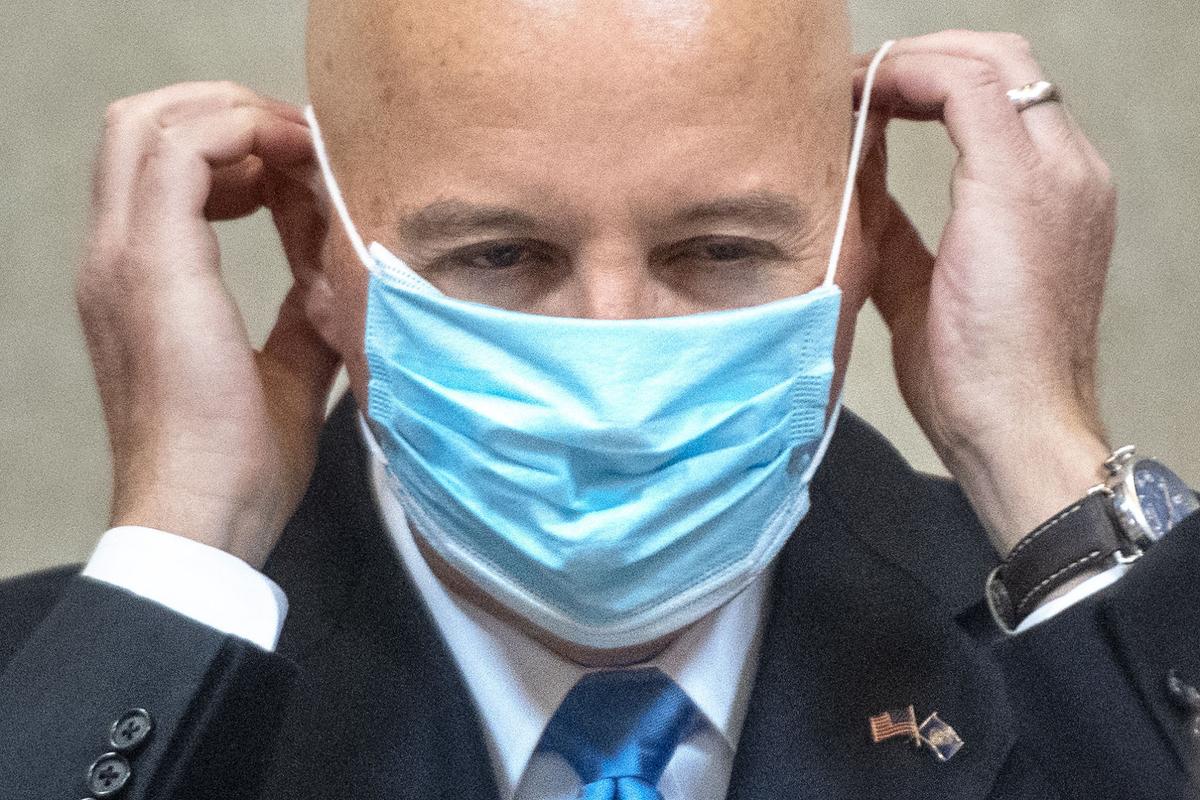 As the last vestiges of Nebraska's coronavirus emergency were wiped away this week, Gov. Pete Ricketts struck an optimistic tone.
"Nebraska did a great job with this pandemic," he said at the press conference announcing the end of the emergency declaration. "Our health care workers did a great job."
He's right that Nebraska fared relatively well when compared to other states – not to mention that the state's health care workers indeed rose to the occasion – but taking down the COVID-19 dashboard might be a premature celebration, particularly in light of more contagious variant cases on the rise and abysmal vaccination numbers in many rural counties in the state.
That's not to say mask mandates or gathering restrictions are the proper courses of action right now, especially given the low case counts.
But the thought of having children in school with no COVID-19 vaccination requirements (consider the other mandatory shots) or mask rules, as Ricketts said Monday, may be a premature victory lap. Though there's been no talk yet of restricting local control, as other states such as Iowa have done, such a move would needlessly slow the responses at the ground level to mitigate virus outbreaks.
The Delta variant has been noted as more easily transmissible and more likely to infect children than its predecessors. Every parent has learned in the last year that children aren't the greatest at social distancing, so schools must have the latitude to require masks if they deem it's needed.
And no better protection against the virus exists than the vaccinations, whose effectiveness and longevity are nothing short of miraculous. Children younger than 12 appear likely to have to wait for a time before the FDA grants the Pfizer and Moderna vaccines emergency use authorization, so caution is wise in the interim.
That counts for parents, too, particularly in rural areas. Nebraska's urban-rural vaccination gap is the largest of any state, with the Centers for Disease Control and Prevention estimating more than 60% of adults in urban counties are fully vaccinated. That figure falls to less than 40% in rural areas – and down to the 20s and even teens in some sparsely populated Sandhills counties.
Perhaps some of it falls to politics, as the counties with the largest percentages of registered Republicans overlap with those with the fewest vaccinated adults. But the virus doesn't care – and hasn't cared – about partisan affiliation.
Therefore, we encourage all Nebraskans to follow Ricketts' advice to get vaccinated – and, beyond that, learn from the story of Quentin Bowen, a Richardson County farmer who told the Journal Star's Matt Olberding that he was busy during planting season when COVID-19 hit him hard.
Despite falling case numbers and being only 41, Bowen has spent months recovering – and will do so for several months longer.