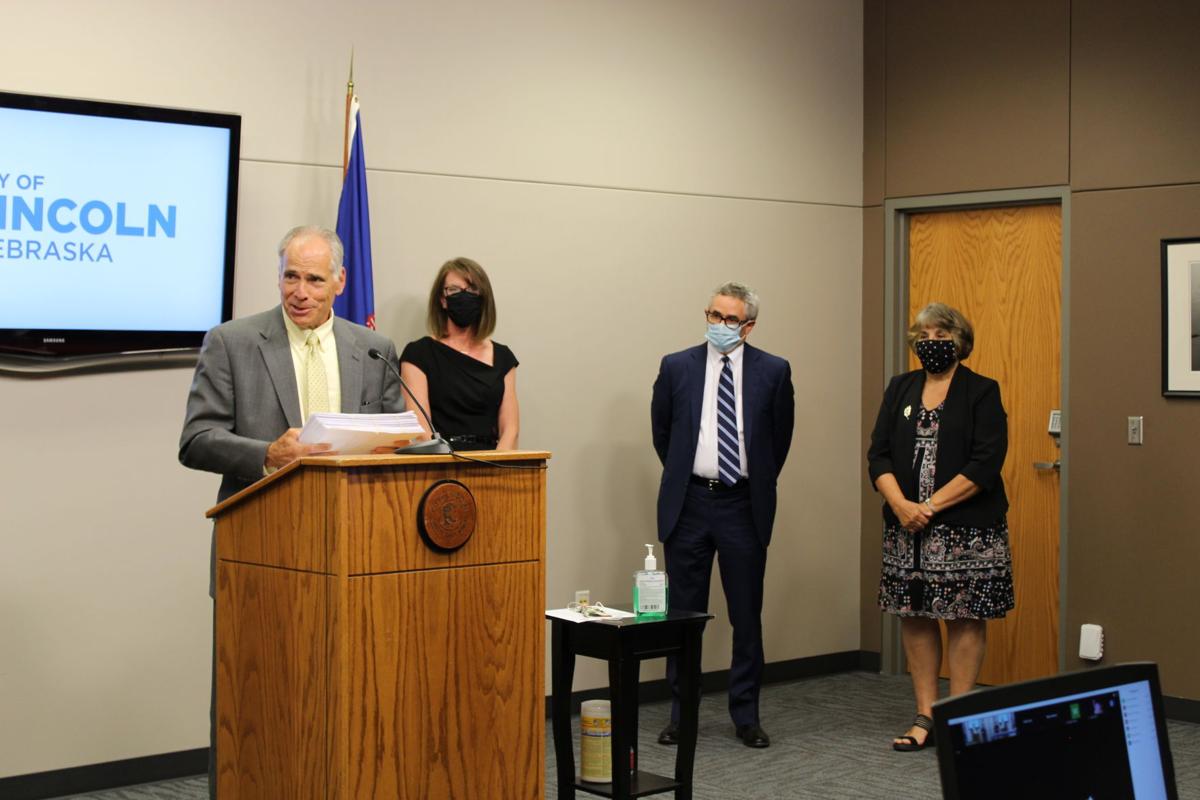 Lincoln Public Schools unveiled its plan on Tuesday to reopen schools, a well-thought-out effort aimed at safely getting students and teachers back into buildings next month while allowing parents to choose remote learning for their children.
The plan is wisely contingent on the Lincoln-Lancaster County Health Department's risk dial, which is updated weekly after considering a variety of factors, rather than basing decisions on a guess by district officials. It sets a color-coded level of risk, from green, or low risk to severe risk in red.
If the dial, now in the orange, or high-risk category, would drop to green, schools would function as normal. If it moves into the red, schools would move to remote learning. The likelihood, however, is that, for at least the first month or two, schools will be operating under yellow (moderate) or orange risk.
Movement of the dial within those categories would change school operations, most notably a shift to the high side of orange triggering staggered attendance at high schools, with students attending in person two or three days a week and remotely on the other two or three days.
Following Centers for Disease Control and Health Department recommendations, the school's plan is based around sensible requirements -- that all students and teachers will wear face coverings, frequently wash or sanitize hands and be kept as socially distant as possible -- and translates those to address multiple, situations, from lunch lines and seating to physical education and music classes.
The plan also accounts for the possibility of infected students --sending those with possible symptoms to the health office for a screening, keeping those suspected of having COVID-19 or a high-risk contact in an isolated room until parents can pick them up and contract tracing to notify the families of those who might have had a high-risk contact.
Beyond those precautions, the plan doesn't specifically address the concerns of the 2,300-member Lincoln Education Association, which last week called on the district to delay in-person opening until after the current coronavirus spike recedes and, at best, the dial drops to green.
Teachers should be concerned about contracting COVID-19 in school. There are reports of early retirements and teachers taking extended leave to avoid being in school next month. And the district should do everything possible to reduce the chance of transmission of the virus to adults from the young people, some of whom are likely to be asymptomatic carriers.
Many parents are also rightfully concerned about sending their children back to school during the pandemic. They have until Friday to choose whether to do so or keep them at home for online learning.
For those who choose to return and get the social and educational benefits of being in school, LPS appears to have crafted a plan that will allow students, teachers and staff to return, work and play as safely as possible.
Concerned about COVID-19?
Sign up now to get the most recent coronavirus headlines and other important local and national news sent to your email inbox daily.