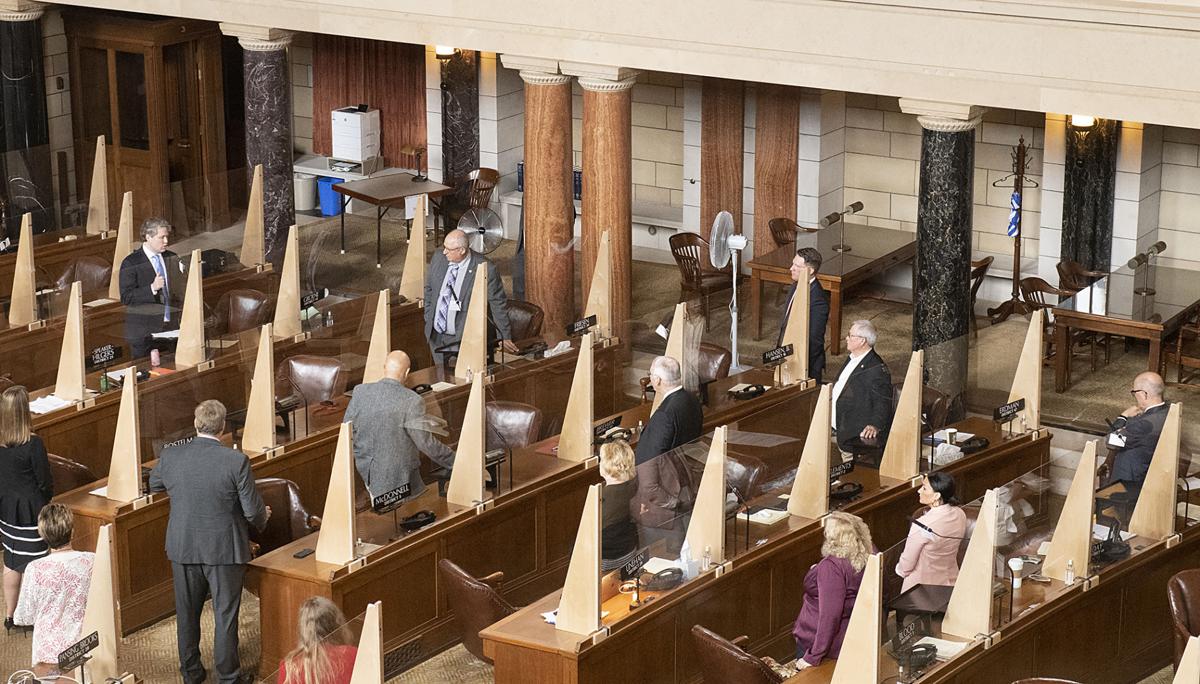 Editor's note: This is second in a two-part look at the Nebraska Legislature in 2021. The first part ran Thursday.
What the Nebraska Legislature fails to do often has greater impact on the state than any action it takes during a session.
Such is the case in 2021, which saw key measures fail to move out of committee, get tied up with filibusters or simply not get enough votes to become law.
The most potentially impactful measure that left this year's debate was Albion Sen. Tom Briese's LB408 that would have placed a 3% annual limit on local property tax increases. The measure, which would have strangled Lincoln and Omaha public schools and city and county governments, was tied up in a filibuster.
The idea of some kind of lid on property taxes is likely to return next year in the biennium's short session. We hope for a more comprehensive tax reform package that will equitably shift the tax burden in the state between sales, income and property taxes.
A more radical tax measure, Sen. Steve Erdrman's LR11CA, which would have asked voters to replace the state's current tax system with a consumption tax, rightfully failed to advance.
A consumption tax is, by definition, regressive. Given that the majority of the state's population now resides in Omaha, Lincoln and Sarpy County, a Nebraska consumption tax would shift the burden of paying for rural schools to the urban areas -- a plan that never needs to return.
Among the measures thwarted by filibusters that deserved passage were Lincoln Sen. Anna Wishart's LB474 that would have legalized medical marijuana and Omaha Sen. Machaela Cavanaugh's LB376 that would shorten the waiting list for developmental disability services, keeping people at home rather than putting them into care centers.
The failure of LB474, which would have established some of the nation's strictest regulations, has triggered a sure-to-succeed petition drive to put one of the loosest medical marijuana measures on the 2022 ballot -- where it is likely to be approved by voters.
Cavanaugh intends to bring her bill back in next year's session. So, we hope, will Omaha Sen. Tony Vargas continue to push his LB241 or something like it to provide health and safety protections for meatpacking workers, the largely immigrant workforce that helps fuel Nebraska's economy while feeding the state, the country and the world.
Finally, and thankfully, a pair of election-released measures from Peru Sen. Julie Slama failed to get traction in what former Gov. J.J. Exon called the "nonpartisan Republican Legislature."
One, triggered by President Joe Biden's 2nd Congressional District win last year, would have returned Nebraska to a winner-take-all system of awarding Electoral College votes. The other, a constitutional amendment, would have required voters to bring a photo ID to the polls, part of a national GOP effort at voter suppression disguised as combating nonexistent voter fraud.