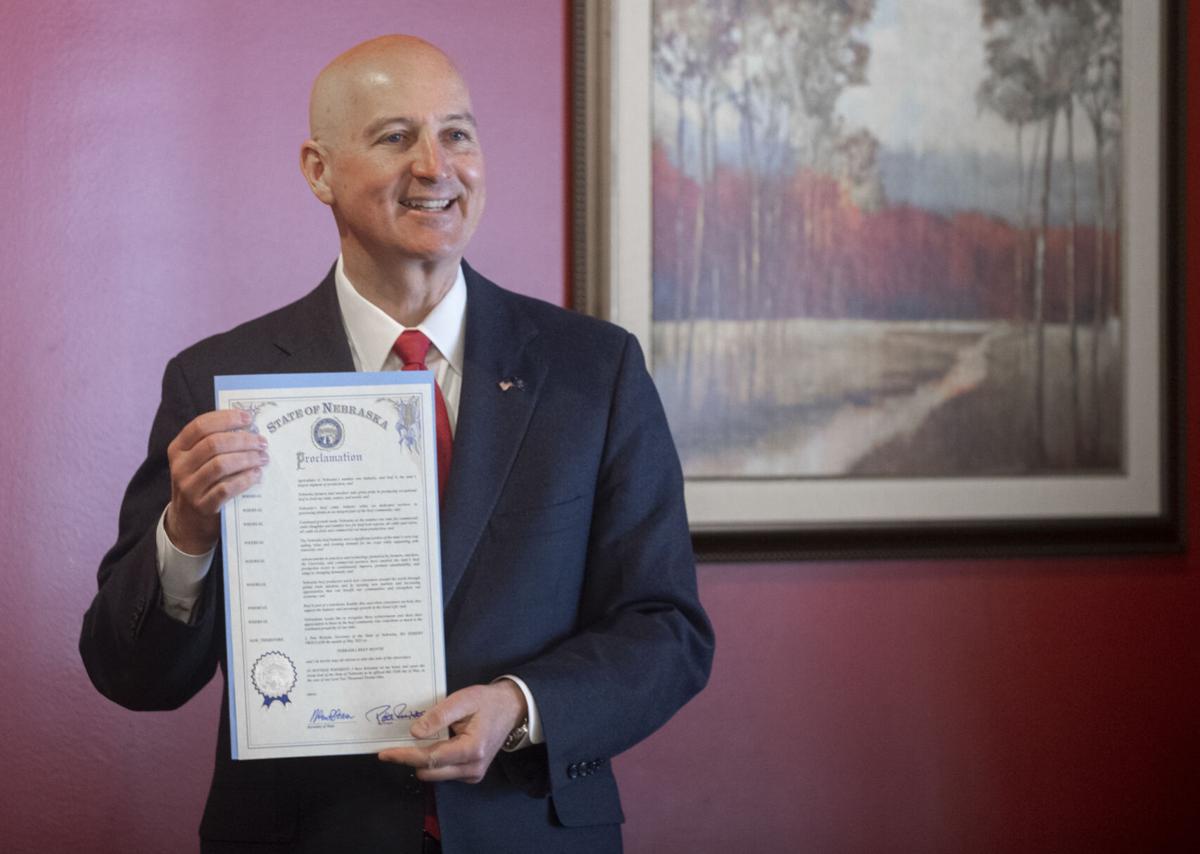 The actions of Republican governors nationwide – including Nebraska Gov. Pete Ricketts – to cut off extended unemployment benefits related to the COVID-19 pandemic fail to address some of the biggest issues behind worker shortages.
In Nebraska, the evidence points to a combination of factors, some induced by the pandemic and others that have long simmered beneath the surface, that have shrunk the pool of available employees.
Ricketts has framed the extra $300 in federal money, which supplements any state aid available and doesn't cost the state a penny, as "a disincentive for some people to go back to work," hence why he's ending the benefits effective June 19.
While extended benefits may have kept a small number of Nebraskans out of the workforce, the reality is that Nebraska has long had too few workers to go around – a speed bump that may slow the state's road to continued economic growth.
Lincoln provides an excellent microcosm of the state's situation.
The capital city has more than four times as many job openings posted (11,300) as it does residents receiving unemployment benefits (2,700), Lincoln Chamber of Commerce President Wendy Birdsall told the Journal Star's Matt Olberding.
"This is just an exacerbation of the situation we had pre-COVID," she said.
Ending extended unemployment benefits might push some back into the work force, but it isn't going to bring 8,600 more employees out of the woodwork – especially considering that Lincoln has been at or above full employment for nearly all of the past decade.
Sure, the shock of a sudden free-fall into a pandemic-fueled recession that cost tens of thousands of jobs in the state – plus a bounce-back that was equally rapid – will take some time to work out. Many other laid-off workers jumped into fields where immediate demand was high, such as grocery stores, and/or began training for new careers.
In the end, though, it seems as if the governor's choices have been based on his theory that reducing the social safety net will "help people get to work and increase their income," as he said defending his vetoes of legislation.
But that doesn't address the underlying problem.
Rather than voluntarily ending participation in a federal program, Nebraska must continue to address the problems the state continues to face, especially in regards to geographic disparities in joblessness and helping working families afford safe child care – a real problem during the pandemic – while still earning an income, as some stayed home to tend to family instead.
All of this goes above and beyond continuing to grow Nebraska and promoting a welcoming environment for all, embodying Nebraska's motto of "Equality before the law," as the state aims to retain its own educated young adults while attracting those from elsewhere – an imperative with an impending wave of retirements by baby boomers.