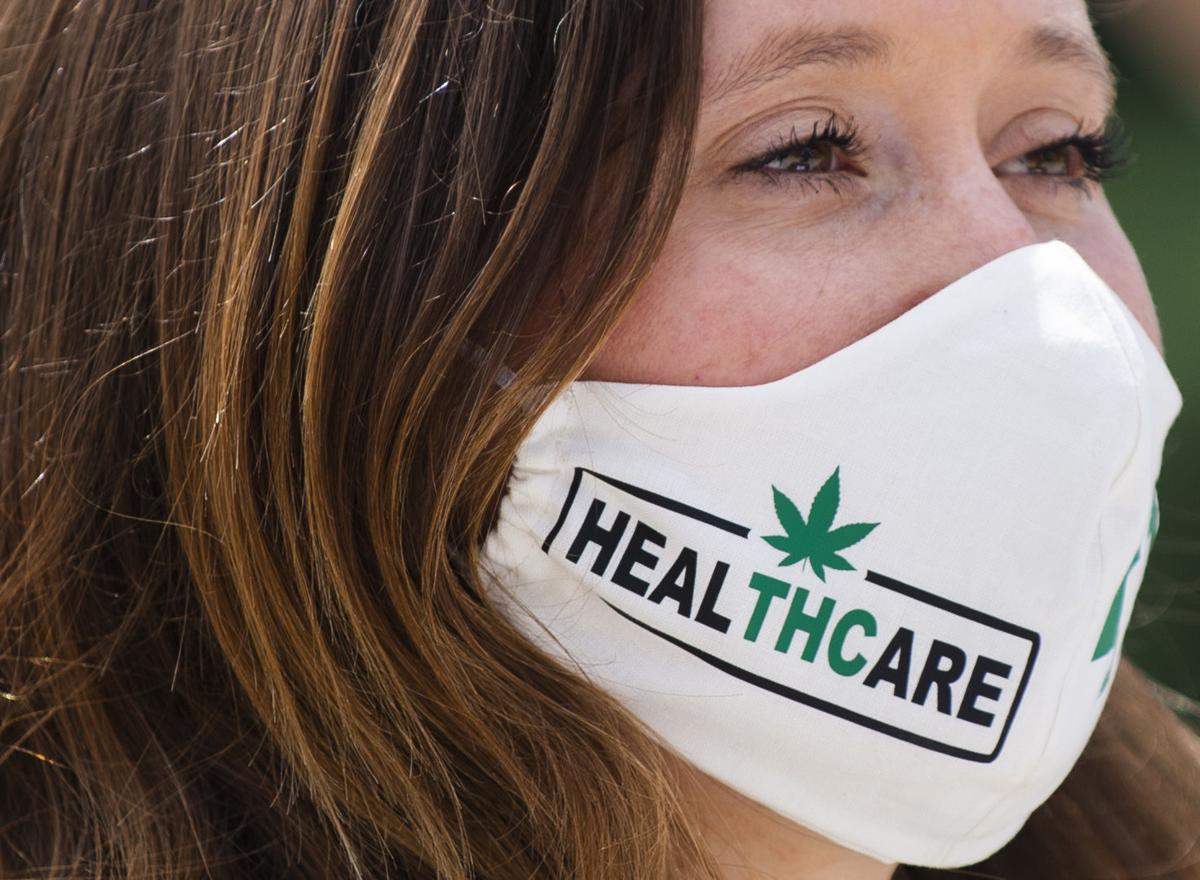 At 62 pages, a bill proposed by Sen. Anna Wishart of Lincoln would create what one of her colleagues in the Nebraska Legislature called the most restrictive medical cannabis plan in the country.
The lengthy legislation was the latest good-faith effort to garner support for the years-long effort to pass a tightly regulated program to ensure use and possession would be limited to intended individuals with chronic health conditions.
Opponents' latest filibuster thwarted a bipartisan effort that will turn the increasingly narrow efforts – and increasingly longer, more detailed bills – into another ballot initiative that can't run afoul of the single-subject rule in the state's Constitution.
If medical marijuana comes to pass in Nebraska, it will be in spite of state lawmakers, not because of them.
Recall that more than 190,000 Nebraskans signed the petitions before a lawsuit filed by Lancaster County Sheriff Terry Wagner – the funding for which remains unknown – and that Nebraska remains one of just three states, alongside Kansas and Idaho, without any medical marijuana program.
In Nebraska, though, voters are uniquely positioned to counteract legislative inaction through the petition process as the second house of state government. That second house is increasingly flexing its muscles to directly approve items, such as Medicaid expansion and legalizing casino gambling, that lawmakers are loath to legalize.
Rather than waiting on the 33 votes that seemingly will never come, proponents of the measure are wise to cast a wide net for the betterment of Nebraskans in need.
Their petition seeks to provide just one more option for treatment of chronic conditions – cancer, seizures and post-traumatic stress disorder, to name a few of the more frequently cited – severe illnesses that always could strike again after lingering dormant beneath the surface for ages.
And opponents continue to overlook one tiny detail about any medical marijuana law: Nobody is forcing them – or any other – Nebraskans to use cannabis.
For all the painstaking work of attempting to craft pages upon pages of legalese that met the concerns expressed by opponents at every step of the way, there's a bit of irony in the simplicity in the proposed language for a constitutional amendment:
"Persons in the State of Nebraska shall have the right to cannabis in all its forms for medical purposes."
That new petition? All of one short, simple sentence, as currently written. Not pages upon pages of finely-tuned specifications, as the proposed law was.
For those frustrated by the much more permissive language that's on the ballot, don't blame Wishart and medical marijuana supporters. Instead, the finger should be pointed at the senators who refused to yield an inch for years on end and left the petition as the only way for this needed reform to take effect.