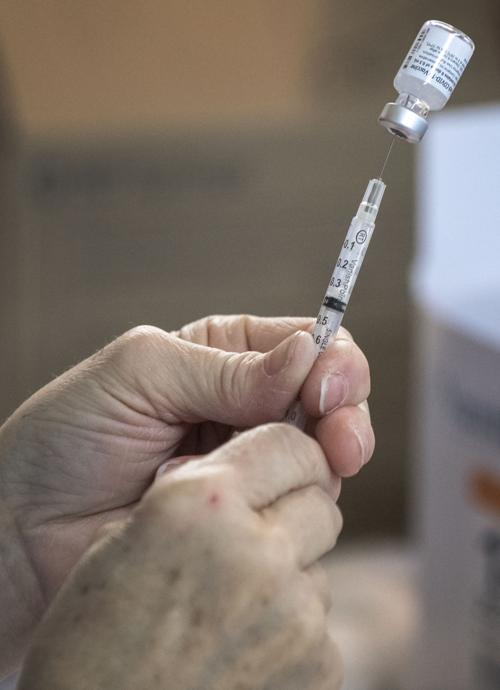 The travails of finding an open appointment and then traveling for miles would be infinitely more entertaining if we were discussing a table at an exclusive restaurant or tickets to a sold-out ball game or concert (remember those?).
If only that were the case.
Instead, these stories deal with a global pandemic and the search to get the vaccination that will quell its spread.
The search to secure vaccination appointments conjures up images of online scavenger hunts, particularly here in Lincoln, where the first rule of economics -- supply and demand -- has created challenges.
As of Monday, a little more than one-quarter of Lincoln residents had been fully inoculated, but getting enough doses here has been a problem. It might help to explain why Lancaster County, officially, has the only health department in Nebraska limiting COVID-19 vaccinations by age.
All other health districts in the state had already opened up eligibility to all adults.
But locally, the Lincoln-Lancaster County Health Department is still working to get residents 50 and older vaccinated, though anyone 16 and older can receive a COVID shot at pharmacies participating in the federal program.
We've been told from the start of this process that patience would be required. The mass production of hundreds of millions of doses and the logistics necessary to get them to every corner of the United States has been no small undertaking.
And Lincoln has managed its lack of supply by ensuring our most at-risk sector of the population is getting its shots. That's not a bad thing, even as demand remains high.
It's done so as thousands of unsung heroes -- from those working in the pharmaceutical manufacturing plants to the truckers hauling them to to the biggest and smallest U.S. cities to the health care workers administering the vaccinations -- have quietly stepped up to the challenge.
Meanwhile, another sector of the population has proven itself vital, too. Hundreds of computer-savvy individuals have figured out how each state's vaccine mandates work and have gone about setting up vaccinations for both themselves and for people without the computer acumen to do it themselves.
The story of a high school freshman in Chicago who spent January setting up appointments for his grandparents in Florida, Arizona and Indiana is heartwarming. 
He then found appointments for the workers at his parents' wholesale food store in Illinois and now spends his free time setting up appointments for any American in need, via his website and Facebook friend group.
Stories like this are becoming commonplace and they're proof that America, despite its political divide, is inherently good -- and quite capable of beating this virus.