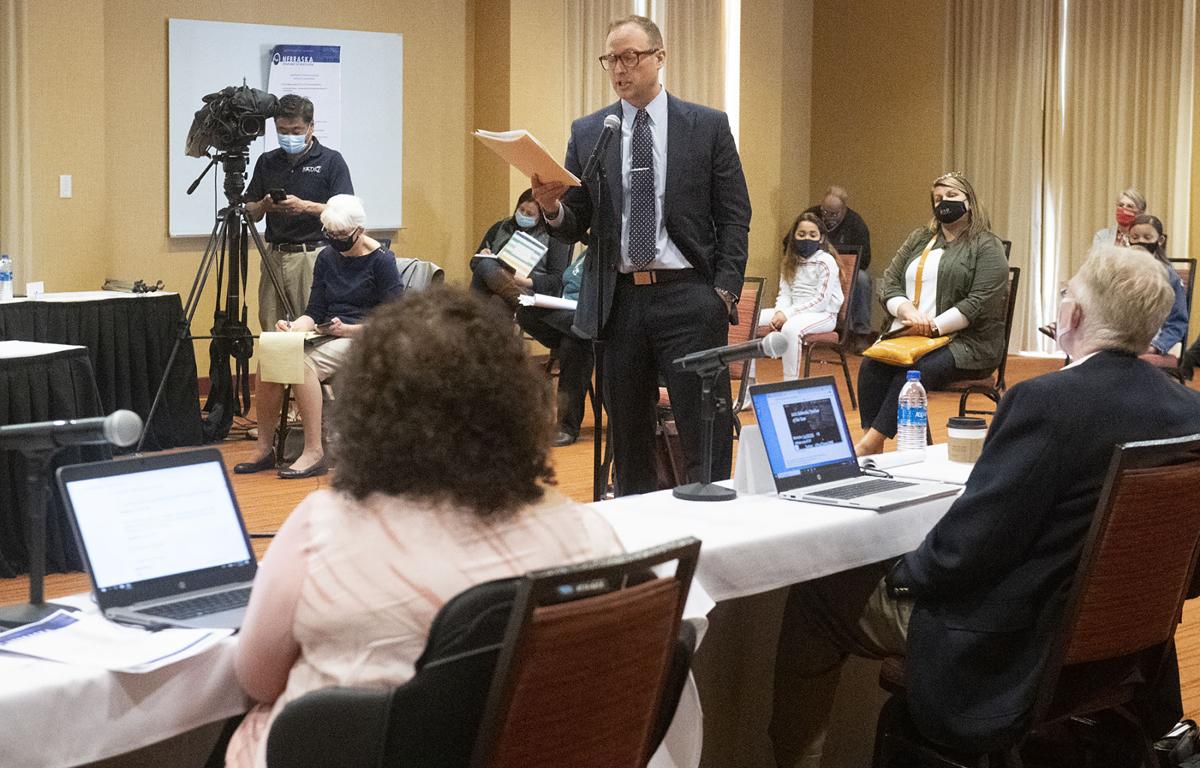 Let's start with a couple of things we can agree on:
One, children need to be -- and feel -- safe.
Two, children should be taught to respect and be kind to each other.
Neither of those are controversial. These two precepts underpin everything from the Ten Commandments to the latest new-age philosophy. And they are the ultimate goal of whatever form the final draft of the Nebraska Health Education Standards takes.
Hundreds turned out Friday for public comment on the first draft of the standards. Thousands more offered feedback via letters, emails and survey responses. Much of the document drew no notice. But the sections on human growth and development -- specifically sexuality and gender identity -- were a lightning rod.
More than three-quarters of the almost 80 speakers at Friday's meeting opposed the standards as written, arguing they went too far, were too explicit or robbed parents of the right to educate their children on such sensitive subjects.
Proponents of the draft argue that knowing anatomically correct names for body parts, understanding gender fluidity and alternative family structures equips children to keep themselves safe and helps them understand others.
Both sides are certain theirs is what will help children best, though, at least in the current framing of the debate, neither side seems willing to admit the other has anything but ill intent.
These state standards, when adopted, will not supersede local school districts' curricula. They exist to provide guidance. Some districts will adopt more of the guidance and some less. And as has always been the case, families can opt out of sex education.
But it does matter what standards are documented -- whether anyone uses them to the letter or not. It reflects a statement of values. It deserves thoughtful and thorough debate, which has begun.
Critics of the draft standards -- Gov. Pete Ricketts included -- argue the draft was created by participants with an agenda. We are certain they'd agree, and that agenda was personal safety and respect. And those same critics argue their voices -- mainstream voices -- were left out of the draft. That may be the case. Their voices should be heard loud and clear now.
This discussion -- and it should be a civil and constructive one as the draft is revised over the next several months -- should be about children, families, safety and humanity. It should not be political.
The loudest voices tend to get heard, and they often emanate from those most passionate, and sometimes extreme, in their views. In this discussion, though, it's important that the large and often silent middle – where most people reside -- registers its views.
The argument may be about how and where sex education takes place. But an ancillary and important lesson for our children may be how we adults engage, listen and come together to solve a complicated problem.