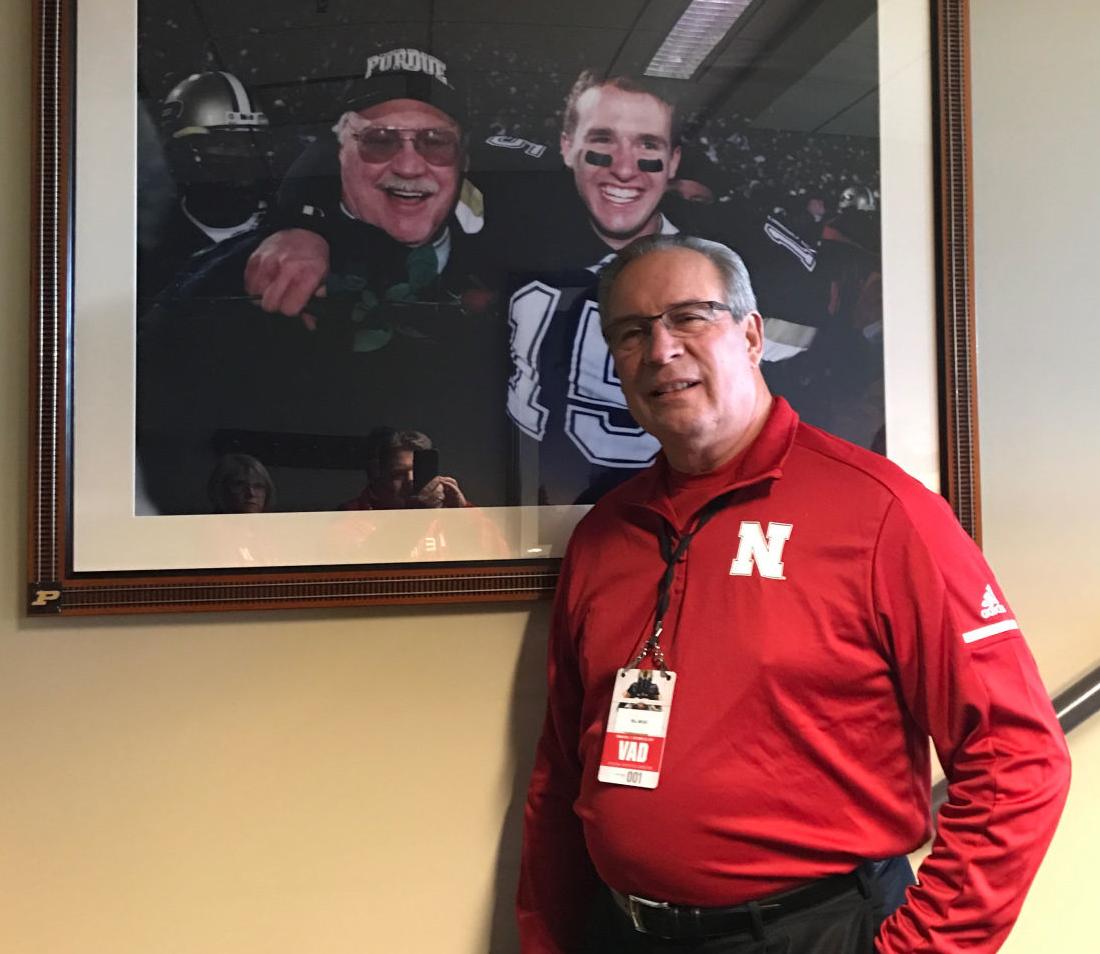 Amid dire forecasts of lost revenue, Bill Moos isn't opposed to turning to an unlikely savior to rescue the University of Nebraska's athletic program.
Beer. More specifically, the sale of beer inside Memorial Stadium -- and the Devaney Center, Pinnacle Bank Arena and Haymarket Park.
The time has come to allow it.
And in doing so, we can end the charade. It's no secret that fans have forever been imbibing while tailgating, much of that taking place from the parking lots of what is known as a dry campus.
Before and after games, they might sip a few with a meal, but at halftime, when the clock is ticking, some fans are known to hightail it back to the car to chug down as much as time will allow.
In-stadium beer sales, as long as they're not at the expense of the downtown bars and restaurants that derive much of their income from Husker gamedays, could be one of the few positives to comes from this global pandemic.
This dreaded virus has caused the closure of every bar and dine-in restaurant around until the spread is contained. Last week, Gov. Pete Ricketts signed an executive order allowing the struggling bars and eateries to sell to-go drinks to patrons.
Seems helping the athletic program is much the same. And by comparison, buying a beer at Memorial Stadium seems benign when compared to curbside service on a cocktail to go.
Moos is a creative guy with a budget to meet. You can't fault him for broaching the subject last week with Journal Star columnist Steven M. Sipple. 
It's nobody's fault that an athletic program -- a source of great pride throughout the state -- is suffering, as we all are because of this virus.
Imagine the cash beer could generate. Moos said that each home football game already clears $12 million, which goes toward funding the entire athletic program. 
And if that goes away, it trickles down to the non-revenue programs football supports.
It also affects local business -- the hotels, restaurants and bars that combine to bring in millions over the course of a football season. An abbreviated season or one that is canceled by the virus would do irreparable harm to Lincoln business community.
And that's why we're willing to sacrifice the present for the not-so-distant future, which needs to include a full season of football. If the season is shortened or canceled, the athletic program would suffer, and nearby businesses may find themselves in dire financial straits.
The sale of beer is not a new topic -- in Nebraska or anywhere. For years, the locals have been calling on loosening the laws that prohibit the sale of beer inside Memorial Stadium. Every major university in the country has had to ponder the same topic by weighing whether an additional revenue stream outweighs the perceived ills that come with it.
But will beer alone be enough to treat the lingering economic and societal effects of COVID-19?
Financially, will there be enough disposable income to justify the cost of a drive to Lincoln, a day of tailgating and a ticket to the game, especially for a team that isn't winning yet?
On a more basic level, at this time of social distancing, will we immediately go back to being comfortable with the notion of being shoehorned -- nearly 90,000 strong -- into a stadium to watch a game that, while meaning so much to the masses, can be watched from the high-definition comfort of the living room?
We could find ourselves at a crossroads. Beer sales, which seem trivial today, might be the best hope toward navigating these tricky times on the horizon.
Concerned about COVID-19?
Sign up now to get the most recent coronavirus headlines and other important local and national news sent to your email inbox daily.