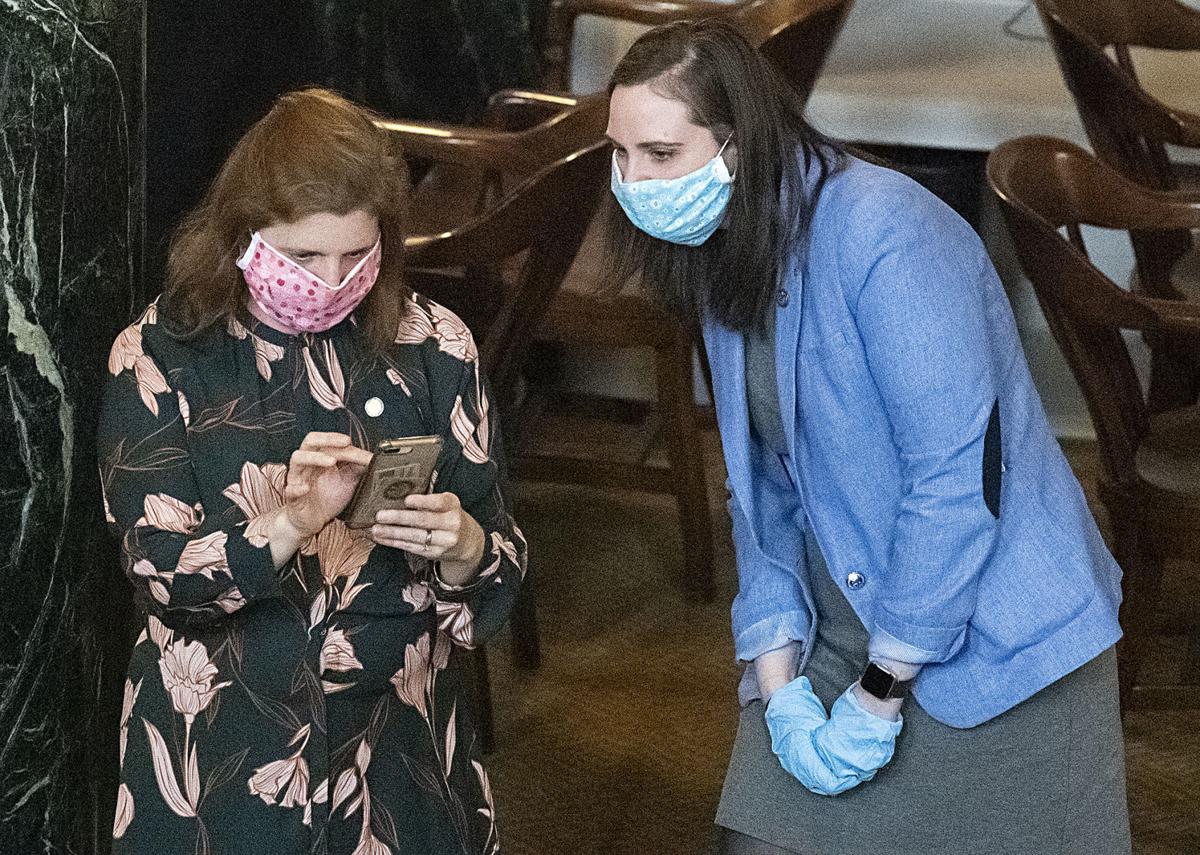 You can't spell "pandemic" without "panic."
But, despite the circumstances that brought the Nebraska Legislature back to Lincoln last week, the state's 49 senators displayed no panic at the Capitol. Rather, they demonstrated admirable resolve without any of the partisan tensions in crafting an emergency response to the coronavirus.
Outside the chamber, too, local leaders have worked well with their counterparts at the state.
That extends all the way to Gov. Pete Ricketts, who's been clear and transparent – including representing the state well on CNN over the weekend – about his desire to leave as many decisions as possible to local officials. And the University of Nebraska Medical Center continues making a major impact in this pandemic.
When the Legislature returned to Lincoln, some lawmakers wore masks and/or gloves, and all practiced social distancing. A few understandably stayed home, worried about the effects of COVID-19 on underlying health conditions. Rural and urban, Republican and Democrat – those divides were nonexistent as the emergency bill passed in the minimum three days.
Ricketts wisely set a clear goal of $58.6 million in emergency appropriations to combat COVID-19 before the Legislature reconvened. Senators saw his reasonable figure – and raised it by nearly 50% to $83.6 million.
With spikes in diagnoses and deaths occurring since, the extra expenditure for this battle seems wise. Though Nebraska has been fortunate to be somewhat insulated from coronavirus, the five families who had lost loved ones by Thursday will never be the same.
And the impact of coronavirus will be felt acutely here – and everywhere else in this country. On Tuesday, the White House task force forecasted between 100,000 and 240,000 deaths nationwide. Even if that most optimistic projection is met, more Americans will die as a result of this disease than in the 11 years of the Vietnam War (about 90,000).
Yet, despite the clear and present danger to American lives and jobs presented by coronavirus, not everyone could be motivated to set aside partisanship.
Compare Nebraska lawmakers' united front to the politically motivated bickering and improper procedure that slowed Congress' relief efforts. For more than a week, representatives and senators stalled, pointed fingers and passed the buck before a $2 trillion package was signed.
Rather than putting the nation's needs at the forefront, too many elected officials in Washington decided to grandstand for the purpose of scoring political points – and showing where their true loyalties lie.
The Nebraska Legislature certainly has endured moments where partisanship derailed pragmatism, many of which we've criticized in this space.
But the officially nonpartisan body proved governmental solutions can transcend the artificial divide of party affiliation. We hope this spirit of calm cooperation in a time of crisis persists this year – and long into the future.
Concerned about COVID-19?
Sign up now to get the most recent coronavirus headlines and other important local and national news sent to your email inbox daily.