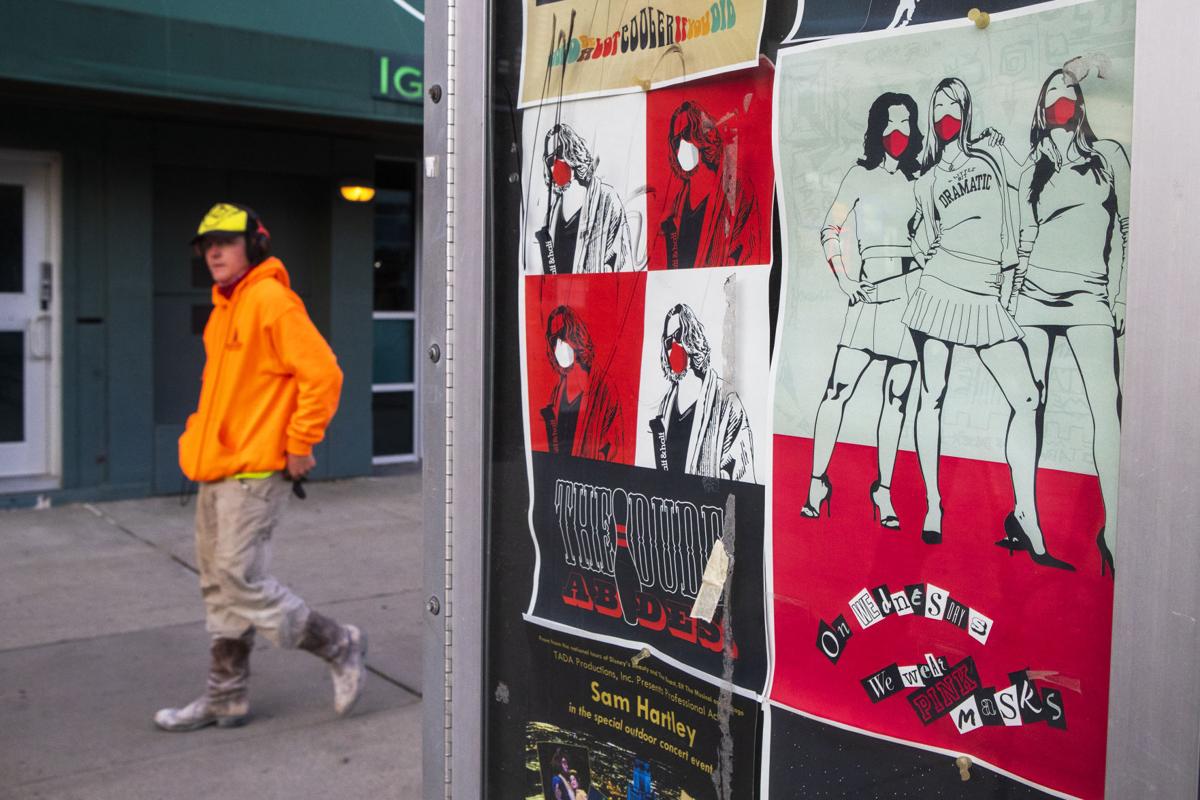 Lincoln Public Schools Superintendent Steve Joel had a challenge for Lincoln on Tuesday.
"We have an opportunity to not only lead the state in vaccination rate, but maybe set some kind of a state record for pandemics," Joel said.
Not only do the figures show that's well within reach, but it proves the county's approach to the pandemic is working.
As of Tuesday, 46.3% of Lancaster County residents are fully vaccinated against COVID-19, and nearly 20% more are partially vaccinated -- both of which lead the state.
Translated to raw numbers, that's 113,848 fully vaccinated of the county's 16-and-older population of 245,961 who are eligible to receive the vaccines and another 60,000 who are partially vaccinated.
The county's vaccination rates leads the state's 19 health districts, with only  Kearney-based Two Rivers and the Wisner-based Elkhorn-Logan Valley public health districts exceeding 40%.
And Lancaster County's rates are far higher than the state rates of 41.5% fully vaccinated and 14.4% more partially vaccinated.
There are multiple reasons for Lincoln's high vaccination rate.
Some correspond to national studies, like one that found highly educated cities home to state government and multiple colleges and universities have high vaccination rates.
Others are more grounded and practical. The Lincoln-Lancaster County Health Department has held 62 vaccination clinics, or one every two to three days, since January, many of them mass clinics, primarily at Pinnacle Bank Arena.
Those well organized clinics and the willingness of Lincoln residents to get shots have sent the local vaccination rates steadily upward -- and contributed to another set of pandemic statistics that sets Lincoln apart from the rest of Nebraska: Lancaster County leads the state's five most populated counties in the lowest coronavirus case rate.
As Mayor Leirion Gaylor Baird recently pointed out, if Lancaster County's case rate were the same as the state's average, it would have at least 5,000 more COVID-19 cases. If it were the same as Douglas County's rate, it would have had about 8,000 more cases.
That is evidence that the county's directed health measures -- including the state's first, and longest-lasting, mask mandate -- have worked to contain the virus and set the stage for the vaccinations that, over the last month, have steadily cut the COVID-19 case rate.
As the health department switches from mass clinics to smaller, more community-directed efforts, Lincoln's vaccination numbers won't be jumping by 8,000-10,000 a week as they have the last two months.
But a steady number of vaccinations, especially for those 16 to 18 who became eligible this month, should push Lincoln toward meeting the Health Department's 75% vaccination goal.