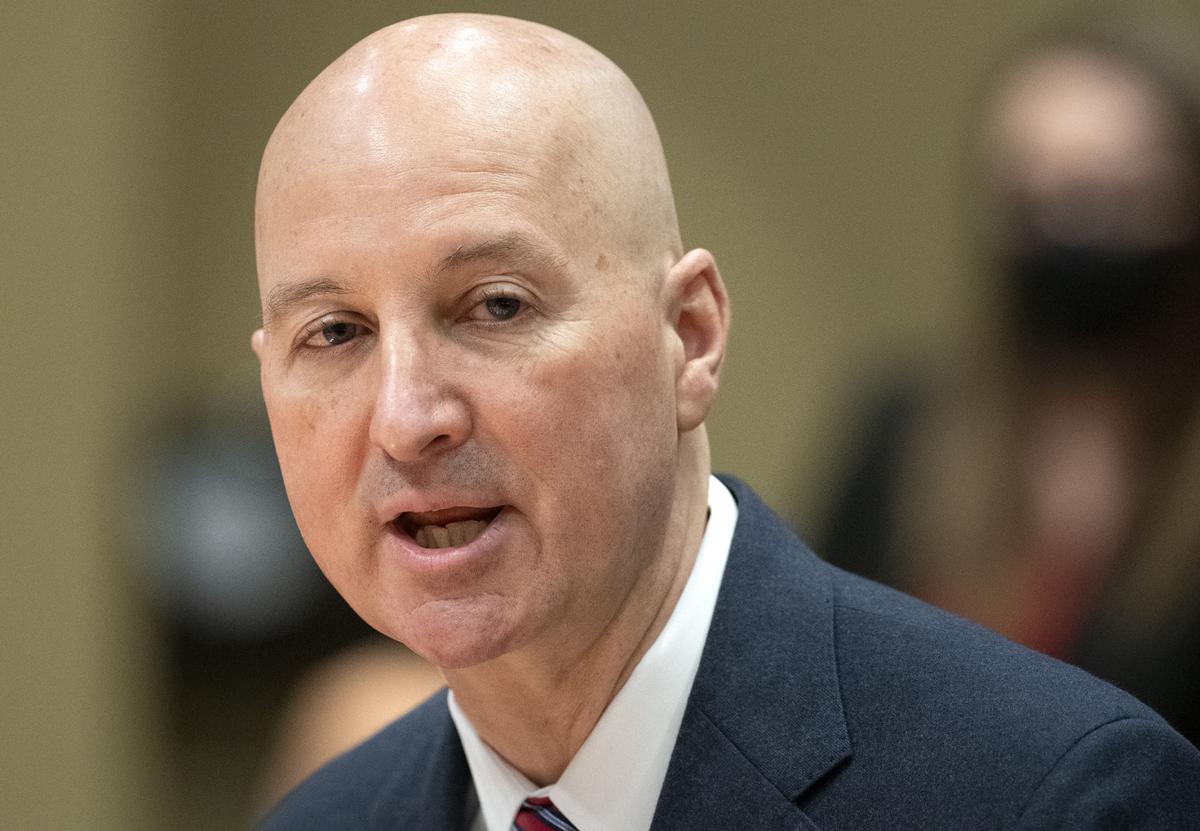 It's time for a short newspaper history lesson.
In the summer of 1787, as delegates from 13 states drafted the U.S. Constitution, the country's newspapers each took a side between the Federalists and anti-Federalists and battled out the formation of the government in viciously partisan fashion.
In 1801, a decade after the passage of the Bill of Rights that included the First Amendment guaranteeing freedom of the press, Alexander Hamilton founded the New York Post to provide a paper with a Federalist stance to oppose President Thomas Jefferson's Democratic-Republican Party.
Why does that bit of 220-year-old history matter in 2021?
Because it illustrates that, from its beginning, freedom of the press has extended to any publication, regardless of partisan leanings, political viewpoint or funding source.
Nebraska Gov. Pete Ricketts, however, seems to believe that the government should be able to choose what media outlets can attend his news conferences and other public events, and that their funding sources and whether the attendee takes part in "paid advocacy," lobbying or even writing editorials might be grounds to deny them access.
That is largely why Media of Nebraska, a group representing the state's newspapers and broadcasters, is resisting Ricketts' efforts to establish a credentialing system set by his terms and definition -- which also lack clear grounds for granting or rejecting credentials to applicants.
Some of those terms and definitions seem unreasonably arbitrary. Others are -- or should be -- simply irrelevant.
One question asks about whether the news outlet has a distinct division between its editorial (or opinion) side and its news reporting operation, as if the First Amendment needs an org chart. And why should applicants or their organizations' membership in a trade association matter? And what qualifies as a "trade organization?" 
The funding of any media outlet is also, none of the government's business. And delving deeply into the ownership of media and its funding would create a credentialing quagmire that that can never be resolved.
Frankly, Ricketts' effort to create a credentialing system is an attempt to solve a problem that didn't exist until he created it by excluding NOISE Omaha, a nonprofit news website serving North Omaha, from press conferences for his perceptions of its "liberal donors."
The "operational limits" and "security reasons" of the news conferences used as a justification for establishing a credentialing process have, in fact, never been an issue at gubernatorial press conferences.
If a system is to be implemented, it should be done in cooperation with the media, not imposed by the government, and it should be based on criteria that have nothing to do with partisanship, ownership and opinion.