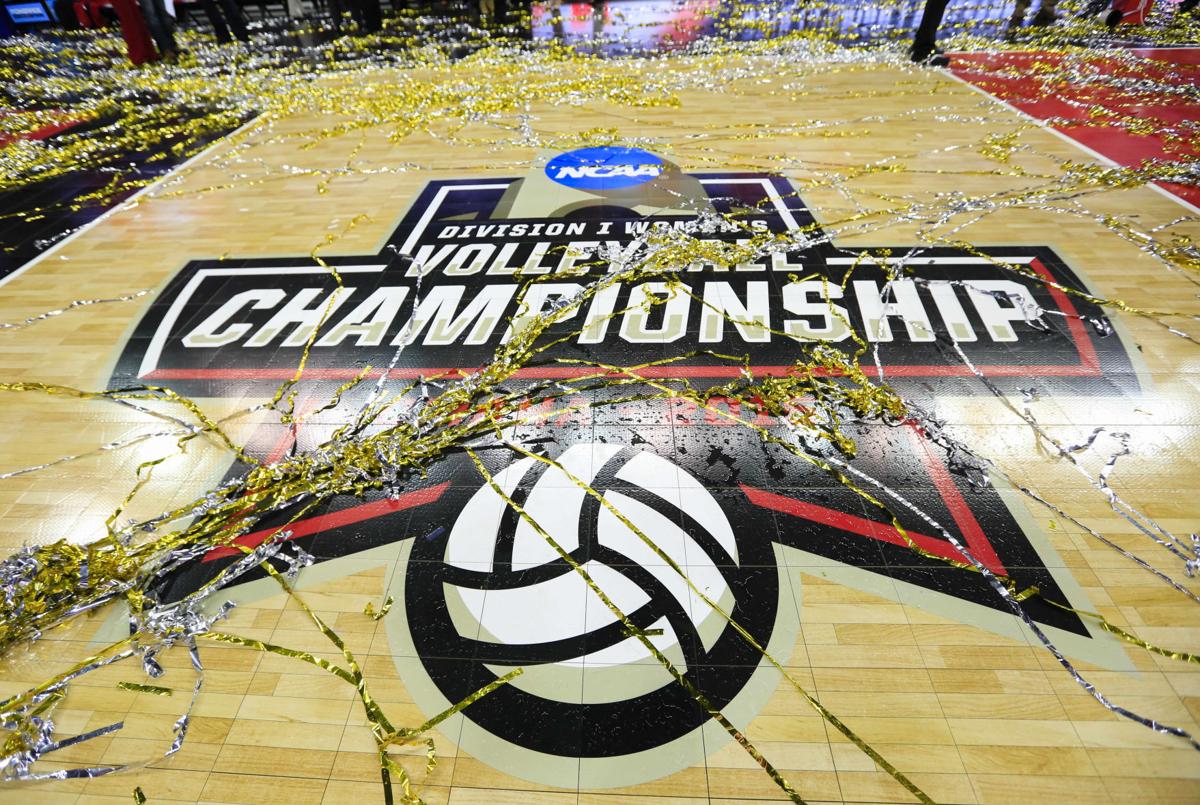 Often called out of touch with reality, the NCAA has been accused of not caring about women's sports.
Its latest efforts regarding the volleyball championship only reiterate that nothing the organization has done in the last month has proved otherwise.
Playing every match in Nebraska, home to one of the sport's most passionate fan bases, should be cause for celebration. Rather, controversy threatens to overshadow the event.
And that can be chalked up largely to apparent indifference by the NCAA toward those competing in the tournament to name a national champion.
Yes, the ongoing COVID-19 pandemic no doubt requires changes to the tournament's typical structure for the safety of players, staff and fans. Instead, it seems to have been used as an excuse to minimize the championship.
For one, the tournament will only be at 75% of its usual size. Quality teams that would have earned at-large berths stayed home because the NCAA determined only 48 teams should compete in the championship, rather than the usual 64, several months back.
At the time, that decision made some sense, because it wasn't clear how much of a season could or would be played. But both the men's and women's basketball tournaments were played with 64 teams, as will the upcoming baseball championship.
Despite the vocal urging of volleyball coaches like Nebraska's John Cook and Wisconsin's Kelly Sheffield – whose teams were likely to make a smaller tournament regardless – to add teams to put volleyball on even footing, the NCAA didn't budge.
Both basketball tournaments were played at venues outside home bases of  Indianapolis (men's) and San Antonio (women's). And Omaha could easily have handled a 64-team tournament, too.
Beyond the CHI Health Center, where all matches will played, Sokol Arena at Creighton University, Baxter Arena at the University of Nebraska at Omaha and other facilities in Ralston and Council Bluffs, Iowa, are nearby. Meanwhile, Lincoln could offer both Pinnacle Bank Arena and the Devaney Center.
Instead, the NCAA is playing matches in the arena's convention center, a baffling decision not befitting of the highest-profile volleyball tournament in the country that also ignores some coaches' worries about the playing surface in early-round matches.
Limits on crowd sizes are totally understandable, and the ability for all matches to be streamed online marks progress.
After initial outcry that there would be no broadcasters for the first two rounds, ESPN announced Friday afternoon they would indeed provide commentary. Local journalists thus far don't have the in-arena access needed to provide fans the coverage to which they're accustomed until later rounds.
The NCAA took a public-relations black eye when inequity between workout facilities for the men's and women's basketball tournaments gathered steam on social media – and justifiably so. Yet pleas by coaches and fans to improve the tournament, from playing venues to broadcast access, have gone unheeded.
The decisions and flimsy justifications made by college sports' governing body have only perpetuated the perception that women's sports are second class in the NCAA's eyes.
---
Candidate interviews available online
The Journal Star editorial board endorses candidates because who we elect is a matter of enormous importance to our community. In preparing our endorsements, we have traditionally included an interview with candidates in contested races. In advance of the May 4 general election, we are conducting interviews via video meeting and posting them for readers.
Videos, 30 minutes with each candidate, have been posted in the Airport Authority race now. You can find them by searching online for the Journal Star voters' guide. Videos are attached to profiles of each of the four candidates. 
We will be posting interviews for the City Council race and the two contested Lincoln Public School Board races as we wrap up those interviews in the coming days.