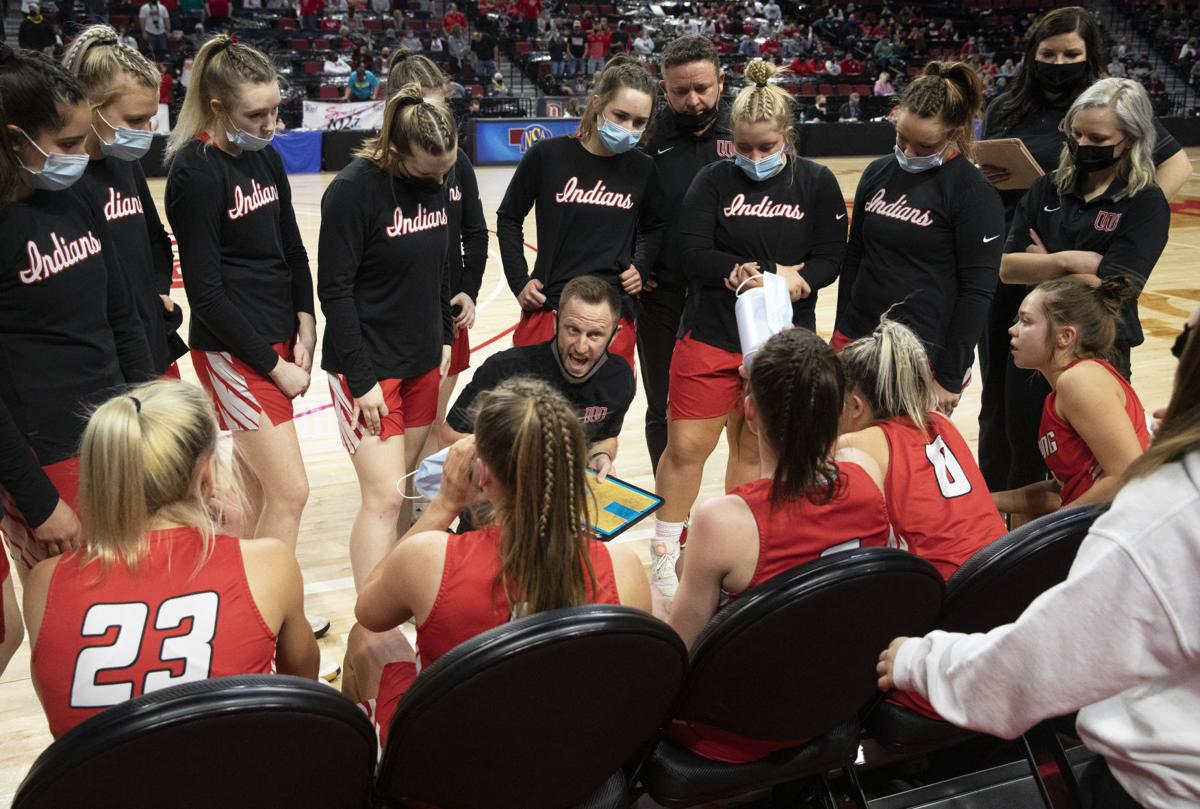 Maybe the tipping point has finally arrived -- that moment when the pleas by Natives to end the use of their names and likenesses to promote athletic teams and other consumer products are at last being heard.
For years, this editorial board has been calling on high schools, universities and professional sports franchises to move away from using Native terms as mascots.
And there finally appears to be some traction in making this happen.
The National Football League franchise in Washington, D.C., has dropped its mascot. The Major League Baseball team in Cleveland is in the process of doing so. And one of the most iconic automobiles -- the Jeep Cherokee -- announced last month it will undergo a name change.
Now it's time for Nebraska to follow suit.
A state civil rights board recommended last week that Nebraska schools phase out Native mascots used by non-Native schools and punish those that don't by denying them participation in postseason tournaments.
Native-themed mascots such as Braves, Warriors, Indians and Chiefs perpetuate dangerous stereotypes and beliefs and are "emotionally harmful" to Native students, according to a 22-page report by the Nebraska Advisory Committee of the U.S. Commission on Civil Rights.
"While removing mascots alone is insufficient to address underlying concerns of racism and systemic discrimination, panelists (on the committee) described it as an important first step," the report concluded.
Amazingly, there are too many Americans these days willing to chalk all of this up to the "cancel culture" merely claiming another.
However, long before there was ever such a term, this was an issue. It's dishonest and a deflection by too many Twitter trolls to try to compare this to recent stories of Mr. Potato Head and Dr. Seuss -- issues that went viral because of their sheer idiocy.
We have no doubt that when the 20 Nebraska high schools with such mascots chose them, most did so as a way of proudly honoring the tribes they chose to represent. However, other than the three such schools on located on reservations, the names weren't theirs to take and, in doing so, they robbed the Natives of some of their heritage.
In addition, by taking on the name of Native tribes and their honored titles, these teams subjected their namesakes to ridicule and ostracization by athletic opponents. In the name of a rivalry or a big game, they have said hurtful things and taken part in harmful acts that have crossed the lines of good taste, while also blatantly demonstrating acts of racism.
Those acts -- and those hateful words by others -- should be all the schools in question need to realize that the Natives have a point in their request for change.