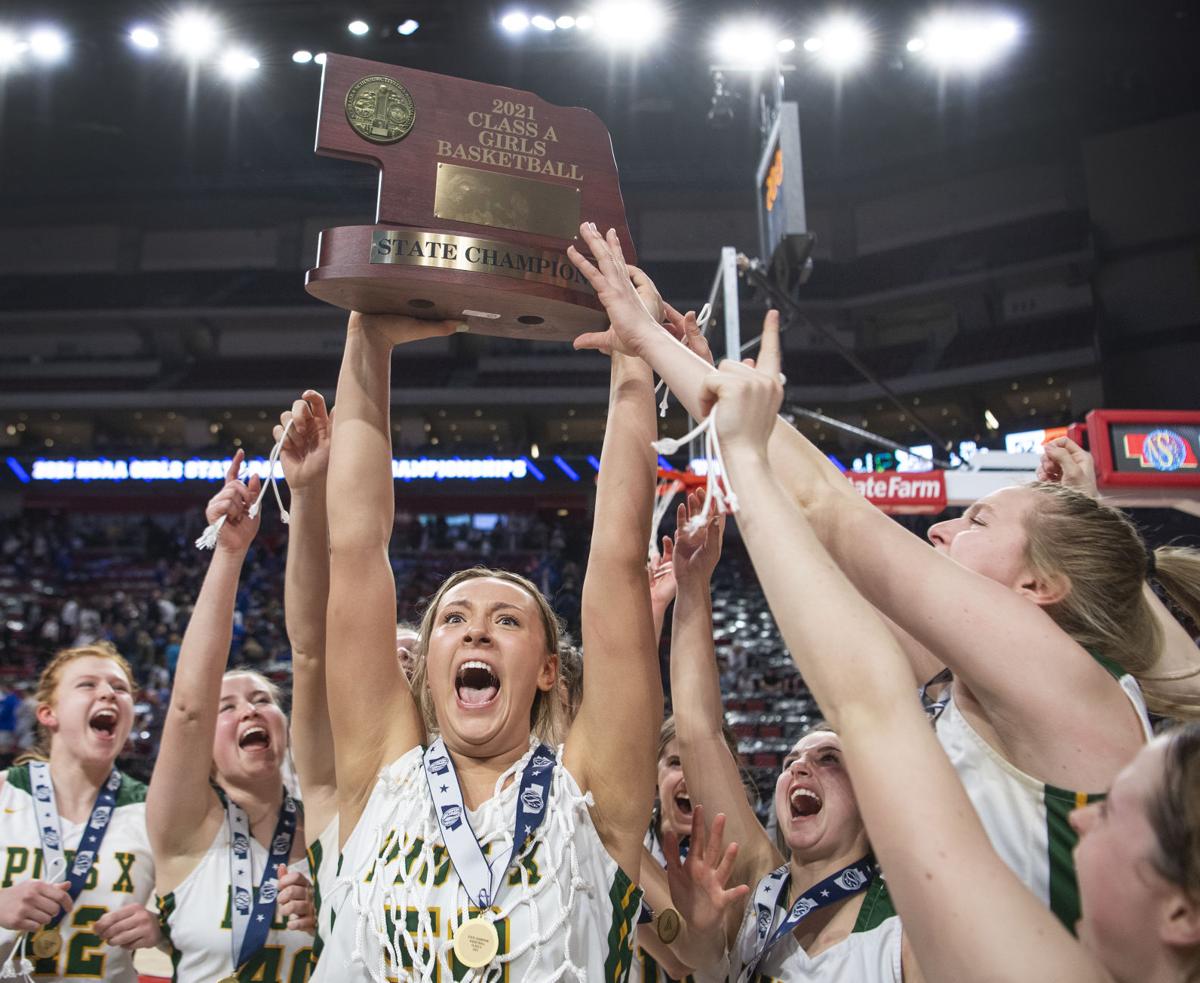 Lincoln is right in the middle of two magical weeks.
Last Saturday, six girls basketball teams were crowned state champions. This coming Saturday, six boys teams will emerge winners.
A year ago this week, the world seemed to change. The 2020 girls tournament was played unchanged in front of lots of fans. A week after, the boys played in front of only family members in largely empty venues.
A year of mask-wearing, social distancing and directed health measures on both local and state levels got us here -- to fuller hotels, fuller restaurants and fuller stands.
The girls tournament was a success. Good basketball. Good turnout. Good behavior. Inside the venues, folks largely adhered to the rules employed to minimize the spread of COVID. Away from the court, we might still have work to do.
Twelve percent of Nebraskans are fully vaccinated. The Centers for Disease Control have issued new guidelines that open up possibilities for that 12%. For the rest of us, we must remain on guard, to protect ourselves, our fellow community members and the progress we have made.
Students across the state have high hopes of finishing up as normal of a school year as they can in these abnormal times. Next week, all Lincoln Public Schools high schoolers are allowed to return to full-time, in-person classes. Lincoln students, and those visiting from across the state for tournaments, deserve our best efforts to keep everyone safe.
The five-day format of the tournament -- dictated by the fact that the Devaney Center is unavailable for games -- may have been a boon for local businesses, with families staying -- and eating out -- longer than in other years.
Restaurants, hotels and shopping areas last weekend had the familiar tourney-time buzz. The weather outside (sunny and unseasonably warm) was as welcome -- after our record-setting cold snap -- as the Pinnacle crowds, and certainly contributed to the number of folks enjoying the Haymarket.
The taste of normality was pleasant and reassuring, and we've got another four days of it before the last of the tournament crowd starts heading home. It was a simultaneous boost for morale and the economy.
And its a taste of even better things to come as long as we remain careful while the vaccination rate grows. 
Yes, we'll have crowned 12 state champions in two weeks by the end of Saturday. But another winner will be our community.