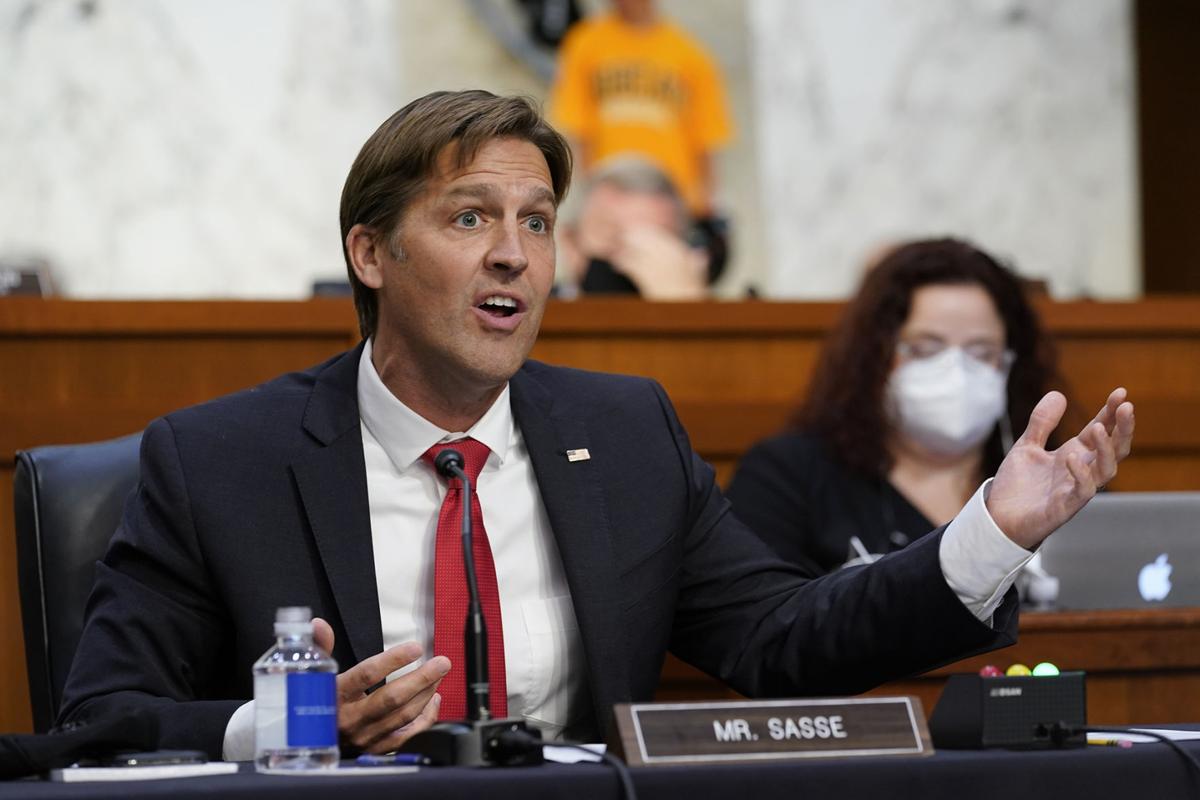 The vote by the Nebraska Republican state central committee on whether to censure Sen. Ben Sasse isn't about policy. It's all about personality.
Both Sasse and his critics agree that the vote will be about his criticism of former President Donald Trump, despite Sasse's reliable Republican vote during Trump's term in office. At some point, Republicans, in Nebraska and nationwide alike, must determine what their future holds with Trump out of office.
Regardless of whether one agrees with Sasse, the gesture of another censure is largely performative. His 2016 censure for not being supportive enough of Trump hasn't hurt him at the polls.
The tsk-tsk of disapproval means little, especially given the six-year terms of the Senate were designed by the Constitution to insulate those in the Senate, unlike the House, from knee-jerk reactions of this nature. Sasse isn't on the ballot again until 2026, anyway.
Though plenty of the criticism Sasse has received the past four years is merited, he's now in the party's doghouse for speaking the plain truth.
He was one of the first Republican members of Congress to acknowledge now-President Joe Biden's electoral victory and criticized those who objected to the certification of Electoral College votes. Had those attempts somehow succeeded in invalidating certain states' votes, Biden still would have won handily.
When Sasse and four other Republican senators voted that a second Senate impeachment trial of Trump was constitutional even though he's out of office – a precedent exists with War Secretary William Belknap, who resigned in 1876 before being impeached and tried – Nebraska Republicans determined they'd had enough.
At least four counties' party officials have already issued their own censures – all of which extensively cited Sasse's rebukes of Trump as their primary rationale. This situation raises the question of the aim of a political party in today's world: Is it about achieving desired results or orthodoxy?
Sasse voted in line with Trump on 84.8% of votes during the 45th president's four years in office, according to fivethirtyeight.com. (Sen. Deb Fischer did so 89.1% of the time.) Sasse fell below the average among Republicans, but his percentage still exceeded Sens. Rick Scott, Jerry Moran, Mike Lee and Rand Paul – none of whom are facing censure from their respective state GOPs.
Other Republicans who, like Sasse, crossed the aisle after the Jan. 6 insurrection, such as Wyoming Rep. Liz Cheney – the daughter of Lincoln-born former Vice President Dick Cheney – also faced similar condemnation from her state's Republicans, no matter how much they towed the party line during Trump's tenure.
If there's more to the party than Trump's larger-than-life shadow, Sasse's upcoming censure vote – which has drawn national attention – provides the state's Republican leaders a chance to show that policy can and should trump personality.