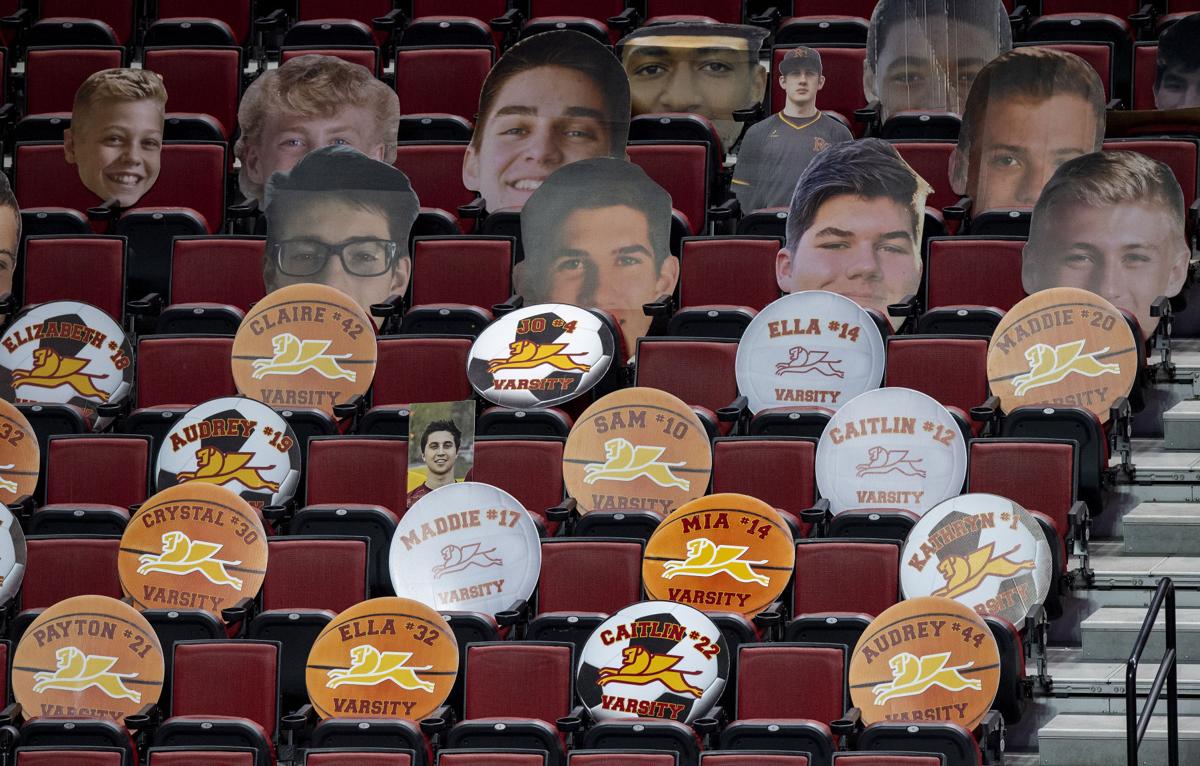 Last March, one of the first signs of the seriousness of the novel coronavirus was when the state high school boys basketball tournament was closed to the general public.
It was a decision that cost businesses and the city of Lincoln millions of dollars in lost revenue and foreshadowed the struggles local businesses would face and challenges schools would face.
Nearly nine months later, those spring decisions still appear sound, even as we sit on the cusp of another high school basketball season.
After a three-week pause, Lincoln's winter sports athletes -- competing in basketball, wrestling, swimming and bowling -- were allowed start their seasons this week.
We wish the athletes and coaches luck in their pursuits. High school sports are a needed and worthwhile endeavor. There are hundreds of aspiring student-athletes in Lincoln who have worked hard and deserve the opportunity to shine during competition.
The fall season, when state champions were crowned in football, cross country and volleyball, proved it is possible to safely adhere to protocols that protect those involved.
But the winter weather creates new challenges and the fear that athletes being cooped up in gymnasiums and wrestling rooms, as well as humid indoor swimming facilities, might be more susceptible to the spread of the virus.
Lincoln-Lancaster County Health Department Director Pat Lopez said last week the three-week pause in the winter-sports season was necessary to allow city and school leaders to strategize, reevaluate and prepare for a return to practice and competitions.
The plans that each of the 15 county schools formulated -- 11 of which are in Lincoln's city limits -- had to include specific actions such as reducing spread, illness monitoring, establishing masking and social distancing guidelines and setting attendance limits.
Some school districts in the state have limited attendance at sporting events to parents only. The Metro Conference in Omaha is capping attendance at home basketball games and wrestling meets to four household members per participant.
Lincoln Public Schools has yet to put in place spectator guidelines. The school district has a week to make that determination ahead of the first scheduled home basketball games on Dec. 17.
We trust that whatever rules are put in place will be closely followed by everyone involved.
High school sports are back after a three-week hiatus. Now it's up to everyone involved that the season goes on without further interruption by adhering to the guidelines.