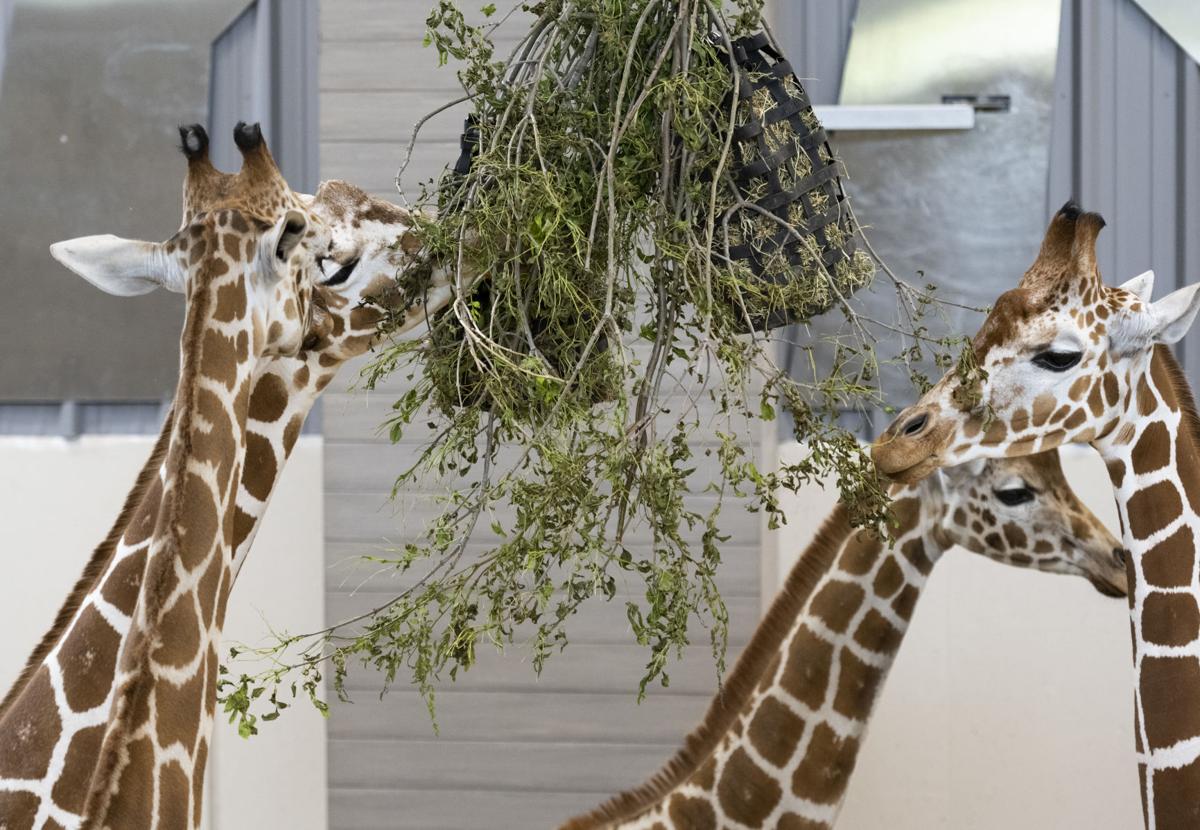 As we embark on a new year, it's fair to believe Lincoln might be heading in a new direction.
Change, while sometimes fraught with trepidation, is seldom bad when it is conducted with thoughtful deliberation and care for those involved.
We say that as many torches -- constant lights for years in Lincoln's growth -- are being passed. These transitions bring an air of uncertainty to 2022 -- but also a feeling of excitement and enthusiasm for what the future might hold.
We thank Barbara Bartle, Wendy Birdsall, John Chapo and -- later this spring -- Steve Joel for what they contributed in making Lincoln a desirable place to live. We hope they dip into retirement with the same spark of wonderment that made them successful in their respective fields.
We hope that service to their city is in their ongoing plans. They are the kind of people who might be called on from time to time for counsel and a word or two of advice. They'll always have a pretty good idea of what's best for Lincoln and the people who call it home. 
We wish them well in their future endeavors. 
Bartle, who grew the Lincoln Community Foundation into something special, particularly each spring when Give to Lincoln Day raises millions for some of the city's most deserving charities.
We have faith that Alec Gorynski is the right person to step into Bartle's shoes. He has a 15-year track record in philanthropy, planning and collaboration while working across private, nonprofit and government sectors.
Birdsall, the first female to lead the Lincoln Chamber of Commerce, served 15 years in the position and oversaw dramatic growth -- the development of the historical Haymarket District, spurred by the opening of Pinnacle Bank Arena, was a high point in her tenure -- in Lincoln's business community.
Earlier this month, the chamber named Jason Ball, who worked for the Lincoln Partnership for Economic Development for five years, to succeed Birdsall.
John Chapo, the face of the Lincoln Children's Zoo for the last 35 years, recently announced his retirement -- a move, he says was set in motion 10 years ago when it brought on Evan Killeen to be the zoo's chief operating officer.
With 10 years of working together, we expect a smooth transition in Killeen's promotion at the zoo, which has more than doubled its footprint in the last decade with a $25 million expansion that included bringing giraffes, tigers, spider monkeys and cheetahs to Lincoln.
Meanwhile, Joel has one semester to go in an 11-year tenure as superintendent at Lincoln Public Schools that can only be deemed a success. He told Journal Star reporter Zach Hammack that he'd been considering  retirement in recent years, but issues at hand — a looming bond issue in 2020 to build two new high schools and the coronavirus pandemic — put those plans on hold.
The search for a new superintendent is underway, but replacing Joel -- much like replacing Bartle, Birdsall or Chapo -- is no small task.
We're confident in the processes that have brought new leadership to Lincoln and excited by the new energy they'll bring.