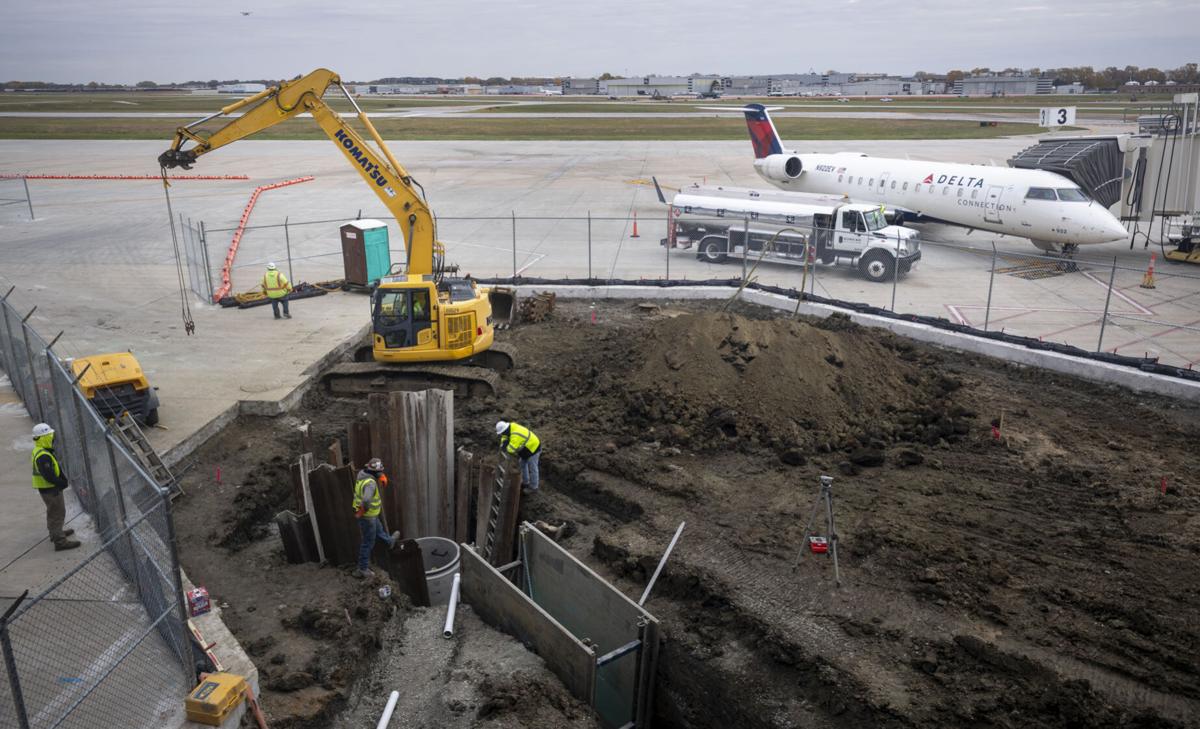 Lincoln will soon become a one-airline city, and the search is on for someone to fill the void left by Delta Air Lines, which will halt service in and out of Lincoln Airport in early January.
That's a blow to this city for so many reasons and comes just months after ground was broken on a $55 million renovation project to expand the terminal and add gates.
Now, with just United Airlines left, it's imperative that a second carrier be found to serve Lincoln and its surrounding area. With Delta's departure, United offers service out of Lincoln to only Chicago and Denver.
That's not enough destinations for a city that continues its quest to become an attractive destination for both corporate enterprise and the people needed to operate those ventures. Attracting the next generation of business leaders becomes more difficult when that city has the look of being second-rate.
"Delta's departure will result in even more unmet demand and, as a result, additional opportunities for growth," David Haring, Lincoln Airports executive director, told Journal Star business reporter Matt Olberding.
He was speaking of airline growth, but it transcends a multitude of industries.
Blaming Delta's departure on the last 21 months, most of which saw commercial air travel grind to a halt, isn't so far off track, but Lincoln isn't responsible for any of it.
Nationally, the airline industry has reported a shortage of pilots, which has caused a squeeze to make sure America's biggest airports -- in places like New York, Atlanta, Chicago and Los Angeles -- are prioritized.
Before the pandemic hit, Lincoln Airport had been on a growth spurt, with passenger numbers in 2019 hitting their highest levels since 2007.
Numbers dropped by more than two-thirds last year due to the pandemic but have rebounded somewhat this year and are on track to increase by more than 50% from 2020.
Delta had been providing service to Minneapolis for decades, and the destination was popular. The last of the twice-daily flights to Minneapolis is scheduled for Jan. 10.
Haring said the news was completely unexpected, and as recently as a couple of weeks ago, he thought that Lincoln was on the road to getting Delta to renew daily service between Lincoln and Atlanta.
"It's incredibly disappointing to us," he said. "We worked pretty hard to get the service back."
Lincoln's proximity to Omaha, which has an international airport 50 miles to the east doesn't help in making the case for Lincoln having a pressing need for an air carrier to step forward.
But make no mistake -- this need is pressing.