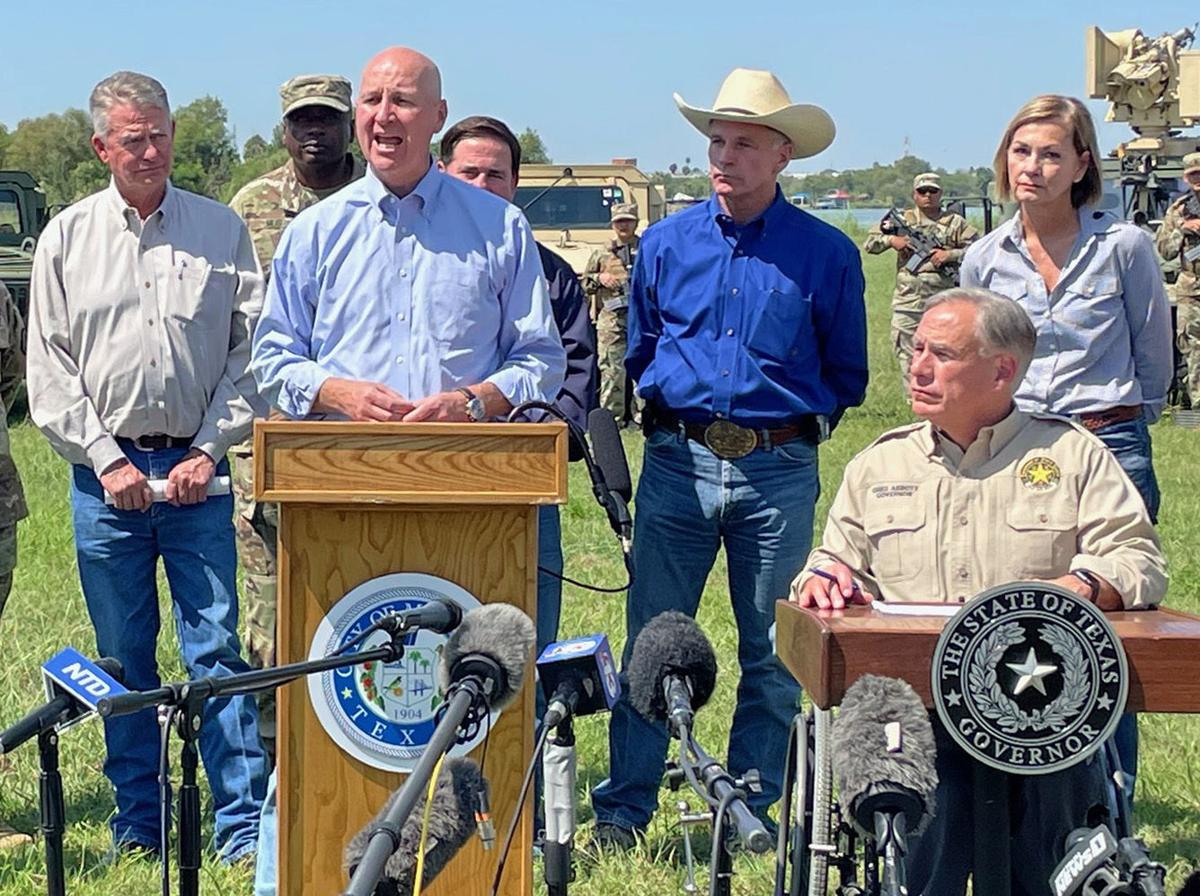 As Nebraska Gov. Pete Ricketts and other leaders publicly said that the state might be reimbursed by Texas for sending members of the Nebraska State Patrol to the border, state officials privately conceded amongst themselves that the state wouldn't be compensated for its role.
For a state government that pats itself on the back for its fiscal conservatism, throwing $500,000 away for a useless political stunt should cause outrage.
And that's before stating the obvious: The officials Nebraskans elected to represent them seem to have deliberately misled them.
Neighboring states that sent personnel to the border either owned up to the fact they'd have to pay (Iowa, for state troopers) or used a private donation (South Dakota, for the National Guard, disturbing in its own right). But they at least didn't continue to obfuscate on the cost once it came to light.
Unlike Nebraska, as an open-records request has revealed.
The day before Ricketts announced the deployment, an agreement signed by the adjutant general of the Nebraska National Guard signed an agreement that read: "NEBRASKA WILL NOT SEEK COST REIMBURSEMENT FROM THE STATE OF TEXAS — COST ESTIMATES ARE ONLY INCLUDED FOR FUTURE AUDITING PURPOSES."
Yet, state leaders continued to hint that the costs for personnel, travel and lodging would be covered, at least in part, by Texas.
This is in light of the request from the Texas Department of Public Safety which says that Texas and Arizona asked states to "absorb the associated costs with this mission in support of the entire country" and "provide services at no charge to Texas."
Nebraska is a proud state on an equal sovereign footing with Texas. Each state must handle its own affairs – if Texas wants to help with, say, our prison staffing emergency, without recompense, Nebraska would sure welcome it – regardless of what national political points can be scored on the taxpayers' dime.
And this whole episode shows the importance of laws protecting transparency. Such legislation is a critical tool to shine light on the full story, not just what officials want to tell their constituents.
Never mind that the border deployment was far outside the scope of responsibilities for our state troopers. Never mind that our law enforcement officers were sent 1,000 miles away – ostensibly for immigration enforcement, a federal rather than state matter – to make 500 traffic stops in Texas, coincidentally the same number fewer made in Nebraska during this deployment.