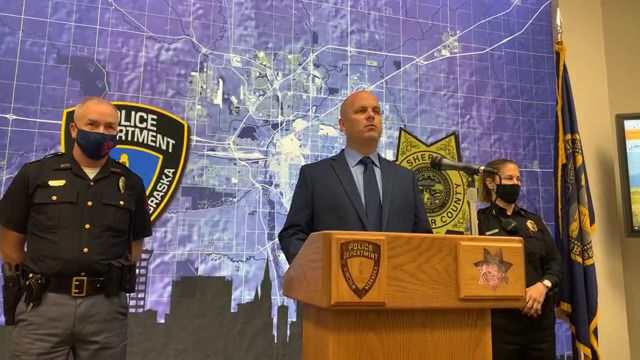 Law enforcement officials issued a very public warning in late summer after fentanyl-laced cocaine claimed the lives of nine people and an unborn child and sickened many more. 
What they didn't know at the time was that drugs involved in some number of those cases came from the Nebraska State Patrol's evidence room.
Two people -- an evidence clerk and her boyfriend -- were arrested on suspicion of stealing $1.2 million worth of marijuana, cocaine, fentanyl, heroin, meth and other pills. Patrol Col. John Bolduc said after the announcement of the theft that the clerk, Anna Idigima, was the only person who could have taken the drugs from the facility.
The stolen drugs -- evidence in an unknown number of other drug cases -- have resulted in the dismissal of 66 cases thus far, and it is likely the tip of the iceberg.
The public deserves answers, but they won't be coming anytime soon.
The Journal Star asked the patrol for documents related to policies and training regarding the evidence room and was denied. It was given 21 pages of documents with 20 of them fully blacked out. The Journal Star also asked for evidence audits and quarterly checks of the evidence locker, which were also denied.
After an appeal to the Attorney General's office, the Journal Star -- and the public -- was again denied.
The essence of the denial, and a claim made by Lancaster County Attorney Pat Condon, is that much of the material is part of an ongoing criminal investigation into Idigima and boyfriend George Weaver Jr.
This is a complicated case. Lives were lost, trust betrayed, and now, presumably, people charged with crimes may walk free because of stolen evidence.
The public has a right to know everything it can know about how these drugs -- confiscated by law enforcement often at great risk -- vanished. Even the attorneys for drug defendants affected by the lost evidence know little about why their cases were dismissed.
Now is the time for transparency. This breach of policy, protocol, trust or whatever has had deadly consequences. If, as Bolduc has said, Idigima was the only one with the ability to steal the drugs then sharing simple training and procedure document should impel nothing. 
And it could go a long way to answering legitimate questions the public has and rebuilding confidence that an incident like this won't ever happen again.