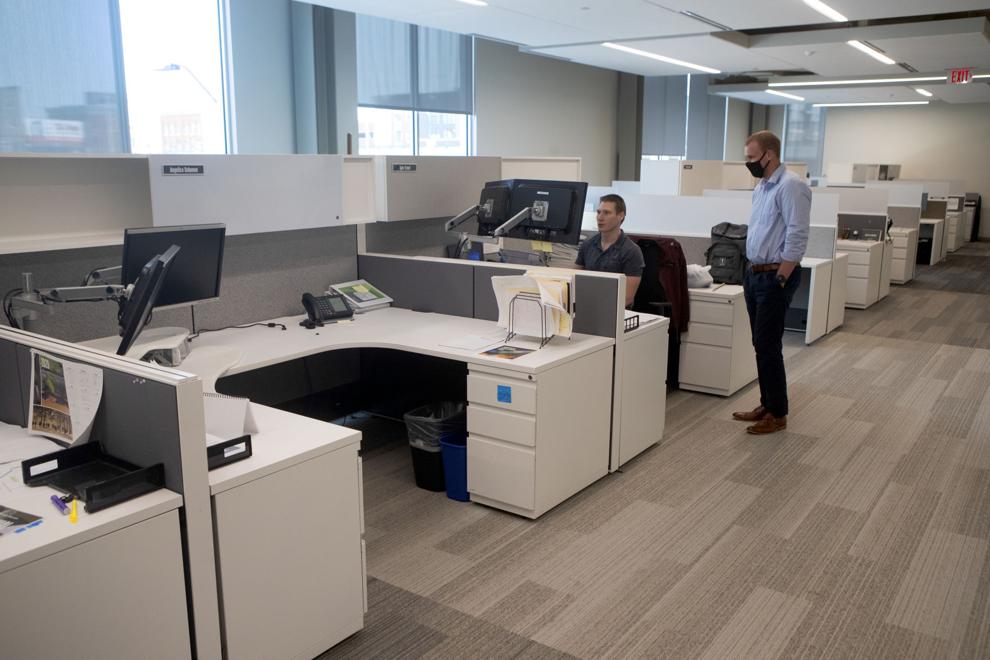 Technology was supposed to someday level the geographic playing field -- that divide between industry hubs and Small Town USA -- by creating high-paying and highly skilled jobs regardless of where one lived.
But COVID-19 appears to be changing that. 
It's altering the mindset of a national workforce, which appears to be warming to the work-from-home experiment.
Instituted in March to protect workers and keep businesses operating when the coronavirus shut down America, it has become a way of life for many. And eight months later, it could be here to stay.
A June survey of U.S. companies by PwC USA, a a global accounting firm, found that 32% of employees would prefer to work from home all the time. That's up from 18% before the pandemic.
Meanwhile, nearly three of every four workers want to work from home two or more days a week when the threat of the virus is gone.
No one can know whether this is merely a trend or a sign of what's to come. That won't be determined in the immediate future, but the short-term success is causing a reshuffling of the deck, so to speak.
News last week that State Farm Insurance -- which has seen most of its employees work from home since March, when much of America shut down -- was permanently shutting down the facilities in a dozen cities, including Lincoln, which is home to 750 workers.
It will not necessarily mean lost jobs, but there are ramifications to large employers shutting down their local operations. A Journal Star report last month illustrated the impact COVID has had on a downtown that has suffered greatly with the temporary shuttering of many businesses.
It hurt the downtown restaurants that do much of their business during the lunch hour, as well as the shops and small businesses that rely on a steady flow of downtown foot traffic each day to make ends meet.
It's not just downtown. Banks, convenience stores and diners located near an office park or office building are seeing drops in volume.
An oft-overlooked question about working from home is whether there's a social cost to having employees isolated from their colleagues. The workplace provides valuable social interaction that has been lost to many Americans since March.
How do you quantify this, especially when comparing it to the convenience of forgoing the morning commute to walk a relative few paces from bedroom to workspace? That's definitely a perk, but is it in the best interest of workers -- or the employers?
The PwC survey showed that 70% of employees are as just as productive or more productive working from their homes. 
Every business has to decide for itself how to proceed with its workforce by factoring in costs, productivity and anything else we overlooked.
Whether this is a fad or something that's here to stay remains to be seen. We only hope that if there is long-term change, that workers, employers and Lincoln can adapt to and benefit from it.