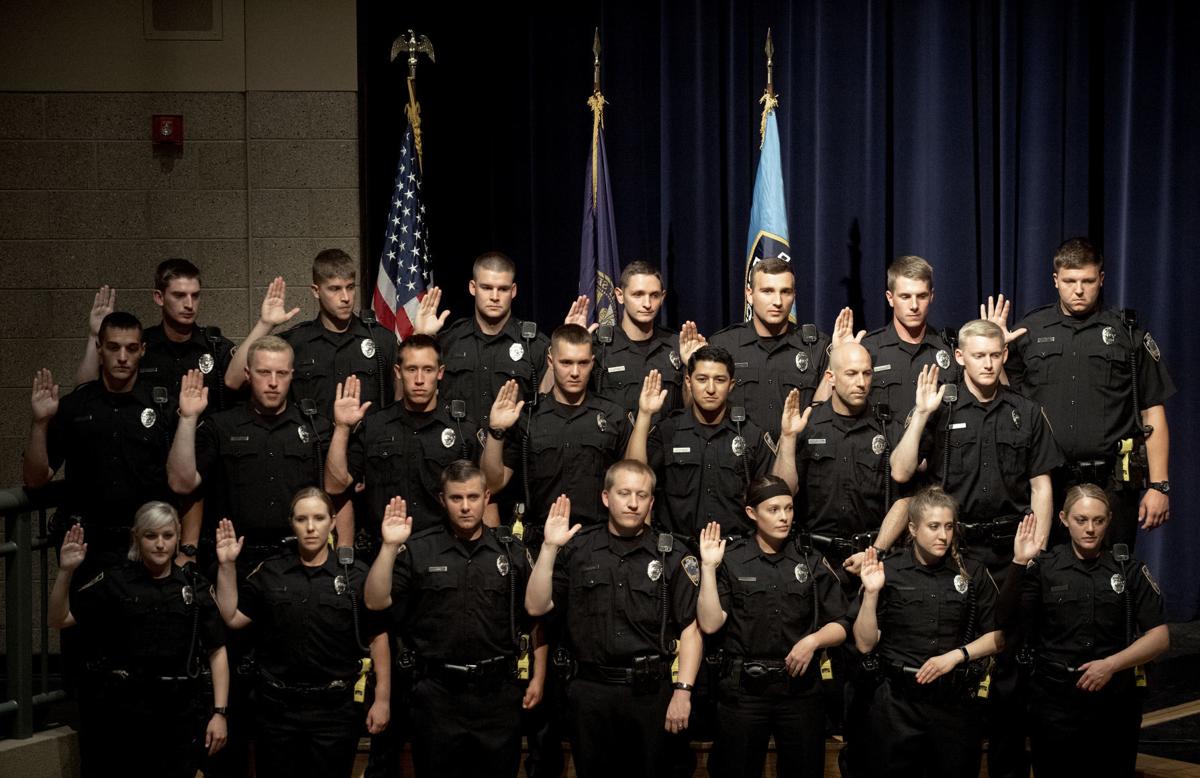 New Lincoln Police Chief Teresa Ewins summed up the difficulty of modern-day policing in one short sentence last month.
Officers are expected to be both human and perfect, she said, expected to respond with both robotic neutrality and understanding.
Law enforcement plays a vital role in Lincoln's quality of life, keeping our streets and residents safe.
It's an important profession that requires well-trained officers. It's no secret the job has gotten more complicated and far more demanding in recent years, which might explain the Lincoln Police Department's challenge with hiring qualified officers.
At capacity, the Lincoln Police Department would employ 364 sworn officers, but the force is nowhere near that number at this point.
At a Citizens Police Advisory Board meeting last month, Assistant Police Chief Brian Jackson said that LPD "could hire 25 (officers) today" if it had the right job prospects ready to go. 
Therein lies the challenge.
The growing diversity of Lincoln has given rise to the the need for a more diverse police force, which may require new recruiting techniques. And a wider hiring window may help boost applications. 
LPD's attrition rate is about 6% annually -- or about 18 officers. Most simply retire, but others have been lured to Omaha or have left the profession altogether. That means, in order for Lincoln to remain fully staffed at its current rate, it must hiring at least 18 new officers each year.
Building up staffing will take time. The department's current academy class is  made up of 19 officers in training, and 17 of them won't patrol Lincoln's streets until next summer. It takes time to go from recruit to working officer.
In fact, if current trends hold, LPD will lose a dozen or more officers by the time the bulk of the academy class emerges in May. That's why it's essential to keep the pipeline filled.
And building a force that mirrors the community takes intentionality and effort, but it's more important than ever.
That will be one of Ewins' challenges, which is exacerbated by the fact that Lincoln continues to grow in population and square mileage. There are fewer officers to cover more territory -- and that has created issues with quick response times. Another issue, of course, plagues all employers, a historic low jobless rate.