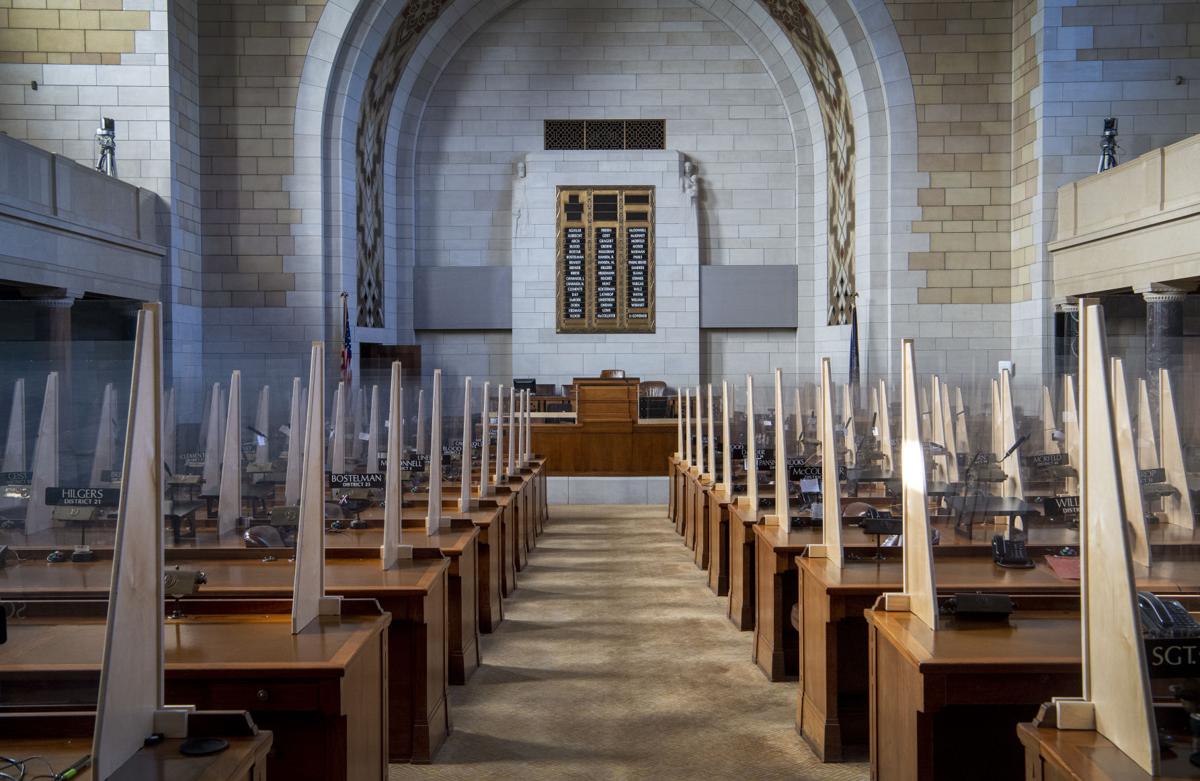 After an unprecedented session interrupted by a global pandemic, a new Nebraska Legislature will be seated Wednesday.
Following the ceremony of the first day and tension surrounding votes for leadership positions within the body, 49 state senators face a momentous session in which they'll have far more that needs to be accomplished than can reasonably be done.
Accordingly, the following items must be on their to-do list during the 90-day session in 2021:
* COVID-19 recovery: Nebraskans were not alone in being battered by the health and financial costs caused by the coronavirus. While much of the responsibility of structuring vaccination plans and dividing up federal impact aid belongs to the governor, the Legislature can help to provide more stringent guidelines for the safety of Nebraskans, such as those in packing plants, or set aside other funds in the budget to assist struggling industries, including bars and restaurants.
* Education funding: Gov. Pete Ricketts has voiced support for a spending lid on K-12 education as a means to reduce the property tax burden. That's the wrong tool for the right goal. Instead, the state must adequately fund public schools. This would help temper requests by local school boards — whom we must point out face voters if their taxes are considered too extravagant. Higher education also needs investment to reverse the damage of recent budget cuts.
* Police reform: Protests over police brutality following the death of George Floyd at the hands of Minneapolis officers sparked a closer examination of criminal justice policies — one that was long overdue. Though the rushed conclusion to last year's COVID-delayed session hindered efforts to consider reforms promoting accountability and transparency, senators must hit the ground running in 2021 to ensure a more consistent baseline of standards statewide.
* Preserving Electoral College votes: Nebraska's method of splitting electoral votes is uncommon — but it's a vast improvement over the winner-take-all system seen in 48 other states. In Nebraska, individual ballots count more, and the final tally is more representative of overall voter sentiments. Rather than changing how Nebraska does business, other states should follow our lead.
* Upcoming medicinal marijuana ballot initiative: As we've written before, voters will approve a marijuana petition when it almost certainly will have a place on the 2022 general election. Organizers have tried for years to get the Legislature to create and regulate a medical program to benefit suffering Nebraskans. This session marks senators' last shot to have a say on medical marijuana regulations.
(An editorial last week covered redistricting reform, while an upcoming one will examine the merits of a new prison. Neither can be overlooked this session.)