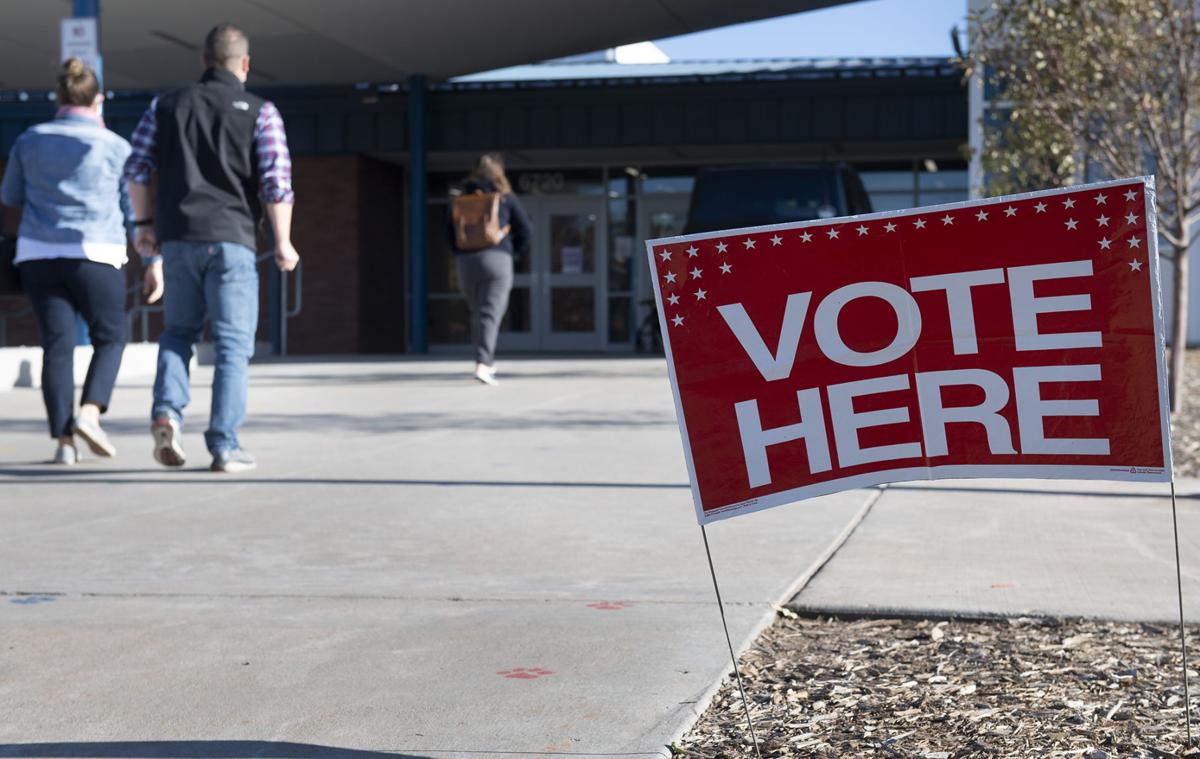 As the State Board of Canvassers certified the results of the November election, Nebraska Secretary of State Bob Evnen told its members that his office received zero allegations of voter fraud.
His words were echoed by Gov. Pete Ricketts: "Hearing we had a record number of voters and everything went smoothly … is a great testament to" the state's election system.
Evnen and Ricketts are absolutely correct. Despite a record-high 76% turnout fueled largely by mail-in ballots during the COVID-19 pandemic, Nebraska's election process indeed went off without a hitch.
Clearly, it ain't broke – and, accordingly, there's no need to fix it, no matter what Sen. Julie Slama of Peru says or introduces in the Legislature. Her proposed constitutional amendment (LR3CA) mandates voters show a government-issued ID at the polls, and bill (LB76) would end Nebraska's unusual method of awarding Electoral College votes that has resulted in split votes in 2008 and 2020 are solutions in search of problems.
The Nebraska Legislature has defeated similar voter ID proposals nine of the past 10 years, and the newly convened 107th Legislature should make it 10 of 11.
You can't have it both ways. If the voter fraud Slama says existed really did, one would imagine that information would be passed along to Evnen's office.
The last documented case of ineligible voters attempting to cast ballots in Nebraska occurred in Dawson County in 2016. Two people who had cast early ballots were blocked from voting again in-person on Election Day.
Poll workers caught the discrepancy and rejected the provisional ballots, and it's unclear whether the recently naturalized citizens – who later pleaded no contest to a misdemeanor – intended to vote twice.
Again, the system in place worked, as it has for generations.
No onerous, expensive voter ID requirements – which have been used in some states to suppress minority voters – were needed to do so.
As for the winner-take-all system in place in 48 states, awarding votes by U.S. House district like Nebraska and Maine provides a more representative cross-section of the true desires of a state's voters.
President-elect Joe Biden won 100% of the electoral votes in Arizona, Georgia and Wisconsin despite being selected by fewer than half of those states' voters. President Donald Trump, meanwhile, claimed all of North Carolina's electoral votes despite winning just 50.1% of votes.
Rather than joining the majority, Nebraska should encourage other states to follow its lead. This would make electoral results more closely match voters' wishes and individual votes count more than they presently do in a number of states.