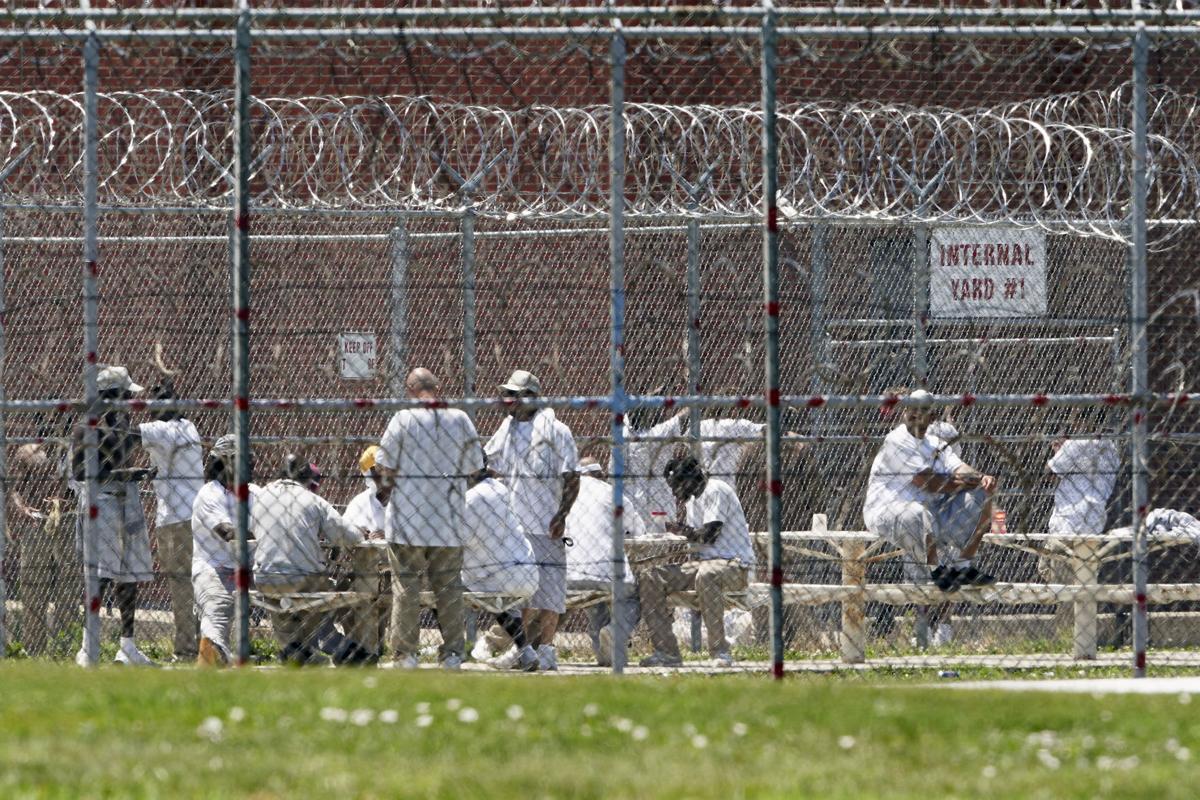 Sen. John Stinner of Gering, chairman of the Legislature's Appropriations Committee, expects a great deal of discussion before state lawmakers are able to wrap their arms around funding a $230 million prison.
In normal years, allocating that kind of money --  a total cost that nearly equals the Department of Correctional Services' appropriation from the general fund -- would cause its share of heartburn.
In the year of a pandemic, this conversation is nearly a non-starter.
Let's face it: There is never a great time to earmark funds to build a prison. The assumption is that by doing so, funding for essentials like, say, education would take another hit.
And in a pandemic year, when budget uncertainty is, well, a certainty, there are far more reasons than ever to put this project on the back burner.
We can't disagree with the notion that this might be a tough sell under the best of circumstances. And that this year, it's even more difficult -- especially when you consider that the much-needed help in alleviating prison overcrowding in the state is still years from the day ground is officially broken on the project.
Still, the longer the project is put on hold, the more expensive it will become. Today's $230 million cost will likely be even higher in a couple of years.
Money for a new prison is almost certainly going to be appropriated someday. Before it is, some questions need to be asked and answered. Most notably is how it will be funded and when it should happen.
How lawmakers structure the funding is an obvious question, but finding stopgap measures to put in place to alleviate overcrowding before a new facility becomes available is also an important topic that should be debated with the new legislative session that opened this week.
Omaha Sen. Steve Lathrop told the Journal Star last week he continues to believe the solution to Nebraska's crowded prisons is a mix of some new buildings and corrections reform, including rehabilitation and programming before release and then structure and accountability after release.
Clearly, prison and sentencing reform should be high-priority topics this legislative session. 
Lathrop plans to reintroduce a corrections reform bill (LB1004) in January, which passed but was vetoed by Gov. Pete Ricketts after the Legislature adjourned in August.
The bill would have allowed prisoners to be eligible for parole when they have served half the minimum term of their sentence, or two years prior to their mandatory discharge date, whichever is earlier.
On the surface, that appears to be a way of fixing the overcrowding, which last July was officially declared an emergency.
Department of Correctional Services Director Scott Frakes is open to any help from lawmakers.
A new prison is at the top of his wish list. It's a topic deserving of a serious discussion regarding its funding and staffing, while determining how to get public buy-in.
We realize, there will never be a perfect time to build a prison. There will always be something deemed to be a better use of public funds.
But, someday, it will become a necessity.