Should the number of Nebraska state senators be increased from 49 to 55?
There is no one-size-fits-all solution to a set of proposed local laws aimed at regulating a burgeoning online home-sharing industry.
Lincoln voters decided in November 2018 that a mayor should be limited to three four-year terms. The term limit measure passed with 53% of the vote.
"We packed up all our stuff and headed south. If I'd had more experience with fire, I'd know that not on fire means not on fire yet." -- Susan…
With plenty of legislation being carried over from 2019 and hundreds of new bills awaiting introduction, trying to pick a singular focus durin…
Lake McConaughy trails only Omaha's Henry Doorly Zoo as Nebraska's leading tourist attraction, annually bringing nearly 1.5 million people to …
With great ceremony, Nebraska's colleges and universities send crops of newly minted college graduates, armed with lofty ambitions, youthful i…
It took Nebraska only 23 years after its statehood in 1867 to push past 1 million residents. In the 130 years since the 1890 Census, the state…
"We can't let that go. Our job is to get to the bottom of it, to make sure nothing like this happens again." – Sarpy County Sheriff Jeff Davis…
If you'd say the Journal Star editorial board had an agenda, you'd be right. We have one every year.
Last week's news of a pending new contract for prison workers is movement in the right direction.
When the Nebraska Legislature draws new boundaries for its 49 seats every decade, it does so with populations that are roughly equal in each.
Russian President Vladimir Putin called U.S. President Donald Trump on Sunday to thank him for America's help in saving Russian lives. And it'…
You might find the gym a little more crowded tomorrow (if you find the gym at all). And the traffic might be a little heavier in the health fo…
In April 2018, President Donald Trump ordered the Pentagon to launch missile strikes against Syria. The president's son Eric told London's Dai…
Even under the most favorable of circumstances, children are at their best when they are in stable, consistent environments.
As the South Beltway proves, waiting always comes with a cost.
Pianos, couches, mattresses, TVs, hot tubs – these items aren't recyclable. And everyone should know it.
It seems like an easy question: Should our state, our county, our city accept refugees?
"With thousands of visitors ready to come to Lincoln next year for the National High School Finals Rodeo and now the (Family Motor Coach Assoc…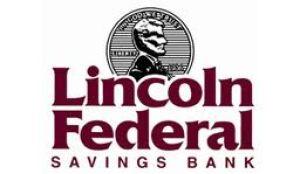 Lincoln Federal Savings Bank

Tabitha Health Care Services
Lincoln will begin 2020 with vaping banned inside public places and workplaces, including the shops where vaping products are sold.
There's a tricky balance to a prison system and its role in housing society's lawbreakers. At its most efficient, it's both penal and rehabili…
A rising tide, as the saying goes, lifts all boats.
For months, Nebraska's congressional delegation has pressed the House of Representatives to approve the United States-Canada-Mexico trade pact.
MOSCOW -- Images of U.S President Donald Trump's personal attorney, Rudy Giuliani, have been prominently featured in Russian media lately afte…
"I do wish for more civility, which is a big part of leadership. Values are the most important weapon we have against Russia and China. We do …
On Monday, Ted Carter will step into his role as the University of Nebraska's president-elect under a microscope.