With local, state and national ramifications that extend far beyond a presidential battle between Donald Trump and Joe Biden, this election is…
"The good news is whether you think your religious beliefs might be judged wacky by someone else, it's none of the business of this committee …
Triggered by pandemic fatigue, a relaxation in restrictions on businesses and social gatherings and, in Lincoln, the return of thousands of co…
COVID-19 forced much of how we to live day in and day out – whether it's working, communicating or learning – online at rapid speed earlier th…
It was an unmasked breath of fresh air to hear the mayor look toward the future in her second State of the City address.
Everyone is in agreement that the racial makeup of law enforcement ought to come closer to mirroring the racial makeup of our community.
"People ask me how I can possibly like my job as mayor right now, and my response is this: At this moment, I have never felt greater purpose. …
Kate Bolz grew up on her family's farm near Palmyra, led Nebraska community-based disability services groups, and, for the last eight years, h…
The Journal Star editorial board offers three more endorsements in Lincoln-area legislative races.
Today, the Journal Star editorial board offers its endorsements in three of Lincoln's legislative districts.
From Fremont to Yale and back again, Sen. Ben Sasse has earned headlines – some praiseworthy, others critical – for his scholarly musings and …
"To control spread, we don't have to completely stop doing all activities. The reality is you reduce community transmission if you follow some…
Estimates are that 35% to 50% of Nebraska's net farm income from 2020 will come not from the sale of livestock and crops, but from federal fin…
America has provided them with the chance of a better life and most of them recognize that opportunity and are taking full advantage of it.
More than two months after high school students in Lincoln Public Schools buildings began their school year half online and half in person, th…
Almost everyone knows a family member, a friend or an acquaintance in an assisted living center or care facility who has been impacted by COVI…
As President Donald Trump and Senate Majority Leader Mitch McConnell move to confirm Amy Coney Barrett on the Supreme Court, progressive Democ…
"The most fundamental duty of an American is to have a say on who leads them. ... I'm very hopeful that our generation and future generations …
The best choice for America's next leader is Joe Biden, as the former vice president and senator offers a wealth of experience after more than…
Pat Haverty's unconventional path to overseeing Lincoln's economic development is something out of a storybook.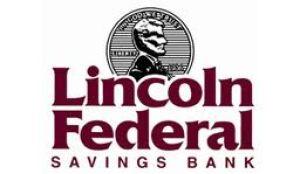 Lincoln Federal Savings Bank

Tabitha Health Care Services
The Nebraska Department of Health and Human Services should refrain from more changes in the crisis-stricken Youth Rehabilitation and Treatmen…
While some progress has been made in staffing and decreasing the number of inmates in restrictive housing, the Nebraska prison system remains …
"Our players want to play, our coaches want to coach, and our fans want to watch. And we're going to be able to do all these things now, and t…
Several stories above downtown Lincoln streets, the video board at Memorial Stadium trumpeted the two words Nebraskans had hoped to see for we…
In the November election, Nebraskans will be considering a pair of initiatives. One would authorize casino gambling at the state's racetracks;…
After years of Legislative foot-dragging and stonewalling, a petition drive -- followed by validation from Secretary of State Bob Evnen -- fin…
Recovering from an illness comes in two stages.