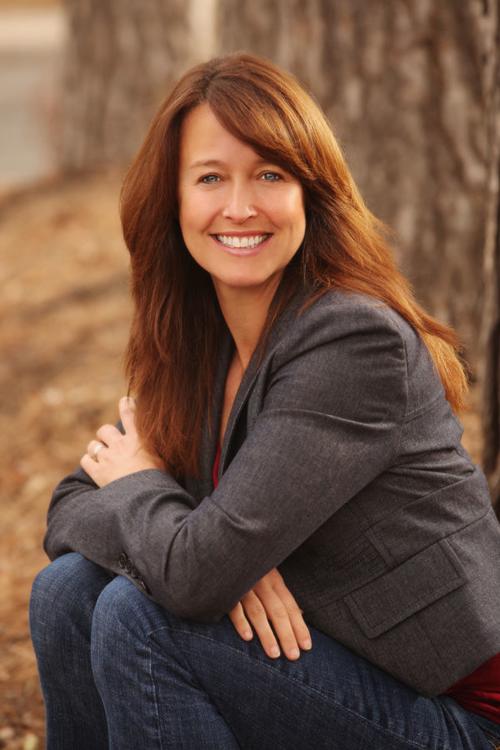 Not so long ago, American exceptionalism was not only discussed, it was believed.
Before COVID-19 and Trump, Republicans and Democrats regularly talked about America as "an exceptional country." Supposedly, this meant the U.S. was not only successful economically but was committed to human rights, democracy, and the well-being of people everywhere. After all, we had sustained democracy since the late 18th century and then won two world wars.
Large segments of the American public relished in this cultivated narrative, but only if our leaders were confronted with an international crisis that did not affect us at home or demand too much money or lives. This is why we sat out the Rwandan genocide and refused to stop the Syrian bloodbath.
Our book American Exceptionalism Reconsidered was a critical evaluation of this myth: the U.S. as shining city on a hill. We ultimately concluded that America's record -- at home and abroad, while far from the worst, was often inconsistent, unexceptional and even disappointing. Still, we did find evidence that the United States was sometimes "the indispensable nation" for international action.
What we also explain is that politicians not only inflated the idea that America was chosen to be the world's leader, but it got the history dead wrong. American exceptionalism is traced to the Puritan leader John Winthrop and his sermon on route to America. Yet, Winthrop was not thinking about global leadership. He was worried that his disparate fellow travelers would not thrive in the new world. To survive, they needed to create community (Other parts of the American colonies were founded on a materialistic and self-interested basis.)
The call for "a city on the hill" was, in fact, a desperate strategy to get colonists to work hard and think of others. Because, if the wealthy did not show love and mercy and if the poor did not show faith and patience, the colonists were doomed, and so was the idea of building an enlightened country.
Our earliest leaders were focused not just on individual liberty, but on equality and the limits of government. For America to be exceptional, the Puritan colonists needed to put aside their self-interests when the social good demanded it. American exceptionalism was about perfecting society at home and about how people should behave.
Such pleas paid off. When Alexis de Tocqueville came to America in the early 1800s, he wrote about America's unusual democracy, based on "a fragmentation of administrative power" offset by community associations. Civic associations strengthened and moderated America's democracy, and provided for the well-being of all.
In 1918, when the social good demanded it, America's democratic structures kicked in and civic associations stepped up. States and cities tailored their own responses; cities that closed early (Minneapolis) fared better than the cities that did not (St. Paul).
During the pandemic that killed 675,000 and infected 100 million Americans, civil society associations and volunteerism soared. The American Red Cross grew to 30 million (or 8% of the population), pivoting to problems at home and serving in local chapters.
President Wilson showed little moral leadership on managing "the Spanish flu" (started in Kansas). Focused on the war and America's victories, Wilson never spoke publicly about the flu. He also prevented others from doing so, claiming they were disloyal to the country. While the government played down the death rate, city leaders stepped in and citizens stepped up.
President Trump has mismanaged almost every aspect of the pandemic, producing one of the highest death rates per capita from COVID-19 of any country in the world. He also stopped funding to the World Health Organization and refused to participate in international efforts to find a vaccine. Instead of relying on American scientists, Jared Kushner was charged with the COVID-19 response.
Fortunately, America's exceptional democracy is resurfacing. Governors and mayors are stepping in, earning praise for their evidence-based responses. Clusters of innovation and generosity are exploding throughout the country. Charities and community foundations (Lincoln Community Foundation) are giving cash directly while nonprofits (Lincoln Literacy) are transforming their work to respond to new needs.
Thus, it is at levels below the White House that Americans are effectively dealing with the coronavirus — nurses, doctors, medical associations and nonprofits.
COVID-19 has indeed exposed the weaknesses and inequalities of American capitalism. The absence of adequate health care for the poor; the lack of a social safety net; and the failure to pay a living wage with paid sick leave.
These facts and many others demonstrate the need — on a bipartisan basis — to return to the earliest hopes: to create an enlightened country that is "just and generous" and "opens the way" for all Americans.
It is time for us to focus again on perfecting American society through civil engagement, local action and leadership on all levels.
Patrice McMahon is a professor at the University of Nebraska-Lincoln. She is also the Director of the University Honors Program at UNL and Dean's Professor of Teaching and Learning. David Forsythe is emeritus professor of political science at UNL.
Catch the latest in Opinion
Get opinion pieces, letters and editorials sent directly to your inbox weekly!