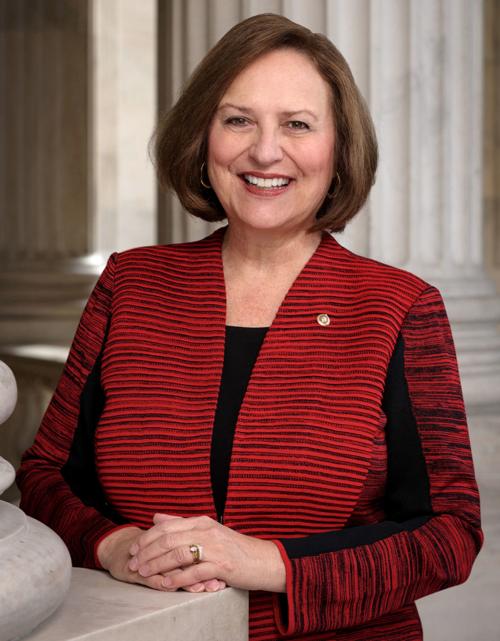 As the air turns crisp and the weather begins to cool, harvest is upon us. Nebraskans know this time of year is a crucial season in the Good Life.
Agriculture is the economic engine of Nebraska, and access to export markets ensures that this engine continues to run smoothly. Nebraska's hardworking producers grow high-quality agricultural products that are sought by consumers all around the world — especially by our state's two largest trading partners, Mexico and Canada. It is critical that Congress ensure these important markets remain open to Nebraska products by passing the U.S.-Mexico-Canada Agreement (USMCA).
Combined, Mexico and Canada are the destination for 44% of Nebraska's total exports, a share that has steadily grown in recent years, according to the U.S. Census Bureau. Nebraska exports $447 million of agricultural products to Canada and a staggering $898 million to Mexico. This includes hundreds of millions of dollars of corn, ethanol, soybeans and beef.
Our farmers and producers need to have economic certainty, and that's why it is so important that Congress pass USMCA as soon as possible. USMCA would replace the 25-year-old North American Free Trade Agreement (NAFTA) between our countries with an updated, modernized deal. It would strengthen the markets for corn and soybeans and allow U.S. beef producers to continue to grow their exports to Mexico, which have risen 800% since NAFTA was first ratified, according to the National Cattleman's Beef Association.
In our conversations, farmers tell me how important this agreement is for them — especially given how difficult this year has been. The list of challenges is daunting and ever-growing: Five years of low commodity prices, disastrous flooding and continued trade uncertainty. Include the negative impact of the collapse of the Gering-Ft. Laramie-Goshen irrigation tunnel, the fire at a Tyson's beef plant and small refinery exemptions for oil refiners from the EPA and we have a perfect storm of uncertainty for Nebraska agriculture.
Of course, the U.S. is also involved in trade negotiations beyond North America. Earlier this year, Agriculture Secretary Sonny Perdue announced that Japan is lifting restrictions on U.S. beef imports. In 2018, Japan was the top export destination for Nebraska beef, reaching over $412 million.
Further, Taiwan last week announced it would buy $3.6 billion of U.S. agricultural goods — corn, soybeans, wheat and beef  —through 2021. Most recently, China said it would stop raising additional tariffs for U.S. exports of soybeans and pork. This is all positive news on the trade front signaling even more new opportunities for Nebraska agriculture.
Putting USMCA into law would greatly expand on this progress and alleviate much of the current trade anxiety. It is no wonder that all eight living former Agriculture secretaries — both Republicans and Democrats — have endorsed this deal.
USMCA also adopts positions on labor and environmental standards that many have long fought for. For example, it requires that 40% to 45% of automobile parts be made by workers who earn at least $16 an hour by 2023, which will force Mexico to bring its labor standards closer to ours. The deal also contains provisions that limit overfishing to protect marine environments and update the Commission for Environmental Cooperation, which facilities cooperation in conservation and environmental protection efforts between the U.S., Mexico and Canada.
Unlike NAFTA, USMCA actually brings the new labor and environmental standards into the core of the agreement and provides an enforcement mechanism to ensure all countries strengthen and sustain their environmental responsibilities.
USMCA should pass Congress resoundingly on a bipartisan basis. Lawmakers on both sides of the aisle know this deal is good for hardworking Americans and good for the farm economy. House Speaker Nancy Pelosi must stop delaying and put this deal up for a vote.
After a tough year, Nebraska farmers and producers need to know that they will have access to their two biggest markets and closest trading partners.
Sen. Deb Fischer is Nebraska's senior senator and a member of the Senate Agriculture Committee.
Catch the latest in Opinion
Get opinion pieces, letters and editorials sent directly to your inbox weekly!